If the answer to the question is, "I'm not sure," or "I don't know," or "I think so," then the real answer is no it's not.
When redesigning or building a new website, many businesses start from the premise that they want the website to showcase their company. There usually is little thought of using the website as a marketing tool to generate new leads, to engage customers or to provide solutions and answers to customer problems.
If you take stock of your website right now, is your website focused on telling visitors about your products or services? Do you tell them how good you are at certain things? And is it designed to showcase your company like a bright shiny brochure? If so, then you are too focused on yourself and not on your customers. You are too "me centric" or "company-centric."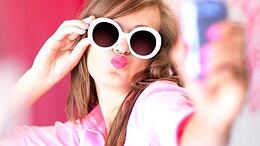 Visitors don't want to know how great you are, at least not yet. You need to help solve problems, educate, inform and engage them. Visitors are coming to your website for a purpose. It's up to you to understand what those purposes are and develop content that meets those needs.
In order to understand if your web design is working, there are some essential elements that will help you get a better grasp on what to look for and what to do about creating a more "customer-centric" website.
KIS – Keep It Simple
I was always taught KISS - Keep It Simple Stupid! But I'm staying more positive today! How many times have you clicked on a search result and ended up at a website that has pages of text like a War and Peace novel! Your website should be easy to read and easy to navigate. Here is Wordstream's home page, a Pay-per-Click management software company. Straight to the point, helps answer specific customer problems and has clear Call-to-Action buttons. Everything you see is above the fold, no scrolling needed.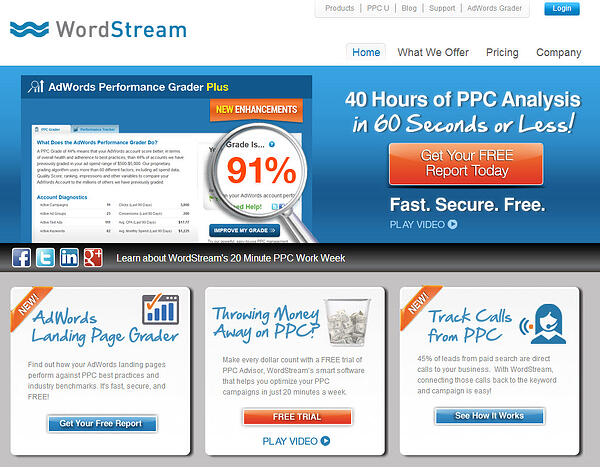 Optimize
Not only does your website need to be optimized for SEO and content, it now needs to be optimized for mobile users. The amount of mobile traffic your websites are receiving is only going to increase. 25% of internet users are now mobile only users with mobile spend projected to increase from 3.3 billion in 2011 to 20.6 billion in 2015. Your website needs to be optimized for mobile devices, especially smartphones.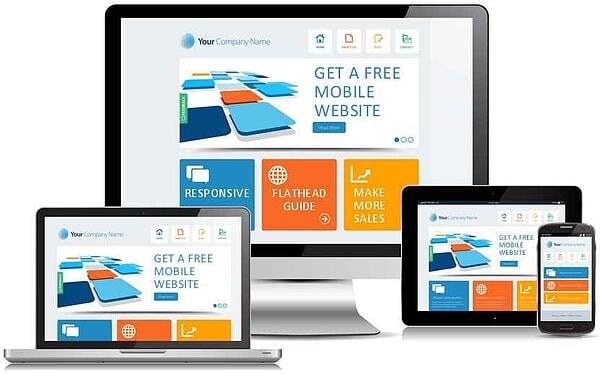 As more and more people turn to mobile devices to search the web for what they want, having an optimized website is essential for the best possible user experience. Optimising your website for mobile devices gives the visitor a far superior engagement experience and makes it less likely that they will leave your site the moment they arrive there.
Your Value Proposition
Will the visitor who arrives at your website know immediately what your unique value proposition is?
In other words, what value will you offer your visitors that is unique to your business? Take a look at ADP's home page. They have a clear message that relates to their customers in a simple clean and concise fashion. You know exactly what they do and offer solutions to help solve your problems based on your business size. They know their clientele and breakdown their services based on those customers.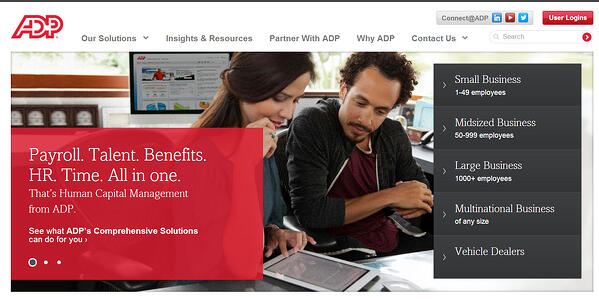 What's The Purpose?
What are you trying to accomplish with your website? Too many B2B websites are still company-centric, making them out dated and insufficiently capable of engaging anyone.
The competitive business environment is pushing companies to develop an optimized website, but good looks and usability will only get so far. Branding, targeted content, messaging, SEO and VALUE are the key areas to develop. Customers are beginning to expect it and look for it. The winners, in your line of business, will be the companies that seek to create an online environment designed to meet the needs of their customers.
Virtually all B2B websites will eventually be built around these core functions. The competitive nature of business will drive it that way. Some are already doing it. Are you?
Here's the final note - many companies know that they need to do something about their online presence, but don't know where to start. Sometimes finding the right help can make all the difference in the world. If you are in this place and are looking for answers on how to better market your company online check out our article in hiring a marketing agency to see how marketing specialists can make a difference.
Bill is the CEO and Founder of InTouch Marketing. Bill drives the vision and direction of InTouch except when England's playing in a soccer tournament, because everything stops!