Content Marketing is a strategic approach that focuses on creating relevant content that is designed for a clearly defined audience.
The ultimate goal is to combine content marketing with other valuable tools, such as social media, to ignite lead generation.
So why is content marketing so important versus other types of marketing you may have already tried as a business? Take a look at how you go about your day in your own personal life.
Do the Yellow Pages get delivered to your door anymore? And, if it does, do you use it?
When you watch your DVR, do you joyfully skip over TV commercials (except on Super Bowl Sunday)?
Do you subscribe to a newspaper? Where do you get most of your news?
Having a content marketing strategy in place is critical to not only generating leads, but generating the right leads that turn into sales for your business.
Below we'll explore what content marketing is, why you should care and some of the different ways you can implement it in your marketing strategy.
What Makes Content Marketing Different?
Here's a novel concept: Deliver information that your ideal customers care about, and are even searching for … consistently, without pitching your product like an infomercial host.
Essentially, content marketing isn't really marketing in the traditional sense at all.
Instead, it is more like training or educating prospects in your area of expertise with relevant and timeline information.
The ultimate goal is to impact customer buyer behavior by weaving timely and relevant information through each part of your strategic marketing approach.
By educating potential buyers and becoming a trusted purveyor of intelligence, your product or service may have its best chance at being chosen when your now-devoted followers are ready to buy.
Why Should I Care?
You should care … a lot.
The fact is, traditional marketing just doesn't work anymore. Today's consumers are very savvy, and have a lightning fast ability to go through tons of online data so they can find what they want easily.
This is bad news for businesses that need to grow and rely on traditional marketing channels that simply won't work in today's digital age.
If you are looking to grow your business in an environment of ever-shortening attention spans and vast amounts of readily-available information - where even small children know how to say "Google it!" - a content-focused approach might be your best strategy.
Consider for a moment the typical consumer researching a purchase:
Without the trusty Yellow Pages handy, this person probably typed a search term into a search engine and browsed the first several choices, evaluating the first few lines of visible text.
If the description doesn't catch the searcher's interest, a lost half-hour of clicking and reading lines from site to site ensues.
Here's why this is a problem for you: If you're not providing the best content, you're not going to get a fighting chance because your content will not show up as one of the first results after a web search. And, even if it does, if your content is not engaging and doesn't meet a need of the searcher, the potential customer will move on to the next search result, making your business a distant memory.
The message is clear: The best content likely wins the customer.
What Does Content Marketing Look Like?
Content marketing can take about any form you can dream up. However, not everyone has the same marketing budget as Microsoft and Cisco.
Fortunately, for small business owners, there are several approaches that are not a heavy lift in cost or time, such as:
Blogging: This blog post is itself a form of content marketing. When writing blogs, keep an interesting flow of content on your site to stimulate readers on a variety of topics, both within your company's wheelhouse and in related topics that might interest your target market.
How To Videos: The Home Depot figured out over 30 years ago that it was possible to make a profit while helping people "do it yourself." Empowering consumers can put you quickly in the role of expert if you can teach others how to succeed at something they've never tried before.
Buyers' Guides: Americans love a good deal. Teach them how to identify and purchase the best, including smart questions to ask, traps to avoid and signs to look for when considering their choices. But, first, make sure your company measures up!
eBooks: Gone are the days of needing a publisher's permission to write your manifesto. eBooks are perfect for topics you know well, but that require more detail than a buyers' guide. When selecting topics, think about your customers' pain points and show them how to solve their problems. This will turn your eBook into a lead generation machine.
One last note: Writing an eBook will go much smoother if you have a few blog posts under your belt. There are many forms content marketing can take, but the key is to start the flow of information. New ideas begin to branch off once the momentum, experience and interested readers carry you.
How Do I Begin?
Hiring a marketing agency to provide marketing services could save you lots of time and money.
In fact, the right content marketing company can help you do a lot with a small business marketing budget.
For example, this company received 42 million views, full retail distribution and millions in sales that started with a $500 video about bad breath.
These investment gurus went from startup to selling for $170 million in three years, and their successful blog played a big part of it.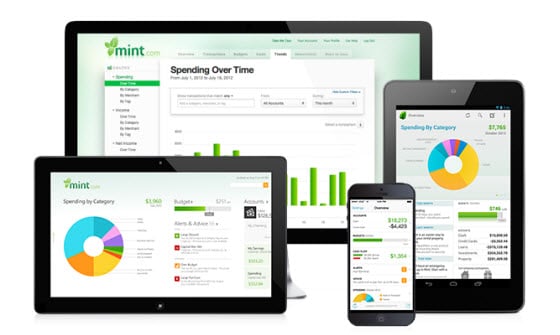 These guys signed up 12,000 new mail order customers in two days, thanks to a video that cost $4,500.
These results are amazing, and though admittedly atypical, there's an important similarity you should take away from each success story. Companies are reaching their goals by taking simple steps in content marketing.
An inbound marketing agency that creates informative, engaging content that provides a long-term lead generation strategy.
For a small business owner, an inbound marketing agency will:
Save you time while speeding up targeted lead generation to help your sales team
Provide valuable resources that help you optimize SEO and manage your marketing and social media
Offer a customized marketing content geared toward your customer base
Save you the high costs of hiring staff to handle marketing efforts
Here's the bottom line. Providing timely and relevant information to your customers and potential customers will set your business apart, giving you an advantage in today's fast-paced online world.
And, for the record, it's OK if you sometimes miss the simpler days of the Yellow Pages!
Bill is the CEO and Founder of InTouch Marketing. Bill drives the vision and direction of InTouch except when England's playing in a soccer tournament, because everything stops!