For most small businesses, there are limitations when it comes to marketing services because of company finances.
It's called operating on a BUDGET!
From time to time work may be needed to upgrade your online presence, but there is not always enough meat on the bone to do full redesigns on your company website.
Sometimes, just a few simple tweaks can give a radically fresh appearance and jump start your online marketing presence.
Let's talk about how to upgrade your website with a few inexpensive, but effective techniques to upgrade your web design while not breaking the bank.
Start Blogging Regularly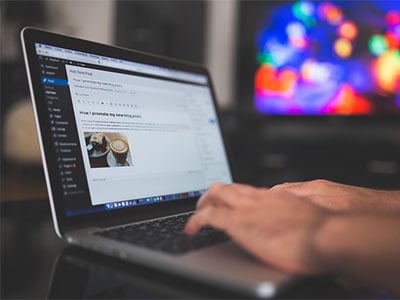 By far one of the most effective ways to ramp up your online marketing and improve the messaging of your company website is business blogging. If you are not already doing it, you should consider implementing a regular blogging strategy……NOW!
Why?
People are doing internet searches every day for a whole host of topics including searches related to your products and services and companies that have an effective blogging strategy are destroying their peers.
By how much?
According to recent statistics, businesses that blog generate 67% more leads than companies that don't. (Source: HubSpot)
Many businesses shy away from blogging thinking it is difficult or too time consuming. However, if you are an expert on your product or service and have value to provide to your potential customers, you have the basis for a great blog.
Turning those solutions into blog articles is the key to producing great content and helping other potential customers who would be ideal candidates for your business.
Quick Tip – Write about the things that your customer is interested in……..not about how great your business is.
Change Your Images
When we are asked to review websites for potential customers, one of the biggest problems that we encounter and one of the simplest issues to correct is images.
For many websites, particularly those that are built by do-it-yourselfers one of the biggest issues is poor imagery. There are either few to no pictures, or visuals that do not adequately represent your brand.
Appealing images transcend language and words and allow for a greater understanding of whatever is being discussed. First impressions are formed within seconds and since most of the information we consume and interpret is visual, quality design can make your site and your brand stick in a consumer's mind as professional and credible.
On the contrary, one of the quickest ways to send a prospective customer fleeing from your website is bad imagery or a heavily text based site.
You don't need to be a graphic designer to create fresh images for your website, you just need a simple tool to create decent images.
One of our favorite's is Canva.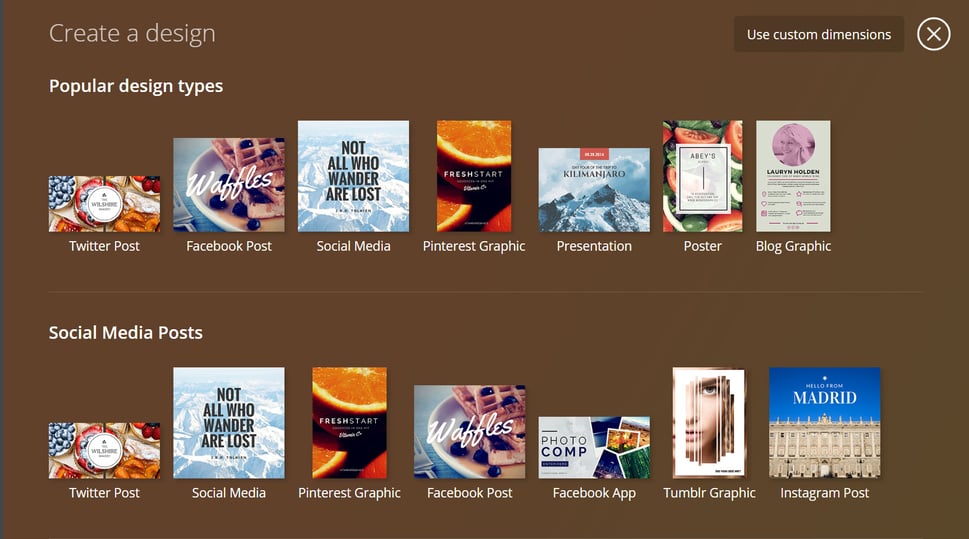 Canva is a tool loaded with enough easy-to-use features and functionality that anyone can create a variety of engaging content that can update the look and feel of your site.
Canva is easy to use and has a significant collection of images that continues to grow. It's perfect for small businesses that cannot afford to hire a graphic designer, and great images can be created for as little as $1 per image.
It is also a great tool to use to create inexpensive graphics to use on your social media channels.
Incorporate Social Proof
Social proof is one of the most powerful ways to breathe life into a stale website, and increase the conversion of visitors into leads.
What is social proof?
Social proof is defined as "the concept that people will conform to the actions of others under the assumption that those actions are reflective of the correct behavior."
Simply put, social proof means leveraging the positive opinion of your past clients to influence prospective customers.
Some of the easiest ways to incorporate social proof on your website is customer testimonials, case studies, customer reviews and certifications and badges.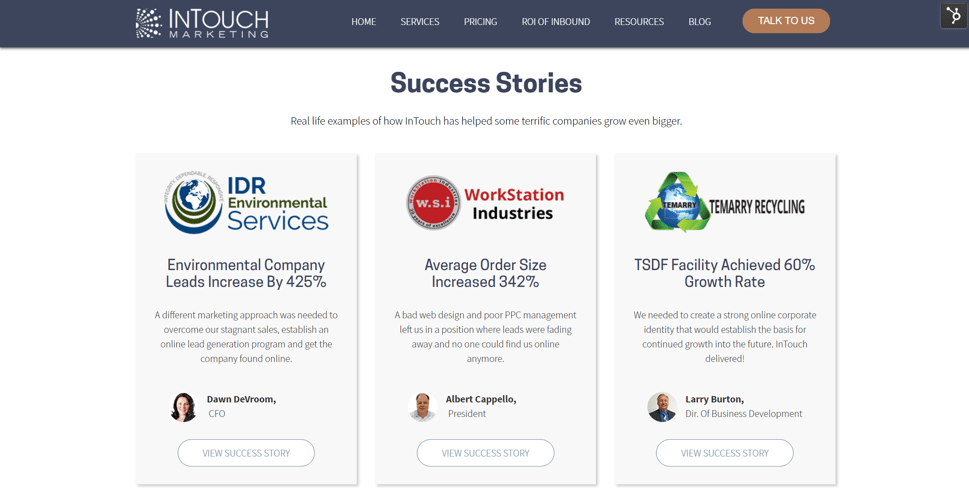 Get an Outside Opinion
These are just a few ways of keeping your website fresh. It is often just a matter of taking time periodically to look at your website, and keeping it updated.
Blogging a few times per month and reviewing your site content on a quarterly or semi-annual basis will go a long way towards keeping your online presence relevant to your customers.
A final word……..if it has been a while since you last did anything to your company website, your online presence MAY BE HURTING your business more than helping it.
If you have any of the following issues – your site is not mobile optimized, you have no call-to-actions or landing pages, or there is no way for your customers to digitally let you know that they are interested in your product or service with forms or access to a database, it's probably time to update it.
Click on the linked article to determine if it is time for a website redesign.
Sometimes the best thing you can do is get a second opinion -- especially from a professional marketing firm that handles web design.
David, a HubSpot Certified Inbound Marketer is the Chief Content Creator for InTouch Marketing and its clients.