Getting new customers is one of the biggest challenges that businesses face on a daily basis.
Marketing plays a critical role in attracting new customers to your company, but many small business owners struggle with deciding whether they should do the marketing themselves or get outside help.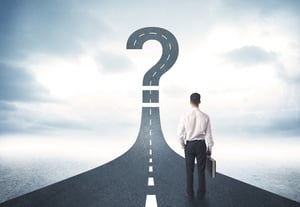 Business owners often ask themselves, "Should I hire a marketer or marketing agency for my business?"
Business owners should consider hiring a marketing agency because:
A marketing agency will modernize your strategy
A marketing agency will free up time to run your business
A marketing agency will help you keep payroll costs down
A marketing agency is a sound investment that produces long-term results
All companies need an effective, well thought out and executed marketing plan. While most companies understand the need for a strategic marketing plan, few understand what it is or how to implement one. A digital marketing agency will work with you to create and implement a successful marketing plan. This will result in lead generation for your business that can then be turned into sales and new clients, putting you on a path toward business growth.
A Marketing Agency Will Modernize Your Strategy
The rise of internet search and the explosion of social media networks have changed the way that companies must reach their target prospects and communicate how they can help them solve their problems.
Where once, outbound marketing methods (such as yellow page advertisements, commercials or print ads) drove customers to a business's door, modern consumers are armed with computers and mobile devices and expect real-time access to information so they can make buying decisions in a matter of a few keystrokes.
This means that companies need to ensure that their messages are well executed and have websites that are easily found on the internet and will convert their visitors into leads. In other words, an inbound marketing process.
Below is a list of tasks that make up a "modern marketing strategy" from a marketing company:
Graphic design work
Website development and redesign
SEO/keyword research
Market research
Mobile marketing integration
Brochure development and production
Content development
Targeted email creation
E-newsletters
Social media marketing
Paid advertising
Metrics and data analysis
Print marketing
Public relations work
Special events
Sponsorship
While this may seem like a very thorough list, new technologies, apps and disciplines are always being created. This rapid change in new technology and techniques is what makes keeping up with marketing in the 21st century such a challenge for small businesses.
Look at social media alone. Facebook has long been the leader in social media use, with a whopping 2.9 million monthly active users across the world. However, according to a Forbes social media report, YouTube is gaining, with an estimated 2.5 million monthly active users.
Then there's TikTok, a popular social media platform with younger generations. TikTok generated $350 million in revenue in the fourth quarter of 2022. That's nearly $150 million more in revenue than Facebook, Instagram, Twitter and Snapchat earned combined during the same period, according to the Forbes report.
Why does this matter? Social media is continually evolving and as a business, it's critical that you be where your audience is by staying on top of these trends. AND social media is just one part of your marketing plan.
A marketing agency will not only modernize your marketing strategy, but KEEP your marketing strategy aligned with evolving technologies and apps so that you don't lag behind your competition.
A Marketing Agency Will Free Up Time To Run Your Business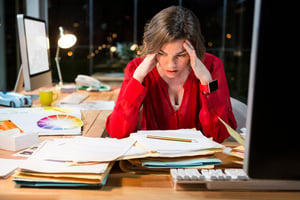 Many entrepreneurs have been ingrained with a "Do-It-Yourself" (DIY) mentality, which means they try to complete these tasks without the aid of paid specialists. It is true that an individual can find and gain enough knowledge to complete the above tasks.
However, the time and effort it would take for the owner to successfully carry out a modern marketing strategy would certainly impact the business.
The learning curve for anyone with little experience in marketing is staggering and would challenge a busy entrepreneur to create a complete and effective marketing strategy. Even if the owner devoted the time necessary to learn all of these marketing elements, you would have a tapped out business owner with little time to run his or her business. This is not a good scenario and is simply not best practices for running a business.
Developing an effective marketing strategy is more than simply advertising online or using a plan you found online that worked for another business. Instead, there are several steps to creating a winning strategy, including:
Market research to understand your target market
SWOT analysis to assess your company's strengths, weaknesses, opportunities and threats
Setting specific, measurable, achievable, relevant and time-bound (SMART) goals
Defining the unique value your product or service offers to customers
Creating high-value content that is relevant and compelling
Determining digital marketing channels and where you should advertise or promote your business
Setting your budget and monitoring it over time
Developing a timeline for executing your marketing plan
Establishing milestones and deadlines
Continuously testing and refining your marketing efforts
Preparing yourself and your team to adjust your strategy in response to changing marketing dynamics or unexpected events
With marketing technology and techniques constantly changing, doing it yourself is an unfeasible strategy. Business owners don't have the time to keep up.
Therefore, businesses that have neither the time nor inclination to DIY are left with a choice...either hire an employee or hire an outside agency.
In many instances, business owners lean toward hiring an employee because that has been the "go to" process in the past to solve an immediate need.
Additionally, business owners may have the perception that an outside online marketing agency is far more expensive than hiring in-house staff. The problem with this rationale is that most of the time, owners don't have a true basis for comparison.
That's because...
In many cases, business owners typically use a base salary versus an hourly rate for marketing agencies and then conclude that since the hourly rate is higher, it must be the more expensive option. This is a big mistake.
Many owners fail to take into account the true costs associated with hiring and retaining an employee. As the chart below shows, not only do you have to account for base salary, but adding in expenses such as payroll taxes, health insurance contributions, retirement plan matches, vacation, and sick days drives this figure up. The true cost of hiring an employee can be as much as 1.25 to 1.4 times the base salary. Add in other expenses (such as the cost of recruiting and training) and the total really starts to escalate quickly.
How much does it cost to hire a marketing team? Let's take a closer look and see what really happens when you compare the two.
Disclosures:
We used the job position of Marketing Manager for the comparison. Many marketing professionals specialize in one area of marketing like social media marketing and may not have the broad experience that a marketing manager could have.

There are also many elements that make up marketing efforts, and there are many types of agencies such as a social media marketing agency, email marketing agency, seo (search engine optimization) marketing agency, ecommerce marketing agency, b2b marketing agency, content marketing agency (content creation like blog posts) and full service marketing agency. We chose the inbound marketing process, which encompasses many of the items listed above.

All the salary data is based on the National Average salary for a Marketing Manager in the USA, and was taken from

Salary.com

.
Hiring A Marketing Manager Salary + Benefits

Core Compensation 1 Year
Base Salary - National Average
$109,331

Value Of Beneifts

Social Security
$6,966
401K / 403B
$3,292
Disability
$823
Healthcare
$6,595
Pension
$5,761
Time Off
$11,255
Total Compensation
$144,023
Hiring A Marketing Agency

Retainer Agreement 1 Year
Inbound Marketing Monthly
$3,000
Software Subscriptions - Approximate based on needs
$1,000
Total Expenditure
$48,000
Annual Investment

Hiring An Employee
$144,023
Hiring A Marketing Agency
$48,000
Annual Expenditure Difference
$96,023
The numbers above are averages and should be adjusted based on your needs, location of business, etc. However, the table should give you a better understanding of the approximate costs of hiring each person in your marketing department or in-house marketing team.
Below is an infographic illustrating the comparison between the two options.
Hiring a Marketing Firm vs Hiring Internal Staff Infographic
Click on the infographic to see an enlarged version.

Share this Image On Your Site
In addition to the costs of hiring the right employee, the effective execution of many marketing tasks today requires a lot of time and extensive software, which means investment...much of it in the form of upfront purchases and annual subscriptions to graphics programs, pay per click management apps, business metrics software and a whole host of other requirements.
There is also one additional factor that needs to be considered. It would be exceptionally difficult to find one person that possesses each of the skills required to execute your strategy. This would most likely require your new marketing hire to outsource at least some of these tasks to outside sources or hire additional staff, whether it's a graphic designer, content writer or other in-house team member. This really blows this comparison out of the water.
So, after taking these reasons and your marketing needs into consideration, hiring marketing staff is no bargain.
A Marketing Agency Is A Sound Investment
Although you may perceive that you are saving money on an hourly basis relative to hiring an employee or doing it yourself, hiring a content marketing agency provides substantial value. This is particularly true if it is one that focuses on inbound marketing techniques. Long gone are the "Mad Men" days of nebulous budgets and hidden fees.
The pricing dynamic has shifted and many firms are now working on clearly spelled out pricing structures, and lower-fee marketing retainer agreements.
While there is no industry standard, the going rate in most markets for an experienced inbound agency starts in the $3,000 to $5,000 range in terms of monthly spending. While that may seem like a large number, in comparison to the opportunity cost of DIY, or the pure allocation of funds toward building internal staff, this is a relative bargain.
In fact, here's a look at what you're getting for your investment:
Professional Expertise: Marketing firms have a team of professionals with diverse skills and experience in marketing, including digital marketing, social media, content creation, SEO and advertising. This expertise can help your business create and execute effective marketing strategies.
Time and Resource Savings: Outsourcing your marketing efforts to a firm allows you to focus on running your business while experts handle marketing tasks. This can save you time and resources that would otherwise be spent on hiring and training in-house staff.
Access to Marketing Tools: Marketing firms have access to specialized marketing tools and software that can be expensive for a small business to acquire independently. These tools can help with data analysis, automation and optimization of marketing campaigns.
Cost Efficiency: While hiring a marketing firm comes with costs, it can be more cost-effective than hiring full-time employees or managing marketing in-house. You can often choose from various service packages that fit your budget.
Strategic Planning: Marketing firms can develop comprehensive marketing strategies tailored to your business goals. They can help you identify your target audience, create a unique value proposition and plan campaigns to reach your potential customers.
Campaign Execution: Marketing firms can handle the implementation of marketing campaigns across various channels, from social media to

email marketing services

, content marketing and paid advertising. They can create and distribute content, manage advertising budgets and optimize campaigns for better results.
Measurable Results: Marketing firms use analytics tools to track and measure the performance of your marketing campaigns. They can provide regular reports, allowing you to assess the effectiveness of your marketing efforts and make data-driven decisions.
Adaptability: Marketing firms are typically up-to-date with the latest marketing trends and technologies. They can quickly adapt your marketing strategies to stay competitive in a constantly changing digital landscape.
Brand Development: Marketing firms can help establish and enhance your brand's presence in the market. They can create and maintain a consistent brand image and messaging across all marketing channels.
Scalability: Marketing firms can scale their services as your business grows. They can adjust strategies and tactics to accommodate changing needs and goals.
Risk Mitigation: Marketing firms can help mitigate risks by avoiding common marketing pitfalls and ensuring compliance with industry regulations and best practices.
Market Research: Marketing agencies can conduct research to better understand your competition, industry trends and consumer behavior. This information is essential for creating effective marketing strategies.
While there are many advantages to hiring a marketing firm, it's crucial to choose a firm that aligns with your business goals and values. Be sure to research and interview potential firms to find the right fit for your small business.
What do the best and worst marketing agencies offer? Let's start with the worst.
The WORST marketing agencies …
Use a one-size-fits-all approach for all their clients

Don't combine content with social media

Have a lack of proven process

Make unrealistic promises

Don't have quality work samples or evidence of long-term client relationships
The BEST marketing agencies …
Employ a comprehensive

inbound marketing strategy

that integrates various digital channels

Work with you to create a customized plan by first establishing your ideal customer through the creation of a

buyer persona

Develop valuable content like blog articles, video, images, ebooks, checklists and other pieces designed to engage and attract your buyer personas

Have a proven process that yields measurable results

Ask the right questions and set realistic expectations

Have long-term client relationships
This new paradigm allows business owners to focus on running operations and increasing the bottom line, not messing around with Facebook, Twitter or trying to build out a website, but still have a team of experts at the right marketing company to execute an effective marketing campaign.
The big question then isn't can I afford an experienced marketing agency near me, but rather how much am I costing myself in time, money and lost opportunity by trying to do these marketing services in-house.
Bill is the CEO and Founder of InTouch Marketing. Bill drives the vision and direction of InTouch except when England's playing in a soccer tournament, because everything stops!