Welcome to the 21st century, the era of information in which any and all answers to be desired are a mere Google search away, where impersonal communication trumps the personal, where streams of data don't run through buyer minds but rather flood, where successful marketing strategy is changing at a rapid rate.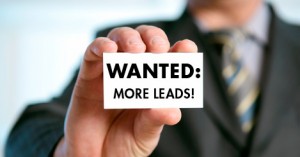 Essentially, an information overdose has spoiled today's consumers, making them the most knowledgeable group you've ever faced. With this knowledge comes a strain of skepticism—a strain so thick that it has forever changed the buyer-business relationship, and not for your benefit.
Here's the cold, hard truth: buyers no longer trust businesses and, perhaps more importantly, they no longer trust your advertisements. This distrust runs so deep that consumers, like you and an ex after a breakup, are driven to go out of their way to avoid an awkward encounter.
Suddenly, office doors are locked and secretaries are trained only to say the word "unavailable", phones ring without answer and voicemails are screened—every wall they can build now stands between you and a potential lead. To parody Charles Dickens, it is the best of times, and it is the worst of times—the best of times for data craving consumers, the worst of times for marketers eager to draw them in.
So, the question arises: how do you obtain and retain a lead in the skepticism of this era of information? There are 3 steps to obtaining and retaining leads.
STEP 1: Buyers Have Changed, Have You?
What this means for you: Businesses have to accept the fact that the internet has now entered the buying cycle, and it is making waves. It's no secret that, since the mid-90s, the internet has forever changed how people do what they do. In today's market, that includes the way in which they do business. Essentially, the first meeting between a possible buyer and your business is face-to-screen, not face-to-face. That means a lead has information on you long before you are able to schedule an interview. Therefore, your internet presence and presentation is of higher value than ever before.
What this means for you: Perhaps 15% of consumers who visit a website are ready to make a purchase. (Also depends on the type of business you are in) Patience and hard work in the form of lead nurturing is of the upmost importance. Efforts to nurture a lead will spawn buyer trust and loyalty in the buying process. Even 8 to 12 interactions with your business on the same page will not get you anywhere. If you want to convert that visitor into a customer, it is going to require the funneling of the right information over the right time period.
What this means for you: It is time for your company to position itself on a collision-bound course with your prospective buyers—and that course runs right through social media networks. Facebook, Twitter, Google+, you name it—that is where your leads are spending some of their time online. In short, if you want to catch a fish, you have to go where the fish are biting. Today, that lake is filled by the streams of various social media outlets.
STEP 2: Do You Have the Right Bait to Catch the Big One?
Once you get a consumer to your website via search engine or social media or the like, your work is not finished—it has only just begun. The challenge now is to hold the attention that has just been given to you.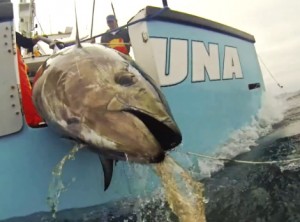 If you are going to convince buyers to stay on your site, you are going to need to do it quickly, very quickly. How? With site offers and features designed to incite interest and convert these visitors into potential leads: incentive offers, calls-to-action, landing pages, blogs, and social media widgets.
Offers
Offers are incentives for business, solutions to problems, or educational material aimed at helping buyers overcome the challenges they may be facing. They are presented in the form of ebooks, case studies, checklists, whitepapers, and other informative documents that can be accessed and downloaded at the click of a mouse.
Calls-to-Action
Calls-to-action are buttons or links on your website that push viewers to take action and, essentially, to interact with your business. For example, "Download Now" or "Attend a Webinar." When calls-to-action are done right and in sufficient quantity, they can ensure visitors will keep coming back for more.
Landing Pages
Landing pages are the webpages attached to call-to-action buttons or links that promote your offers and bring your company screen-to-face with a potential buyer. These pages provide visitors with the opportunity to download your offer and give you some basic information so you can nurture them into becoming a potential customer. As HubSpot published, companies with 30 or more landing pages generate 7 times more leads than those with less than 10.
Blogs
Blogs rich with multi-media content including articles, videos, and links to intra-site material topics that are of interest to your ideal consumer are key in attracting visitors captivated by today's multi-media world. Increased frequency of a site's blog also increases leads, for 92% of companies that blog multiple times a day acquire a customer through that blog.
Social Media Widgets
Social media widgets are toolbars embedded in your site's pages that encourage easy sharing of content on a variety of social networks. By giving visitors the option to share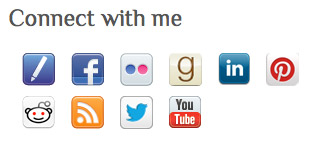 the content they are viewing to Facebook, Twitter, Google + and more, you are appealing to their desire for connection while also boosting the number of eyes your name and brand can potentially reach.
STEP 3: If You're Not Tracking, Which Direction Do You Move In?
After implementing all the strategies and tools above, how do you know if it's working for you? You must track the activity your company is receiving online, assessing both the traffic on your website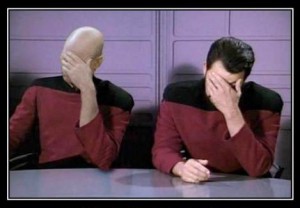 and the content connections being drawn through social media networks. If you are still not obtaining or retaining the amount of leads you desire, make adjustments and keep making adjustments until you get there. After all, in this era of information, one must adapt to overcome the difficulties presented by the skepticism of today's buyers.
Quite simply, this era of information has changed everything—even business. When the internet entered the life of your buyers, it entered the life of your business. No longer can you afford to leave your generic, or brochure like website alone. If you want to reel in the right buyers, you need the right line, the right hook, and the right bait. Devote your efforts to implementing site offers and features that cater to today's consumers problems and interests,...MAKE IT ABOUT THEM! That's when you will get those information-overloaded skeptics to bite—and keep them on your line time after time.

Bill is the CEO and Founder of InTouch Marketing. Bill drives the vision and direction of InTouch except when England's playing in a soccer tournament, because everything stops!