If you are searching for ways to generate more leads for your business, it's more than likely that you've come across the term "inbound marketing." It has quickly become the most effective method for doing business online.
Despite its overwhelming success, many small business owners have no idea what it is, let alone if it can help build their business.
So, rather than delve into the details of what inbound marketing is, this article on how to implement the inbound marketing process will provide you a thorough explanation of what it is and how it can benefit your business.
For our purposes, we are going to check in on the state of your business.
Questions To Ask Yourself
Change is difficult and ALWAYS begins with a little introspection.
Take a few moments and work through these questions to determine where you and your business are currently at.
Go slowly and really answer them honestly.
Do your products or services require a level of education before a purchase is made?
Do you have a sales cycle that is longer than a just a few minutes?
Do your prospects spend time researching your industry and businesses like yours before making a purchase?
Do your prospects spend time on other industry sites, or association and trade sponsored sites?
Are your salespeople telling you that they are having difficulty connecting with prospects?
Are your competitor's websites ranking higher than yours in Google, Yahoo and Bing?
Are your customers saying to you, "I didn't know you had that service or product?"
Are you finding that traditional advertising like print, trade shows, yellow pages and direct mail are showing diminished returns?
Are your prospects spending time on social media outlets like LinkedIn and LinkedIn Groups?
Is the price of your average order above $500?
Do you want a steady stream of leads over a period of time?
The Results
If you answered yes to most of these questions, then inbound marketing most definitely is a good fit for your business. (Awesome, give us a call and let's get started!!! Lol!)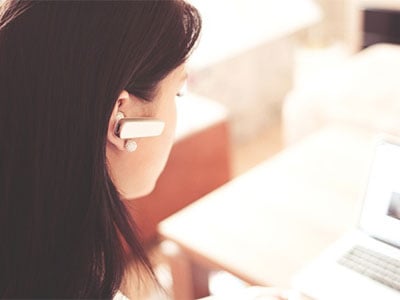 Answering no to several of them does not mean that inbound will not work for you, you may just need to look at the questions a little more deeply.
If you answered NO to all of the questions, then it's highly possible that inbound marketing isn't right for you. There are absolutely some industries for which it is not right because of short sales cycles, small average price per order, high customer volume, etc.
However, even if you answered no to all of them, I would challenge you to review your prospect's buyer behavior. You might finds things have changed.
Why?
70% of people report having a deep understanding of a product or service they are looking for before they make a purchase.
This is because, whether you believe it or not, more and more people are actively doing research via the web, using social media and downloading information on the products and services they want, before they call you.
Don't believe me, go sit in a mall on a Saturday afternoon and see how many people are using their smartphones and doing web searches. You can bet that a lot of that activity is around purchasing decisions.
Inbound Marketing Lets You Market To Your Ideal Customer
The more targeted information you can provide a potential customer and help solve a challenge they have or provide a solution to a problem, the better chance you have of establishing a level of trust, confidence and ultimately a sale.
If you are selling trinkets or low margin, low cost products, then inbound may not be for you. Pay per click (Google AdWords) marketing, or social media advertising may be a better marketing option. By reviewing your business analytics you can decide which type of marketing is right for your business.
We discuss the difference between PPC vs Inbound in a recent article that compares the two strategies.
Buyer behavior has changed.
Whether you are a B2C, B2B or an e-commerce company, it will hit your industry sooner rather than later, if it hasn't hit already. Stay abreast of what's happening in your industry, so you don't get left behind. Inbound marketing is a marathon, not a sprint and you may find yourself running like hell to catch up to competitors that have already adopted it. If inbound is right for your company and you delay, you may find yourself so far behind that you may never catch up. Not sure if you should be hiring a maketing agency? Talk to our inbound marketing agency today, so we can help you start your journey with inbound.
Bill is the CEO and Founder of InTouch Marketing. Bill drives the vision and direction of InTouch except when England's playing in a soccer tournament, because everything stops!