Getting new customers is one of the most difficult challenges of running a business. You've decided that hiring a marketing agency can help you overcome these challenges and put you on a path toward growing your business.
Yet which marketing agency you hire presents a whole new consideration, especially since there's no shortage of prospective agencies out there.
So how do you choose which marketing agency best fits your needs as a company? The key to finding the right fit begins with asking the agency you are considering these 5 questions:
What marketing strategies do you use for your company?
Who will execute the work?
How do you manage client communication?
Which key performance indicators do you focus on?
When will I see results?
What Marketing Strategies Do You Use For Your Company?
Although the best marketing agencies will want to get to know your company in order to formulate a customized plan, one of the first questions you should ask is about the marketing of its own company.
A key indicator of whether a marketing company believes in the methods it uses is if it uses the same marketing processes on itself. A great digital marketing agency leads by example. It employs the same process with its own online presence.
Even if the marketing agency is in a different industry than yours, it will still live by the same principles it promises to embrace with your company.
Who Will Execute The Work?
Some agencies have experienced in-house teams, while others outsource client work.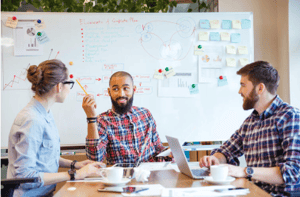 It's important to keep in mind that there are several types of marketing agencies. Some focus solely on one aspect of your marketing plan. For example, an SEO agency uses search engine optimization strategies to try and increase your search visibility results. On the other hand, a web design agency focuses on high-performing website design that you can then maintain.
One of the best benefits of going with an inbound marketing agency is that this type of digital agency will manage your whole online presence, and make sure all of your marketing efforts work together seamlessly to achieve goals. They tend to be larger marketing firms with lots of resources. They also may use various channels and methods like content marketing, inbound marketing, email marketing, social media marketing and pay per click.
It is important that you feel confident that the agency you hire will expertly manage all aspects of your marketing.
How Do You Manage Client Communication?
Right out of the gate, a marketing agency must show that communication is a top priority. To get to know your company's needs, they must ask questions: What makes your business unique? What are your marketing goals? Who is your audience? What challenges do your clients face, and how do you solve them?
These kinds of questions demonstrate that a marketer gets it. They don't come at you with all the answers. Every answer must start with a question.
That's just the beginning, however. Communication is key to building a strong relationship and evolving your marketing plan based on how your needs as a company grow. It's also important to have a clear idea of an agency's processes for other project parts, such as setting timelines, gathering feedback, measuring results and ongoing maintenance like optimization.
Your agency's level of sophistication can be a key indicator of how much time the agency will have to communicate with you. As a client, you want most of the hours budgeted for your company to go toward real work, not administrative duties like billing or running reports.
The best agencies will utilize the proper platforms and processes to manage these tasks so that they can be completed efficiently and spend far more time communicating with you and putting your plan in motion.
Which Key Performance Indicators Do You Focus On?
Key performance indicators (KPI) are quantifiable measurements or data points used to gauge your company's performance relative to a goal. An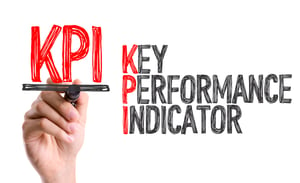 inbound marketing agency will help identify key performance indicators you should be tracking.
These indicators may vary based on the goal of your marketing plan. For example, a KPI could be related to your goal of improving the return on investment of your marketing plan. It could be related to increasing qualified leads for sales or simply hitting a specific revenue target.
Determining which indicators you should use often is based on the questions a marketing agency asks you when getting to know your company: What are your company goals? Which major areas do you want to improve? What are your biggest priorities?
While any marketing agency can rattle off a slew of data, it's important to work with an agency that focuses on a few key metrics. In other words, less is more. An agency that tracks too many KPIs can lose focus and wander off your marketing plan. Simply showing that Facebook likes have increased 200% in the last 3 months does not help you understand if your revenue goals will be hit for the quarter.
Potential agencies you are considering may also have some favorite KPIs that they like to track, such as the number of customers acquired or cost per acquisition. However, depending on your goals and the stage that your company is in, some key indicators will be more important than others.
Keep in mind also that key performance indicators should evolve as goals are met and new goals are formed.
When Will I See Results?
An advantage of working with certain types of marketing agencies, such as an inbound agency, is that you can hit the ground running.
But when will you actually begin seeing results?
There are two reasons to ask this question: To better understand what to expect once your marketing plan is put into action and to gauge the professionalism and honesty of a marketing agency.
The first thing to keep in mind is that inbound marketing is a marathon, not a sprint. Think of it this way. Imagine an airplane getting ready to take off. Without powerful engines, the plane can't move down the runway. Inbound marketing is that engine! All the marketing assets created for your company make up the online engine that propels your company down the runway to take off. Then it continues to ramp up your online presence to get you to a cruising altitude where you reach your revenue goals and continue to do so year after year.
It can take on average 6-9 months to see the results you are looking for. Sometimes sooner and sometimes a little longer depending on the competitiveness of your industry. Often, inbound agencies will include a pay-per-click strategy to get results a little sooner while the engine is being built. However, that would increase your monthly budget.
Let's look at the second reason now. A marketing agency's role is to generate targeted leads for your sales department. It should NEVER make solid revenue promises or tell you that they can get you to No. 1 in Google searches within the next six months. The results you can expect should be realistic. If a company gives you unrealistic expectations in order to land your account, that's a big red flag and an indicator that you should work with another agency.
Here's where we jump back to the first reason for asking this question. It's important to understand what is achievable and how the agency is going to get you there.
Even though you don't want an agency that is going to make you unrealistic promises, you don't want an agency that waffles on the answer, either. Hiring a marketing agency means making a commitment on your part, and a big part of that commitment is financial. You want to see results, and that's ok.
Here's where goal setting comes in and the importance of setting achievable goals. These goals become the guideposts that keep you moving in the right direction. They help you stay focused, turning point A to point B into a straight line, eliminating waste in your marketing budget to get the highest ROI.
Re-evaluating these goals every three to six months in that first year is critical. If you're blowing certain goals out of the water, it's time to adjust that goal. If you meet your stretch goals by a little, but consistently, it's time to re-set your sites a little higher.
You can learn more about the importance of goal setting in a marketing agency in our article, Why Is Goal Setting Important For Inbound Marketing?
Bill is the CEO and Founder of InTouch Marketing. Bill drives the vision and direction of InTouch except when England's playing in a soccer tournament, because everything stops!