Everywhere you turn, it's all you hear about these days in terms of business marketing. The term inbound marketing was coined by Brian Halligan, the CEO of HubSpot, Inc. in 2007 and refers to companies promoting themselves through the use of content marketing (e.g. blogs, podcasts, videos, eBooks, whitepapers, SEO, etc.).
Inbound marketing techniques earn the attention of customers, makes companies easy to find on search engines and draws prospective customers to a company website by developing compelling and easy to digest content.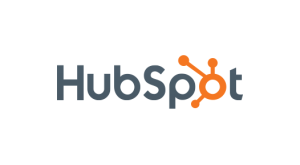 As more and more small companies move towards inbound marketing, many are asking themselves the question – Can I do this myself, or should I hire and inbound marketing agency?
Here are 5 reason why hiring an inbound marketing agency may make sense for your company.
Time
Inbound marketing is not as easy as it looks. There are many different creative elements that go into a winning strategy including copy writing, graphic design and computer programming among others. It is challenging to be good at any one of these creative disciplines and near impossible to be a master of all of them.
For a small business owner with a limited staff, the learning curve can be staggering, and trying to do it yourself will leave you with an inbound strategy missing key elements. Search engine optimization (SEO), developing content around keywords and running an editorial calendar are all disciplines that must be mastered in order to avoid pitfalls such as inconsistent content creation or marketing that does not connect with your ideal buyers.
Inbound marketing firms are built with professionals that specialize in these specific creative and technical disciplines that can produce quality work to help speed up targeted lead generation to help your sales team.
Resources
A good inbound marketing agency has lots of tools chief among them sophisticated computer programs and apps. It would not be financially feasible for a small business to invest in the tools required to develop a winning inbound strategy. Not having those tools may leave you vulnerable to competitors that have made the investment in the strategy.
A good inbound agency will have programs for SEO, creative suites for design, programs to manage PPC marketing, social media schedulers and many other subscriptions to handle your inbound needs. Your money is better spent on the tools required to make your operation run smoothly.
Having these tools and the experience to optimally use them is an advantage of working with a specialist firm.
People
Creatives that work for inbound agencies have unique skill sets. With degrees, certifications and hands on experience an agency has a lot of specialized knowledge that can be brought to your business mission.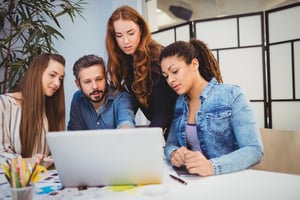 Among the professionals that you can expect are writers, graphic artists, SEO specialists, programmers and marketing strategists. With the right people in place agencies excel at two crucial facets of executing a quality game plan – quality and consistency.
Two important factors your company branding relies on are sharp graphics and quality writing. If the quality of your marketing is inferior, it can make your company look amateurish, which may cause your ideal prospects to have a negative image of your company.
Consistency is crucial to building an audience. By consistently developing high quality content, you can build an audience for your brand which will lead to social media shares and high quality backlinks which creates a greater likelihood of ranking on the search engines. This is particularly important for blogging, and other high value content.
Experience
Agency professionals have been through the marketing battles before, working with companies just like yours. They know what works, and most importantly what doesn't, saving your company precious resources.
Successfully executing a marketing strategy requires a lot of trial and error. One of the biggest advantages of hiring an inbound agency is that they have made the mistakes and learned from them, which saves your company a lot of time and money in the long run.
Money
A while ago, I wrote a blog post similar to this one in which I discussed the cost of hiring a marketing manager vs hiring an inbound agency. Just hiring a marketing manager to oversee the marketing process on average is significantly more expensive than outsourcing to a marketing agency. Take a look at, "Why Should I Hire a Marketing Agency for my Small Business," and 5 reasons to use retainer agreements to get information relating to the costs involved.
When you factor in the impossibility of finding one person that possesses all of the skills required to competently execute an inbound strategy, you realize that your new manger would likely have to outsource some tasks such as writing, graphic design or programming to outside contractors or other agencies.
As you can see the costs in terms of time and money really start to add up if you try to execute an inbound strategy in-house. It is no bargain to do this yourself. Hiring a qualified agency can really jump start your marketing program and create a steady stream of qualified prospects for your sales team.



David, a HubSpot Certified Inbound Marketer is the Chief Content Creator for InTouch Marketing and its clients.