For many small businesses, getting found amongst all of the chatter of the internet is a challenge. It's like sitting in a dinghy (that's a really small boat) in a harbor next to the massive ships of large organizations. You are on the water, but it's hard to be seen.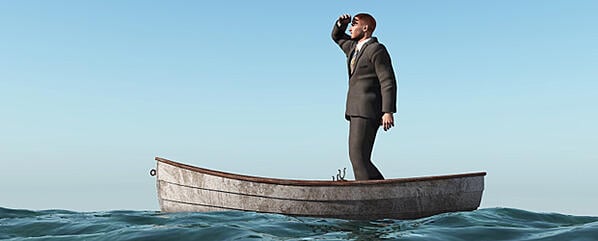 This quandary leads many small business owners to start throwing money at pay-per-click advertising (PPC) with companies like Google, Yahoo and Bing in order to drive traffic to company websites to generate leads.
The largest player in the space is clearly Google which surpassed $50 billion in Google AdWords revenue in 2013 accounting for nearly 85% of its revenues. However, the search engines are now seeing a new rival emerge in the online advertising space in Facebook with its 1 billion+ worldwide users. The "Social Network" ended 2014 seeing a huge spike in its advertising revenues with $2.34 billion in the fourth quarter and growth in its online advertising market share.
Which Service Is Right For You?
One of the challenges with PPC advertising is to figuring out how to get the most bang for your buck. With Facebook now clearly starting to flex its muscles as a potentially formidable rival to Google in the digital advertising space, it's important for businesses to take a fresh look at their options and determine which advertising service is best to drive business results.
Let's dive a little deeper and compare Facebook ads vs Google Adwords and see which one is the better choice for your small business.
The Champion - Google
Google is the largest and most popular search engine on the internet, and if you intend to use the internet as a profit-making source, and by this I mean using it as a source to market and generate leads for your business, you need to use Google.
Google has so permeated this space that it out ranks its nearest competitor Bing with three times the amount of unique monthly visitors. "Just Google It" has become part of the lexicon of our society which gives you an understanding of the strength and power of the champion.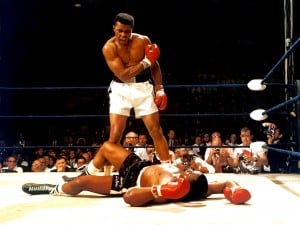 A side note here. Just because Google out ranks Bing and Yahoo by larger margins when it comes to paid search, you should not necessarily ignore them. They can still drive relevant traffic to you and most likely will cost less per click than Google Adwords will.
Google AdWords, the company's flagship service makes your marketing task a whole lot easier by providing you with the potential to attract a large volume of website traffic through the use of proper keywords.
When a Google user inputs a search term or string of search terms into the Google search box, relevant search results will appear in the search engine and the user can then click on any of the items to view the results and details. Typically paid advertisements that come through Google AdWords campaigns will show up on the first page of your search results in prominent positions and because they have such great placement at the top of the search results page, they have greater chances of visits. This is what makes AdWords such a powerful PPC choice.
AdWords also provides you with the ability to target by geographic location and days and times of the week. They also have 3 distinct areas where your ads can show up, the basic search network, the Display network and Remarketing.
As with any service there are drawbacks, and with Google AdWords, there are a few particularly for small business owners.
With acronyms like PPC, CTR, and CPA you might find yourself overwhelmed with learning new information. Creating a campaign utilizing the best keywords for your business can be time-consuming and require a steep learning curve. Many businesses opt to hire an expert to handle their PPC management, because of the difficulty of doing it yourself.
Another challenge with Google AdWords is the cost of the service. While you can set up and maintain your campaigns with a small initial investment, there is tremendous competition amongst businesses which has driven up the cost of keywords particularly among popular business segments. If your AdWords campaign is not managed effectively, you can spend a small fortune with very little tangible results.
The Challenger - Facebook
Facebook as a marketing platform has a lot going for it. First and foremost is its worldwide popularity. Facebook is the number one social networking site with three times the amount of unique monthly visitors than its nearest competitor Twitter, and traffic patterns comparable to Google.

Access to the site is made easy via desktop and mobile platforms. Facebook is on three of every four smartphones meaning its committed users can have access to your business in their pockets and purses.
Businesses have the ability to set up their presence easily and with no cost through the use of a Facebook Page. Facebook Pages are not only a great way to communicate with customers but they provide the "social proof" to convert prospects into paying customers.
When your customer John Smith "Likes" your business' page or posts a comment on one of your posts, many of Mr. Smith's friends are notified through their newsfeeds providing a tacit endorsement for your business.
The power of working with Facebook Ads lies in its simplicity. Creating an ad on Facebook takes very little knowledge about marketing and advertising. Facebook breaks down the process into a few steps starting with building your Facebook Page, and building your community. Setting up an advertising campaign is as simple as creating a relevant post with a Call-To-Action, say an offer on your company website.
The strength of Facebook Ads for small business advertisers and the primary competitive advantage when compared to Google is the control that Facebook gives you over who sees your message. On Facebook, the marketer can target by age, gender, location, interests and more something which cannot be done on search engines.
In terms of drawbacks, Facebook advertising is solely on Facebook and users are not scrolling through their newsfeeds to look for your advertisement. Unlike Google, potential customers do not utilize Facebook as a search engine making click through rates lower than Google Adwords.
Facebook fraud is another issue facing potential advertisers. You have seen the promises out there that say they will get you 500 Facebook likes for $5. Well, how do you think they are getting you that "Like" if you hire them? What they will do is set up spam Facebook profiles to like any Facebook post they can find, including your paid advertisements with no interest or engagement in what the ad or the Facebook page has to offer. You end up paying for ads that will not convert.
Pricing for Facebook Ads are increasing as much as 10% from quarter to quarter. With "organic" exposure decreasing, big brands are willing to pay more for publicity, which will in turn make advertising for your small business more costly.
The True Test - Choosing an Advertising Partner
When it comes to choosing between Facebook and Google, both platforms offer their clients a streamlined way to market to their consumers.
In order to make an educated decision about which advertising platform to utilize, you need to understand who your ideal customers are, and where they hang out online. Are you marketing to the newest generation, up to date on the latest technology has to offer, or are you targeting an older crowd that still type with two fingers? Knowing the answers to these questions and many more about your prospects will unlock potential solutions.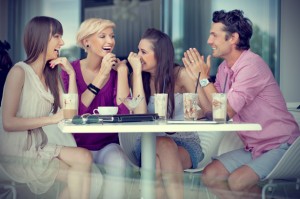 Figure out where your audience spends its time and make sure to be present in that space! If your audience does not use Facebook, then Facebook is not a good place for you to spend advertising dollars. You do not have to be present in all of these areas simply because they are available to you.
If you are unsure where your customers like to spend their time, perform a survey or questionnaire designed to ask those questions. Offer something of value to get people to take the survey. Better to invest a few dollars now than spend a few thousand later, especially if you spend it in the wrong place.
Try both for a limited time, capping both with the same budget to make a definitive choice between the two on which works best for your business. It will give you an opportunity to determine which advertising platform best accomplishes your goals.
Remember, Google, Facebook, Yahoo, Bing etc., are all in this to make money! They are in business to turn a profit, and online advertising is big business. Do your homework and research or seek out a marketing professional to ask advice before putting that hard earned money into any platform.
Bill is the CEO and Founder of InTouch Marketing. Bill drives the vision and direction of InTouch except when England's playing in a soccer tournament, because everything stops!