Are you using inbound marketing strategies? You're not alone. Over 70 percent of companies around the world are using inbound strategies as their primary approach to marketing, according to HubSpot's 2017 State of Inbound report. However, there's a pretty big gap between using inbound marketing and being successful with it.
To close that gap, you can build an in-house team to handle the strategies, SEO, content creation, distribution, promotion, strategy, and measurement. It's an expensive endeavor that could cost you upwards of $445,729 for a full team, with salary and benefits.
The other option is hiring a marketing agency to do all the work for you. This option does mean that you're giving up some control over your campaigns, but it's a lot less expensive. To get the same team, you might only pay $48,000 a year for the software subscription and monthly marketing fees.
However, not every agency you come across is going to be worth the spend. To help you separate the wheat from the chaff, we've put together some questions to help you determine if an inbound marketing partner is worth the investment of time and money:
Are they willing to invest in you upfront?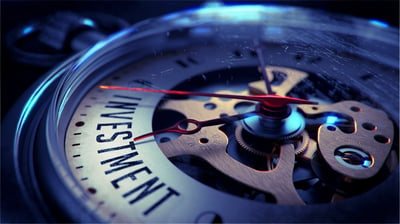 Good inbound marketing companies take the time to speak with you upfront and learn your business objectives long before you talk shop. They know this 'get-to-know-you' period is the first step toward an effective, long-term relationship. Inbound marketing doesn't work if you or your agency treat it like a sprint to the finish line, so it's wise to invest the time upfront to determine if the relationship can be successful in the long term.
A good partner will also give you an honest assessment as to whether they are a good fit based on your goals. If they feel they can't add value, they will take themselves out of the running. Avoid companies that pressure you to sign the bottom line despite your concerns about their ability to deliver what you want.
Do they have a clear understanding of what you do and the results you expect?
The type of inbound marketing agency you want to partner with will take time to learn your business upfront. They know that to build an effective inbound strategy, they need to have an in-depth understanding of what your business does and what your key offerings are. Without this, they won't be able to create a sophisticated strategy that brings people in your sales funnel and engages your audience in a genuine way.
You should also check that they're in alignment with your marketing objectives. Your agency must understand what you want to get out of the relationship and how it fits into your broader business objectives to do a good job.
Do they have a strong track record of satisfied customers?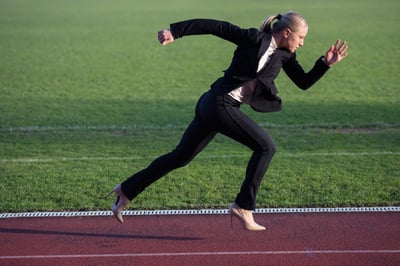 Pick an inbound marketing agency that has numerous success stories from happy clients. Most agencies have a section on their website where you can read case studies, success stories, and testimonials. If you can't find it, ask if they have some offline. If they can't provide you with something like this, proceed with caution (if at all).
Even better: See if they will put you in touch with their previous customers. There's nothing better than hearing straight from the horse's mouth that the agency did a great job building the strategy, executing it efficiently, and generating the results promised.
Can they provide a written proposal with clear value props?
Ask agencies to give you written proposal prior that lays out their service offerings, prices, and expected results. This is a great way to test their transparency. If they aren't willing to provide you with at least rudimentary documentation to educate you about their products and services - beware.
If a company doesn't have something like this prepared, it could be a sign that:
A. It is hiding something (high costs, services that aren't included, unappealing terms, etc.)
B. It provides a little bit of everything - in other words, it doesn't specialize in anything and you might end up with a strategy that's just OK with results to match
C. It is too new to the game and haven't figured out its business yet
A degree of flexibility is a great asset in a marketing partner, however, you want to pick an inbound marketing company that has already laid the ground work. You want to spend money on a partner that knows what it does well, how it does it, and what the results should look like.
Are they making unbelievable promises?
Promises to reach Page One for competitive keywords and increase organic traffic 100% within three months should be a red flag for you. Sure, you want an agency that delivers results and can provide an approximate idea of what they'll do for you based on your goals and budget.
However, they should understand that organic strategies, by nature, are somewhat unpredictable. They're one part art, one part science. The results depend on myriad factors - your willingness to take their advice, the rapidity with which the work is done, the conditions of the marketplace. Lofty promises suggest they either don't know this or are trying to sell you the dream.
Are they in a hurry?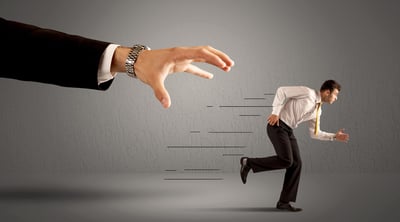 There's nothing worse than being pressured into making a big decision. Good agencies won't be in a hurry to get you to sign on the bottom line. They know that this is an important partnership and that there's a lot of money on the line - for both of you.
Just as they will be comfortable spending the time and energy getting to know you upfront, they will also understand that you are making an investment in them. They should give you time to get to know them, learn their process, and determine if it's a fit for the long haul. Most inbound agencies don't make money on short relationships, so it's in their best interest to find clients who will be happy with the results and want to stick around.
If they are applying the pressure and giving you limited-time offers, they probably aren't an inbound marketing company you're going to work with in the long term.
Do they provide value throughout the sales process?
A good agency will be helpful during the vetting process and provide value, even without a signed contract. It's an indication that they truly understand inbound strategies and the value of educating prospects throughout the sales cycle. It's also a sign that they're confident their services are worth the investment. They aren't don't see a well-informed customer as a threat to their business model. They know an educated customer is better than an uneducated one, hands down.
These days, inbound marketing agencies are a dime a dozen and it's not always obvious which are worth your investment. You need to find a partner that's trustworthy, knowledgeable, professional, and successful. Although this list is just a starting point, it should give you an idea of what questions to bring to the table as you weigh your options and find an agency that can take your inbound marketing to the next level.
To learn more about how to find and deploy the right partner for your team, check out The Business Owner's Guide to Hiring An Inbound Marketing Agency.
Bill is the CEO and Founder of InTouch Marketing. Bill drives the vision and direction of InTouch except when England's playing in a soccer tournament, because everything stops!