Everyone wants to be highly ranked on a search engine results page (SERP), but with only 10 organic spots available, most small businesses don't know how to increase search engine ranking in Google.
There are additional ways to accomplish this task which we will not delve into in this article. If you aspire to know more about how do I rank high for search engines, this article will show you the mother load of options.
What we will show you is a nifty little trick to get a blog or web page keyword, that is currently ranked on the 2nd page of Google, advanced to the 1st page.
You can watch the process of how we did in the video below.
Step 1.
You need to locate a specific keyword you are already ranking for that is on the second page of Google. Typically, the keyword would be in position 11 - 21. In order to determine this, you need to use a keyword tool like Google Analytics, Moz, SemRush or something similar. We are using Moz for this example.
Locate the keyword that you want to rank higher for.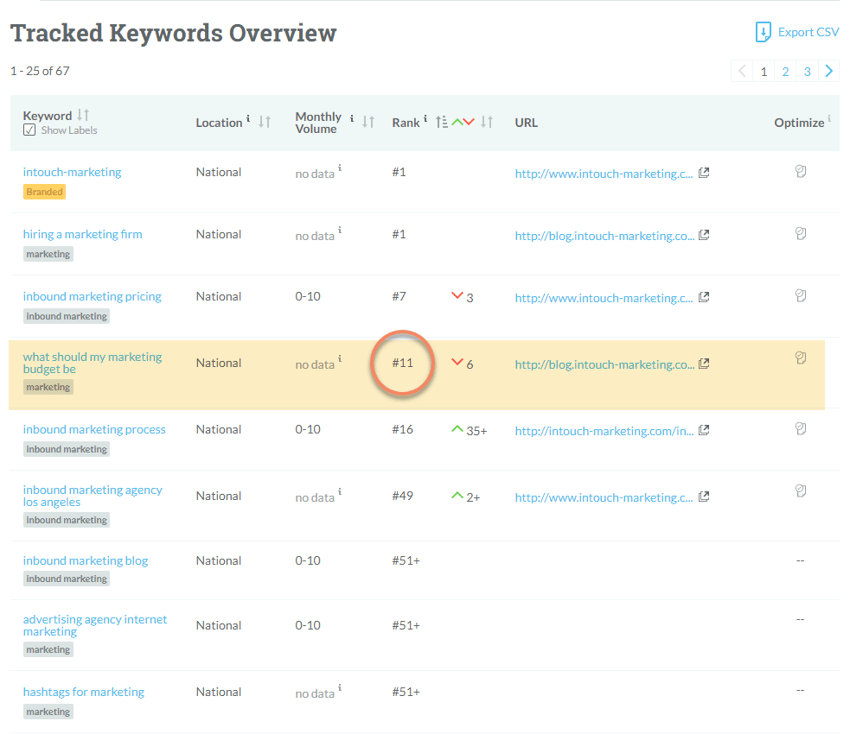 As you can see, we chose the keyword what should my marketing budget be. It is currently ranked in the 11th position, which places it at the top of the 2nd page of the Google search engine results pages. We need to move that keyword and the blog article it is associated with onto the 1st page of Google.
CAUTION - If you have keywords that are ranked in position 30+. In other words on pages 3, 4, 5, 6 or greater, this technique will not work to move those keywords to the first page. They may move them up a page or two, but not significantly so.
You need to have those keywords ranking much higher in order for this technique to work.
As we mentioned previously, review how do I rank high for search engines for a more in-depth look at how get your keywords ranked higher.
Step 2.
We are going to use another ranked blog article and keyword to help extract our targeted keyword and give it more authority by associating it with the higher ranked keyword.
The diagram above shows that we have a keyword already ranking in the number 1 position. Hiring a marketing firm is ranked #1 and could now be used to pull our lower ranked keyword up onto the first page. But How?
We need to add our lower ranked keyword to the web page or blog that is ranking higher. As you can see from the image below, we added the keyword we want to move up in a natural sentence.
Step 3.
Once the keyword has been added, you'll need to wait a few days to see if the process has achieved the results you are looking for. In our case, we waited 3 days and took a look at the results to see if we were successful.
Wow! We moved from position 11 to position 4 in just 3 days!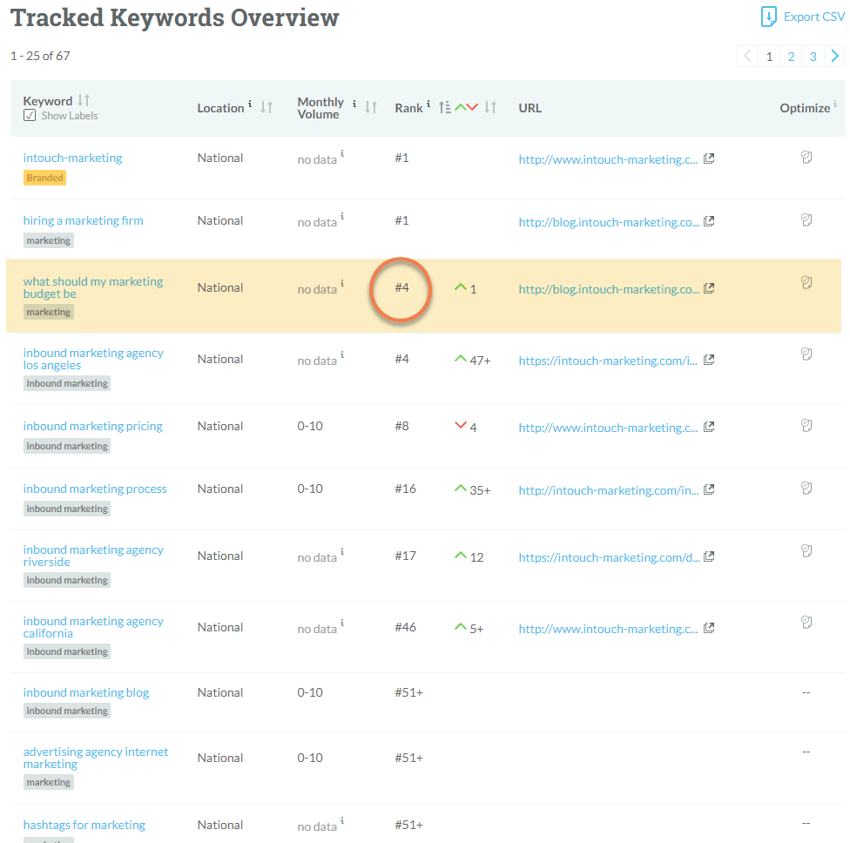 Nice! So the nifty little trick worked. Of course, it's not just a trick. It's using the power of Google and understanding how SEO works in specific situations. Here are the actual search results from a Google search. If you input the same keyword into Google right now, you will see the same result.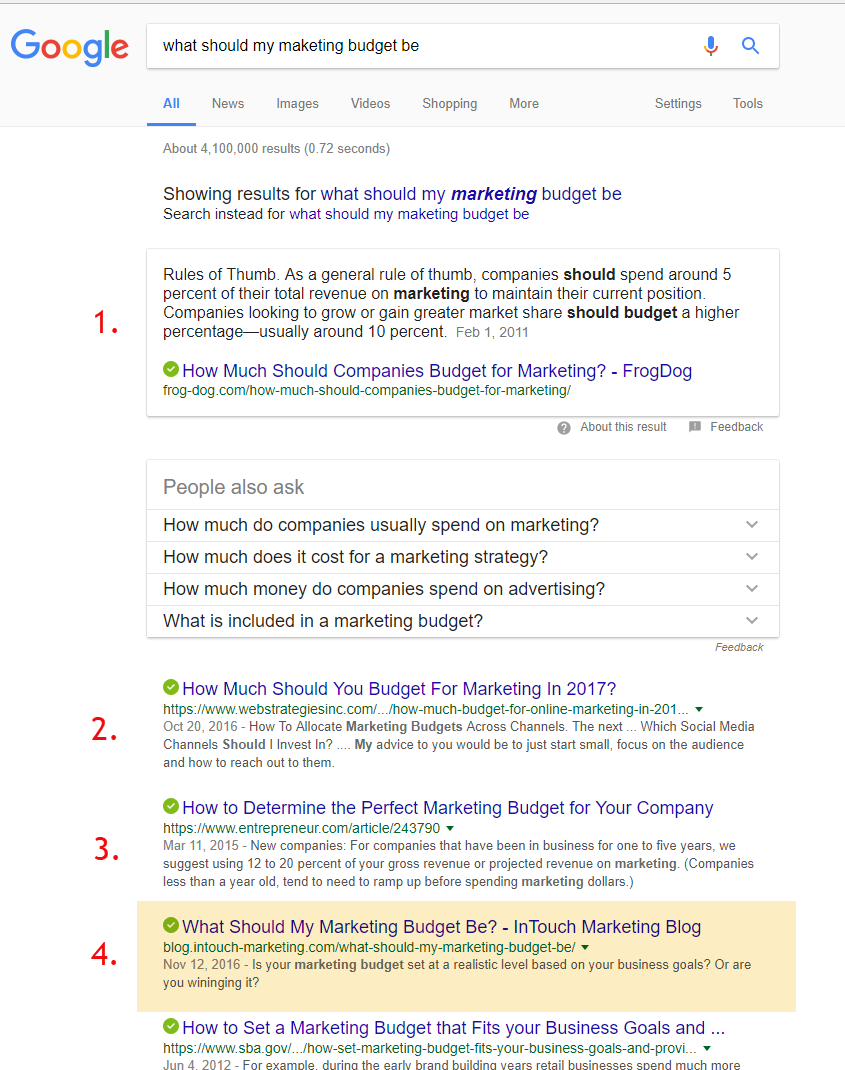 Use this little tip and you'll be able to get the results you are hoping for. Remember, this is not for all keywords! It will only work in certain situations, but it will give a great boast when those situations are right.
If you have other SEO options for moving keywords onto the first page of Google, tell the folks below.
Bill is the CEO and Founder of InTouch Marketing. Bill drives the vision and direction of InTouch except when England's playing in a soccer tournament, because everything stops!