You need to get a post out for your company blog today. And, you are struggling with what to do. Ugh!
So, like McCauley Culkin in Home Alone, you send out a primal scream and look for something... anything to do instead.
Does this sound like you?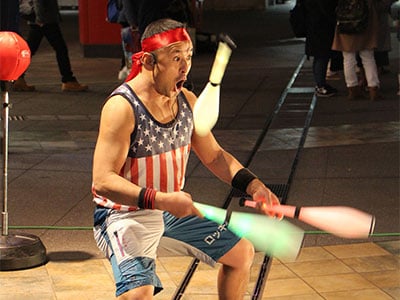 It is easy to put off this important but not urgent task by occupying your time with other more important to-dos.
Look at your emails...Check.
Have that important conversation about last night's Walking Dead episode...Check.
Learn how to juggle by watching that awesome YouTube video...Check
THE PROBLEM? It's not easy to create entertaining and educational blog posts about hazardous waste, toner cartridges, prison uniforms or a host of other difficult business topics.
Many companies begin a content marketing strategy only to abandon it after the initial excitement wears off.
Let's face it... it takes a lot of discipline and some hard work to come up with interesting and targeted material, especially if your business is by most standards considered BORING!
So Why Do It?
Because people are doing internet searches every day for a whole host of topics including searches related to your business. This means the key to capturing their attention involves blogging, creating eBooks and other relevant content that educates your visitors, entertains your prospects and nurtures them until they become satisfied customers.
No matter what business you are in, inbound marketing is here to stay and people are using search engines such as Google and Bing to find relevant information about topics related to your business. If you are not creating material because you think it is dry, you can bet that your competitors are. And they are gaining market as you read this.
Here are 3 ways to spice up your boring blog posts and help get the juices flowing, come up with some great content and avoid creating boring blog posts:
1. Do Your Investigation
It's time to put all of those hours you spent watching TV detective shows to good use. If you want to be a great content creator, you must first understand your client's pain. And, this takes time.
Use your client list, your social media feeds, and your blog to ask questions, ask some more questions, and then ask some more questions. And, do this until you truly understand what your customers are looking for and where their pain lies.
Get out the black CSI lights, if you have to, and do a thorough investigation until you truly understand what troubles them.
In fact, you should work your fingers to the bone to find out what is troubling them. Here are some questions to ask:
What do they fear?
What do they need?
What is stopping them from being successful?
What information can you give to help them?
2. Think Like a Teacher
Once you understand what their pain is, find your inner John Keating from "Dead Poets Society". Jump on the desk and teach the poor souls, who are desperately searching for an answer to a problem, what the solution is.
Every day, people are looking for information in an effort to solve problems. And, this is why you have a business. At some point, someone (It may have been you) recognized that there was a problem that needed to be solved. And you had THE solution.
Pour every ounce of your energy into helping that business or individual get past their problem, pain or fear.
By providing a solution that helps your prospects solve their problems, you build authority and trust. And, ultimately, you gain the right to earn their business.
3. Tell A Good Story
To grow your business, you must understand and solve your customer's problem. The best way to get them in the door is through a story. If you have been in business for any length of time, you have a lot of material to work with.
Somewhere along the line, a customer had an interesting problem that you were able to solve. If one person had the problem, you can bet ten had the same problem.
Share your other customers' stories! (Without mentioning their name unless they give you permission, of course!)
The content that you create should attract your customers and keep them coming back for more. The more that you use story to let your customers know that you truly understand their pain, and more importantly that you have a solution, the more they will love what you are providing and share it. After all, they probably know other people that can benefit from what you have to offer!
Investigate, teach and tell not only a good story, but their story, and you will keep them coming back for more.
Bill is the CEO and Founder of InTouch Marketing. Bill drives the vision and direction of InTouch except when England's playing in a soccer tournament, because everything stops!