Lead generation is the lifeline for a business. It must be constantly maintained in order for a business to survive.
As a process, lead generation requires many tools and a significant investment in time, money and energy. It's more than simply building a website, creating a few social media posts or sending out a few emails.
Lead generation involves creating a comprehensive plan tailored to your business and the type of customer you want to attract to your business. In today's online world, that's not so easy.
So, what are small businesses doing to generate leads? Some try to do it on their own, while others work with a marketing agency to generate leads.
But should businesses hire lead generation companies that also focus on inbound marketing practices? Below we'll delve into what these companies do to promote lead generation and whether they're right for your business.
What Do Lead Generation Companies Do?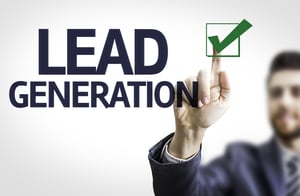 Lead generation companies focus on connecting you with your ideal customers so that you have the best chance of turning those leads into sales.
Also known as a buyer persona, your ideal customer is more than throwing out a few characteristics of who you think your average customer is. In fact, buyer personas are fictional representations of your ideal customers based on real data about customer demographics and online behavior. Buyer personas are also based on speculation about their personal histories, motivations and concerns.
To generate leads, you MUST know who your buyer persona is. It's your target audience … the type of person you're trying to market to based on well-researched demographic information.
A marketing agency, particularly one that focuses on inbound marketing techniques that establish you as an authority in your industry, will take this information and create custom lead generation techniques that should be used as part of your strategy. This plan will include specific and measurable objectives.
So, what may some of these techniques look like? There are a number of tools marketing companies use to generate leads. Some of the top techniques include:
SEO optimization
Website with high-quality content
Blogs
eBooks
Videos
Email marketing
Social media
Call-to-actions
Guest blogging
For a better understanding of what each of these techniques entail, you can read more about them in our article, Lead Generation Techniques for Online Marketing.
The best agencies will also track conversion rates and adapt strategies to your plan based on what's working and what's not. Why is this important? You can have a strategy full of ideas for attracting customers to your business, but that strategy doesn't mean anything if your website isn't generating traffic and your visitors aren't converting. In other words, it takes both quality traffic and leads to generate revenue and returns.
Is An Inbound Marketing Company The Right Fit?
Inbound marketing is a proven marketing methodology for today's digital age, especially among companies that want to improve their lead generation practices.
Inbound marketing focuses on the development of quality content that pulls people toward your company and product. This type of marketing allows the consumer to become acquainted with your company on their terms.
Why is this important? According to an Accenture study, 94% of B2B buyers conduct online research at some point in the buying process. That means most buyers will do their own online research in the early parts of the buying process BEFORE ever speaking with a company representative.
But how do you know whether inbound marketing is the right fit for your company? In general, the following criteria serves as good indicators whether inbound marketing is right for you:
The average revenue per sale or average revenue per customer per year should be at least $500.
There should be some level of education or research required for a customer to buy.
Your business is focused on building a long-term strategy, not a short-term fix.
Want to know more? Our article, What Is Inbound Marketing?, shares the four inbound marketing phases and how they apply to your company.


Is A Lead Generation Help Right For Your Business?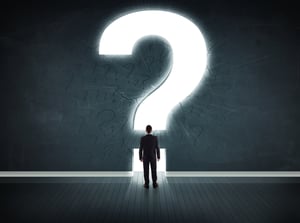 In the midst of uncertain times and changing buying practices, more and more small businesses are asking themselves, "Do I have the capacity to create a strategy that will generate leads, or should I hire an inbound marketing company?"
When determining whether hiring a lead generation company is worth the expense, ask yourself these questions.
Do I Have The Time?
Small business owners know that a lack of time is one thing they typically all have in common. Inbound marketing for the purpose of lead generation is not as easy as it looks. There are many different tools that are used to come up with a winning, customized strategy.
If you have a limited staff and attempt to implement a strategy on your own, you can be faced with a steep learning curve. You'll also have to take time away from other important elements of running your business.
Inbound marketing agencies are built with professionals who specialize in designing creative solutions based on extensive research. They produce quality work that speeds up lead generation so that your sales teams can take it from there.
Do You Have The Resources?
Implementing just one content strategy can require a host of online tools necessary to fully reap the benefits of it and understand whether that strategy is working. These tools can be costly and not practical for a small company to invest in.
A good inbound marketing agency will have access to search engine optimization (SEO) tools, creative suites for design, social media schedulers, and several other subscriptions to apps and programs that work together to implement your lead generation strategy.
Do You Have The Staff?
Along the same lines, one of the most important resources you need to implement your strategy is staff. Not only do you need employees, you need specialized employees who have the unique skill sets needed to take full advantage of inbound marketing strategies.
For example, are you prepared to hire writers, graphic artists, SEO specialists, programmers and marketing strategists to help you with your lead generation campaign?
The good news is, experienced inbound agencies have all these positions filled on their own staffs. This will save you a substantial amount of money in payroll, benefits and other employee-related costs.
Can You Afford To Make A Mistake?
Successful marketing agencies have had a lot of experience. They've run their strategies, made mistakes and learned from them. The question you should ask yourself is, "Can you afford to make a mistake and try again?"
One of the biggest benefits of working with a lead generation company is that it has already been through a lot of trial and error. In the end, this will save your company a lot of time and money in the long run.
Can You Afford It?
Make no mistake, hiring an inbound marketing agency will cost you money. As a business owner, however, you've had to decide whether to invest money based on how you believe it will pay off.
Knowing how to invest that money up front can be daunting, but consider this. Just hiring a marketing manager to oversee the marketing process on average is significantly more expensive than outsourcing this task to a marketing agency.
Remember: Not only do you have to account for base salary, you have to account for added expenses like health insurance contributions, retirement plan matches, vacation, sick days, etc. In fact, hiring an employee can be as much as 1.25 to 1.4 times the base salary.
As you consider how customers buy and interact with you is changing, there's another question you should answer: Can you afford NOT to hire an agency to help you with lead generation?
Bill is the CEO and Founder of InTouch Marketing. Bill drives the vision and direction of InTouch except when England's playing in a soccer tournament, because everything stops!