The need to become more efficient and productive at work is like searching for Jimmy Hoffa's grave. Just when you think you have it figured out, someone else comes along and tells you that you're digging in the wrong place! So, let's find out how to make cheap awesome mobile forms.
Mobile forms are becoming a very effective tool to help you become more efficient, streamline your information gathering process, especially when employees are in the field, and become more productive. They even make the process of transferring information more seamless.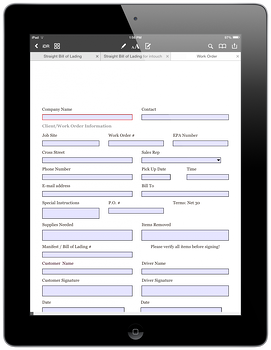 The ability to access these forms on tablets and smartphones is making the workflow process so much faster and efficient for businesses. Employees can upload information into a number of places that allows other employees to continue to process the workflow with little down time.
Mobile Form Options are Staggering
There are so many options out there for creating mobile forms, but it's difficult to find options that are relatively cheap to implement and use on a continual basis. The vast majority of mobile form creation options come in the form subscription services. Just run a Google search for mobile forms software and you'll find tons of them. Services typically range from $10 per month per user up to $49 per month per user. If you have 10 users you are looking at $100 to $490 per month just to have the service.

Subscription services have several benefits including cloud services, form creation software, signature capture and more.
But for the budget conscious business that is looking for a simple cost-effective approach that does not include monthly subscriptions but has virtually all the same capabilities that a subscription service provides, we have a pretty good solution for you.
Cheap, Effective, No Subscription Solution
We recently had a client that needed a solution for a specific business process that involved the following needs:
Ability to create mobile specific forms and make changes
Load the forms onto IPads
Users needed to be able to complete the forms easily and save them on the IPad
Pre-populated fields for faster form completion
Ability to capture a customer's signature
Capture photographs, create notes, and voice recordings on the forms
Upload and download the completed forms to and from a secure business server
Must not be a monthly subscription service
Since we knew ahead of time that a monthly subscription service was not a solution they wanted, we used two software programs to solve the problem.
First you need to create the forms. Adobe Acrobat XI Pro is a great solution for creating mobile forms as it comes pre-packaged with Adobe FormsCentral. There is a subscription option for Adobe FormsCentral, but you do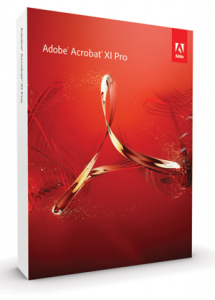 not need it for the purposes we are discussing here. If you need to email forms and have the form signed by a person, say in a Real Estate contract where the buyers need to sign a lease agreement without having to come into the real estate agents office, you will need a different service like Adobe EchoSign.
Adobe FormsCentral allows you create unlimited mobile forms quickly and save them as pdf files ready for use. The price for Adobe Acrobat XI Pro is a little pricey if you buy the full version. But if you have a student in the family, then the Teacher Student version is a lot cheaper and is still a full version.
Once you have created the forms, you need to utilize a different software program to:
Upload and download the forms onto an IPad and the company's business server
Use the forms on the IPad easily and quickly
For this purpose we used a great app for this, called PDF Expert by Readdle. Its available from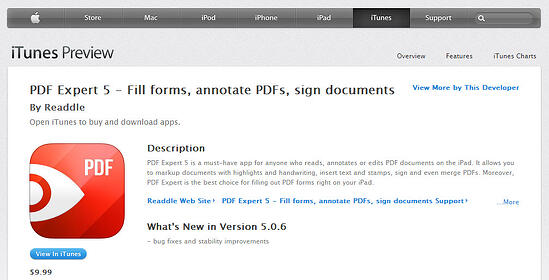 the ITunes store here. The app costs $9.99 and is used to complete the forms, as well as download and upload the forms from various locations onto the IPad.
The app allows you to connect to various sources to download and upload files like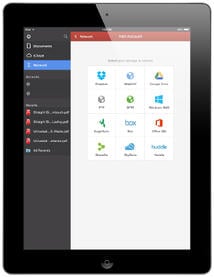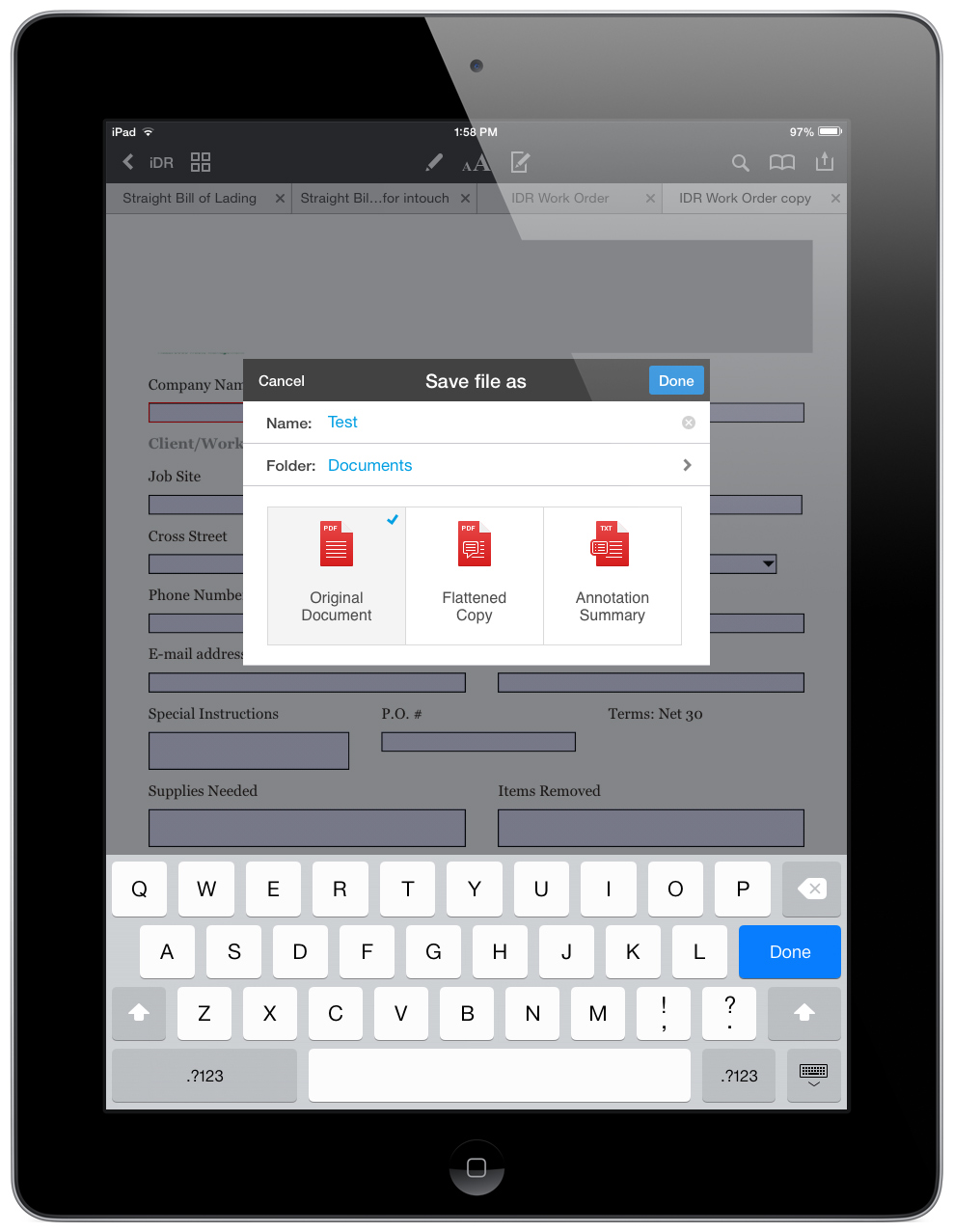 Dropbox, Google Drive, WebDev, Office 365, Sharefile, FTP & SFTP and several more. Once the mobile forms have been completed and saved, you can drag and drop them to upload, download and delete them.
Need to have a customer sign a document right there on the spot?

No problem! Just tap and hold on the screen and several options appear, including getting a signature.
Final Analysis
Before you embark on implementing mobile forms into your workflow process, do your homework. Know exactly why you want to use them, what features you will need, especially if you need to obtain customer signatures, and how you plan on delivering the completed forms; via email, ftp, Dropbox etc. Putting in the homework upfront will ellivate potentials problems down the road. You don't want to suddenly find out you need a certain feature and the solution you chose does not have it. Or worst, its an add-on feature that costs additional revenue!
With just one software program and one app you can create fantastic mobile forms and have the functionality you need without paying a lot for it, or continuing to pay a monthly subscription service forever!
Bill is the CEO and Founder of InTouch Marketing. Bill drives the vision and direction of InTouch except when England's playing in a soccer tournament, because everything stops!