If you would like to keep your mobile search engine rankings, you better make sure your site is mobile-friendly. Google has changed the game again and mobile optimized websites will get ranked above those webistes that are not mobile optimed in SERP's. (Search Engine Results Page)
Mobile Responsive - Bad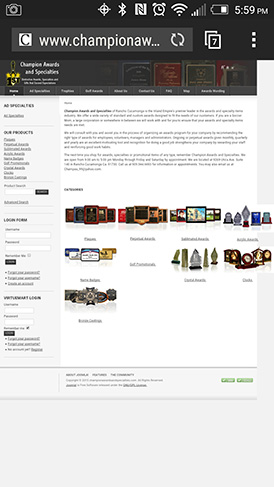 Mobile Optimized - Good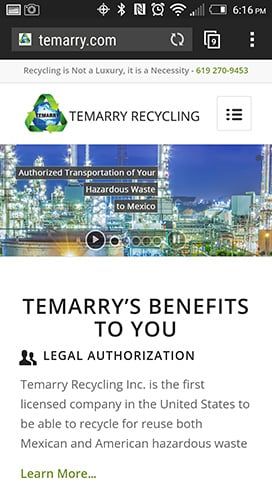 Google announced that on April 21, 2015 they're implementing a change to the mobile search algorithm. This change will favor mobile optimized sites over non-mobile-friendly ones.The new algorithm has the potential to impact the mobile search engine rankings (and traffic) of every website.
These are the top 5 items you need to know:
The impact this algorithm change can have on your search engine traffic
Why having a mobile responsive site is crucial
The difference between mobile optimized (friendly) and mobile responsive
How to know if your site is mobile-friendly
How to make your site mobile-friendly
Let's get started.
A Warning to Business Owners
About 50% of all Google searches come from mobile devices.
If your website isn't mobile-friendly, you could lose a significant amount of search engine traffic — literally overnight.
Zineb Ait Bahajji, a member of Google's Webmaster Trends team, stated this change could impact even more sites than the Panda and Penguin updates.
This expands upon the original mobile-friendly algorithm announcement, which said the change would have a "significant impact" on mobile search results.
So what should business owners be doing?
Either contact your webmaster or take a look at your Google Analytics account yourself. Make note of how much search engine traffic comes from mobile devices.
If at least 20% comes from mobile devices, this algorithm update could place a sizable dent in your traffic.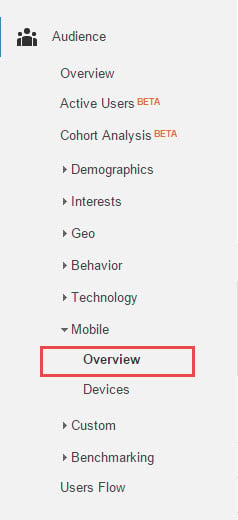 Pro Tip:
To check your mobile search engine traffic in Google Analytics, go to Audience —-> Mobile —-> Overview.
Then, click on the "Secondary dimension" drop-down menu and select "Source".
After that, look at what percentage of your traffic comes from "mobile - google".
Why Having a Mobile Optimized Site is Crucial (Not Including Your Rankings)
"When it comes to search on mobile devices, users should get the most relevant and timely results, no matter if the information lives on mobile-friendly web pages or apps" - The Google Webmasters
More and more people are using mobile devices (like smartphones and tablets) to surf the internet.
They're absorbing information, buying products, looking up companies, and doing just about everything they do on their desktop computers and/or laptops.
While a user might arrive at your site from their computer and have a normal experience, if they come to your website from their mobile device and their experience is sub-par, they might leave for a more mobile-optimized competitor.
Your mobile-repulsive site could be costing you customers and clients, let alone search engine traffic.
The mobile-friendly algorithm update is another way for Google to incorporate more user experience signals into their overall rankings. Therefore, business owners need to place more importance on the user experience of their sites as well.
The Difference Between Mobile Optimized (Friendly) and Mobile Responsive
Let's distinguish between mobile optimized (friendly) and mobile responsive.
A mobile responsive website leaves your site design as is. It resizes to fill the screen it's being displayed on, keeping certain elements (such as your navigation bar and graphics) laid out just like it is on a desktop computer.
Desktop Version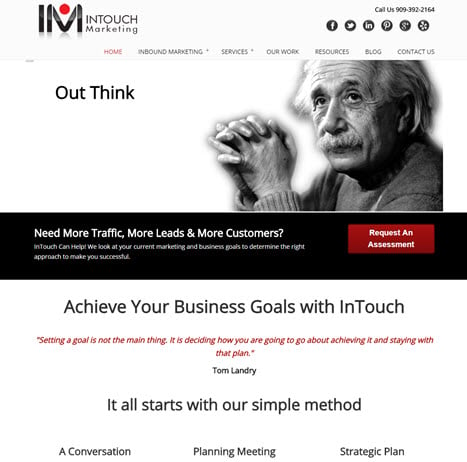 Mobile Version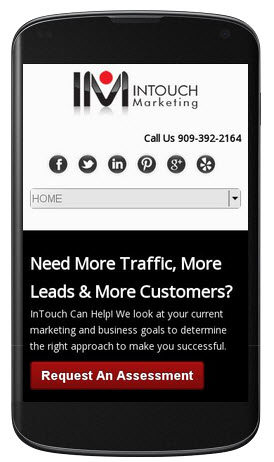 Here's the issue: This requires users to zoom in to view your text, and most links will be smaller than what's preferred. This can make it difficult to navigate your site, which reduces its usability. Think pinch to zoom.
Mobile optimized, or friendly, websites change the formatting to accommodate smaller screens.
The navigation bar will usually turn into a one-click drop-down menu, and the elements of the page will fall in line one-by-one as the user scrolls down.
This makes text easier to read and buttons/links bigger for people to click on accurately.
How Do I Know If My Site is Mobile Friendly?
While many people denounce Google's penalizations, Google tends to provide extensive resources to help people comply with their algorithms.
In this case, they put together a tool that will tell you whether your site is mobile-friendly.
Simply input your URL, and in a few minutes you will know whether your website might be impacted by the algorithm change.
Also, if you do a search using your mobile device, you will already see the label "Mobile-friendly" next to many of the search results. If you search for your website and don't see the label, you can almost guarantee your site isn't mobile-friendly.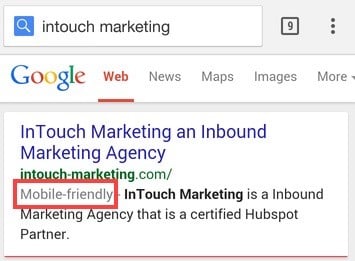 In this case, changes need to be made to the mobile optimization of your website.
How Do I Make My Site Mobile Friendly?
Making your site mobile-friendly can be a hassle.
Most business owners do not know how to do it, and they tend to run into problems while making the shift.
In most cases, you would need an entire site redesign of both the mobile and desktop versions of your website.
Here are two options to help you make your website mobile-friendly:
Follow Google's instructions in their "Getting Started"
Hire InTouch Marketing to do it for you.
The Good News
If your site is mobile-friendly, or you can make it mobile-friendly by April 21, you could see a boost in search engine rankings (mainly by taking advantage of the sites being penalized).
Here are the three main motivators to make sure your site is mobile-friendly:
Maintain your mobile search engine rankings and traffic.
Keep users on your site, meaning more sales and clients.
Get a possible boost in search engine rankings when April 21 rolls around.
A mobile-friendly site isn't just a luxury you afford your visitors anymore.
It's a necessity.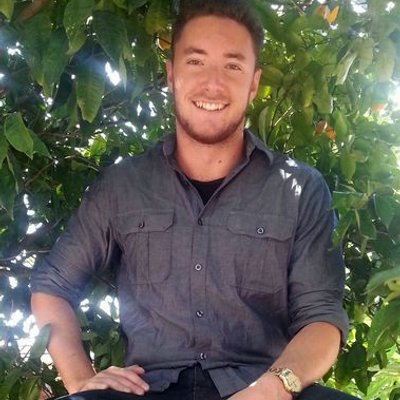 Author of The Content Marketing Guidebook | Content Marketing, SEO, Traffic