Hubspot Inbound Marketing Methodology focuses on three phases for improving a brand's performance: Attract, Engage and Delight.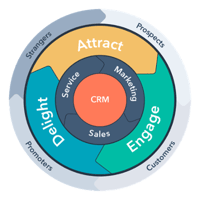 Working together, these marketing phases deliver exceptional customer service and create growth for many businesses who have invested in inbound marketing. Inbound marketing is a tested, proven methodology for doing business online, and it's quickly becoming the method companies are using to boost their sales for a reason.
For a more thorough overview of inbound marketing, visit Everything You Need To Know About Inbound Marketing. This article covers a lot more topics and how you should use them in your business.
By developing quality content that pulls people toward your company and its product, inbound marketing allows consumers to become acquainted with your company on their terms - not yours.
Why does this matter? Outbound marketing is interruptive in that it disrupts your audience with content they're not looking for and don't always want. Inbound marketing forms connections and solves problems your audience has. In other words, your prospects are far more receptive to what you have to say when they are searching for a solution, making it more likely that higher quality leads come your way.
Below we'll take a closer look at the three marketing phases of Hubspot's Inbound Marketing Methodology, and the role each of these steps play in boosting sales.
Attract
The "Attract" phase focuses on "drawing in the right people with valuable content and conversations that establish you as a trusted advisor with whom they want to engage," according to Hubspot.
In other words, it's in this phase that you are looking to attract the right traffic to your company website. In order to boost sales, you need to look for those individuals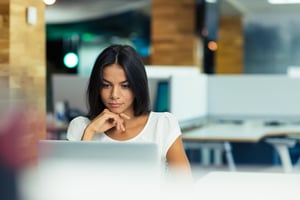 who are most likely to become leads and the most qualified prospects for your products or services.
But who are these people? Buyer personas are fictionalized representations of your ideal customers, based on real data about customer demographics and online behavior, along with speculation about their personal histories, motivations and concerns.
To boost sales, it is important to know who your buyer personas are … their challenges, pain points, goals and even common objections they have to products and services. They are the people around whom your whole business is built, and the individuals that you are targeting your marketing content to in order to grow your business.
But how do you attract your buyer personas to your site? The answer is through a cache of tools that strategically generate leads, such as:
Blogging: Blogs are among the top three media forms used in content strategies (HubSpot, 2020).
SEO: Optimizing mobile performance is the top technical SEO tactic used by marketers to improve site performance (HubSpot, 2020).
Social Media: Billions of people are on social media globally, making this an integral part of content marketing today.
Content Offers: Checklists, eBooks, video tutorials and white papers are among the many types of content that can provide value to potential customers.
Forms: Online forms should be optimized to make it as easy as possible for contacts to provide their information in exchange for content or to ask for help.
Calls-to-Action: These are buttons or links that encourage your visitors to take action, like "Download a Whitepaper" or "Request a free quote."
Because this content is designed to drive potential customers to your website, it's important to keep your site up to date and filled with helpful information. Keep in mind your website should also be mobile friendly. According to Google, 59% of shoppers surveyed say that being able to shop using a mobile device plays a role in whether they buy from a brand or retailer.
Engage/Convert And Close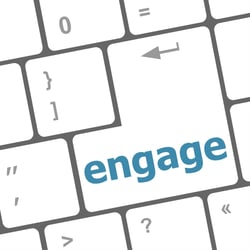 The "Engage" phase focuses on "presenting insights and solutions that align with their pain points and goals so they are more likely to buy from you," according to Hubspot.
Some inbound marketing methodology refers to this as the "Convert" stage, which is then followed by the "Close" stage.
It's during this stage that it's critical to communicate and deal with leads in a way that will make potential clients want to develop a long-term relationship with you. In the early part of this stage, you'll develop prospects into qualified leads. You'll typically just need their email address at this point, but as they move down your sales funnel, more information may be requested.
Here's where that cache of extraordinary content marketing tools come in. In order for a prospect to offer up their information willingly, they'll need value in return. These offers, tools and strategies will help you transform these leads into actual customers.
Closing tools that are valuable when engaging prospective customers include:
CRM: Customer Relationship Management (CRM) software allows your sales team to keep detailed records on your contacts and track the sales pipeline.
Email: Most customers are not ready to buy at the first contact with your company. During this stage, it's important to keep in touch during your prospects' buying journey. Email is the perfect medium to keep you front and center in your prospects' minds while providing useful, relevant content that can help build trust.
Marketing Automation: This refers to the software that exists with the goal of automating marketing actions. Many marketing departments have to automate repetitive tasks such as emails, social media and other website actions. This technology makes these tasks easier and allows your team to nurture leads that aren't ready to buy.
Delight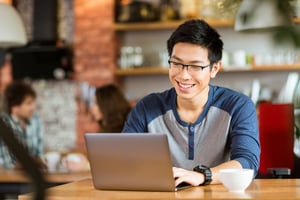 Even after a customer has made a purchase, it's critical to continue nurturing a customer so they can expect assistance at any point in time. This stage ensures that customers are happy and satisfied, setting you up for a long-term relationship.
Social media is a great way to delight customers because it provides a platform for them to ask questions and share feedback. It's important to respond to any interactions so they know you hear and care about them.
Other tools you can use to turn your satisfied customers into promoters of your business, who will then provide valuable referrals in the future, include:
Surveys: The best way to figure out what your users want is by asking them. Use feedback and surveys to ensure you're providing customers with what they want and need.
Calls-to-Action: These present different users with offers that change based on buyer persona and lifecycle stage.
Smart Text: This provides your existing customers with remarkable content tailored to their interests and challenges. It also helps them achieve their goals, as well as introduces new products and features that may be of interest to them.
A Successful Inbound Marketing Campaign
Boosting sales using an inbound marketing methodology involves a comprehensive plan tailored to your business and the type of customers you want to attract. Lead generation requires many tools and a significant investment in time.
A marketing agency that focuses on inbound marketing methodology can establish you as an authority in your industry. The best agencies will take your goals and develop lead generation techniques that will be part of a strategy designed to meet them so that you can thrive in the long-term future.
Bill is the CEO and Founder of InTouch Marketing. Bill drives the vision and direction of InTouch except when England's playing in a soccer tournament, because everything stops!