This is the decade of the empowered customer. Anything we want is just one click away at home, work, or on-the-go.
If you don't know which company has what you're looking for, all you have to do is "Google it." If you don't know which company to choose, you check out the reviews, social media profiles and website. You can discover new products you didn't even know you wanted on social media.
This is the world that the modern consumer lives in. As a business owner, however, what does that mean for you and how you generate leads? Outbound and inbound sales are two very different approaches, often with two very different results.
But which is best?
What Are Outbound Sales?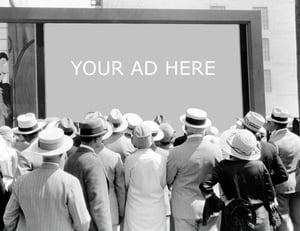 Outbound sales are traditional sales and marketing tactics. Think TV, radio, billboards and flyers. Outbound sales more loosely define their customer base, primarily according to the type of programming they consume or what street they drive down.
Even Facebook ads can fall into the outbound sales category if you're sending ads to wide swaths of Facebook users, only minimally considering if they'd be interested.
Outbound sales can help you reach your target audience. But while using this type of sales strategy, you may be annoying a lot of people who aren't likely customers. Outbound sales must be direct since ad space is limited and costly. For this reason, outbound sales methods may be perceived as pushy, hyper-commercialized and impersonal.
Outbound sales may also involve dreaded cold calling. In fact, 63% of salespeople say that cold calling is the worst part of their job. If the person calling hates it this much, what kind of success rate can you expect from a sales team? Even sales-qualified leads often turn the cold shoulder when they get a clumsy call or half-hearted email.
What Are
Inbound Sales
?
An inbound sales approach focuses on finding solutions for pain points instead of going for the hard sell. This approach understands that when you're helpful, people come to you. If you work with an inbound sales mindset, you focus on:
Solving problems and helping people:

Inbound sales

and marketing work together seamlessly to help customers find what they're looking for, which means they find you.
Learning who your ideal customers are: To do this, you create one or more buyer personas. These are compilations of real customer data that represent your ideal customers. They outline common pain points, goals and demographics, as well as delve into lifestyle, information sources and where they hang out online. You may have multiple personas, and each online message is crafted to speak with a specific persona, not a broad customer base.
Understanding the customer journey: As you learn more about your customers, you better understand their buying journeys.
Focusing on measurable results: Inbound is not waiting around for customers to see how helpful you can be. Instead, it's strategic, targeted, measurably effective at generating qualified leads and nurturing them to increase sales conversation.
How do you get these measurable results? By strategically guiding customers through four phases that lead to quality leads for your sales team:
Attract: Generate targeted traffic to your website through social media, search, influencers, etc.
Convert: Convert these visitors into leads you can nurture through higher levels of segmentation and personalization.
Close: Close leads into paying customers. Connect with leads, explore their challenges and advise them about possible solutions.
Delight: Their experience with that purchase determines if they ask for a refund, buy again, and/or share their experience with others. Don't undervalue the importance of phase four. It's easier and faster to guide new prospects through the phases when they see people being delighted.
Online content helps guide prospects through these phases. Remember, 93% of B2B purchases now begin with online research, so it's important that your online content be engaging and provides value.
What Content Leads to Sales?
Here are some telling stats:
The average B2B buyer will view 13 pieces of content before buying. When asked how they find content, participants in a study answered:
70% said your website (if they already know who you are. That's the goal, right?)
67% organic search
53% social media
41% email subscriptions
33% someone shared it with them online
Different types of content tend to fall into the four phases we discussed above:
Attract
Blog posts
Social media shareables
Videos
Visual content
FAQs
Social media contests
Influencer content
Convert
Webinars
Podcasts
Long-form content
eBooks
Email content
Close
Personalization
One to one follow up from sales
Delight
Customer surveys
Encouraging reviews
User-generated content
Troubleshooting guides
Customer loyalty programs
CTAs and Landing Pages are important for each phase as they move customers into the next phase.
How Are

Inbound Sales

Changing?
Today, we see greater alignment between inbound marketing and inbound sales. There's a better understanding of how much of the buyer's journey now takes place online through self-service content.
Inbound sales are overtaking outbound sales as a larger proportion of sales activity. Many sales departments now see themselves as guides rather than a "closing by any means salesperson."
But this does require a change in mind-set and sales buy-in. Since salespeople typically work on commission, they must see that inbound methodology works and be fully invested in becoming the best inbound sales teams they can.
Which Is Best: Outbound Or Inbound Sales?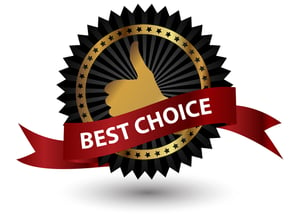 Outbound and inbound sales methods are very different, but which one is best?
It's an important question, considering 74% of companies say that getting better-qualified leads to sales is a top priority. Currently, 79% of leads that were supposed to be "qualified" don't become a sale.
Yet, according to Forrester Research, companies that exceed lead nurturing when someone expresses interest have 50% higher sales at one-third of the cost.
Inbound marketing is the most cost-effective way to nurture leads that can be closed through the inbound sales process.
It's important to note, however, that inbound lead generation may not be a good fit for every business. Generally, inbound marketing delivers the highest ROIs for you if you:
Generate average annual per customer revenues of at least $500, which could be one or multiple purchases.

Sell products or services that require some level of consideration and research to make a purchase decision. Which coffee maker, which lawnmower, which roofing company, which business insurance company? These take some time. A 24K terrier charm, a smartphone game, fast food? These are impulse buys, so outbound may make more sense.

Are thinking long-term and want to build a brand

Want a steady stream of leads that will continue to grow exponentially as you maintain inbound marketing activities
What Can an

Inbound Marketing

Agency Do For Your Sales Team?
An inbound marketing agency drives qualified leads to your sales team who are ready to buy, buy now, and often buy more. An experienced agency can:
Save you time by strategically magnetizing your brand online among your most likely customers. An agency can then nurture those leads into sales leads through automation, segmentation and relevant content.
Save resources through having the tools, systems and people in place to do all of this efficiently.
Give you access to experience. Effective marketing is harder than it looks. Skilled inbound marketing professionals learn about your customers and what works with them. They use advanced and often cost-prohibitive analytics tools to optimize everything.
Save you money. All of the above saves you money while delivering higher quality leads. Hiring your own staff specialized in web design, content creation, SEO techniques and more can get incredibly expensive, especially for small business owners.
Makes for a happier sales team. Fewer cold calls? More informed customers who are already ready to buy? Salespeople feeling like they're really helping people? Shouldn't all sales agents get to work in this kind of environment?
Bottom line: The inbound sales methodology recognizes increased consumer power to acquire information. It sees the informed consumer as positive. It is a proven way to generate more qualified leads, shorten the sales cycle and increase customer lifetime value.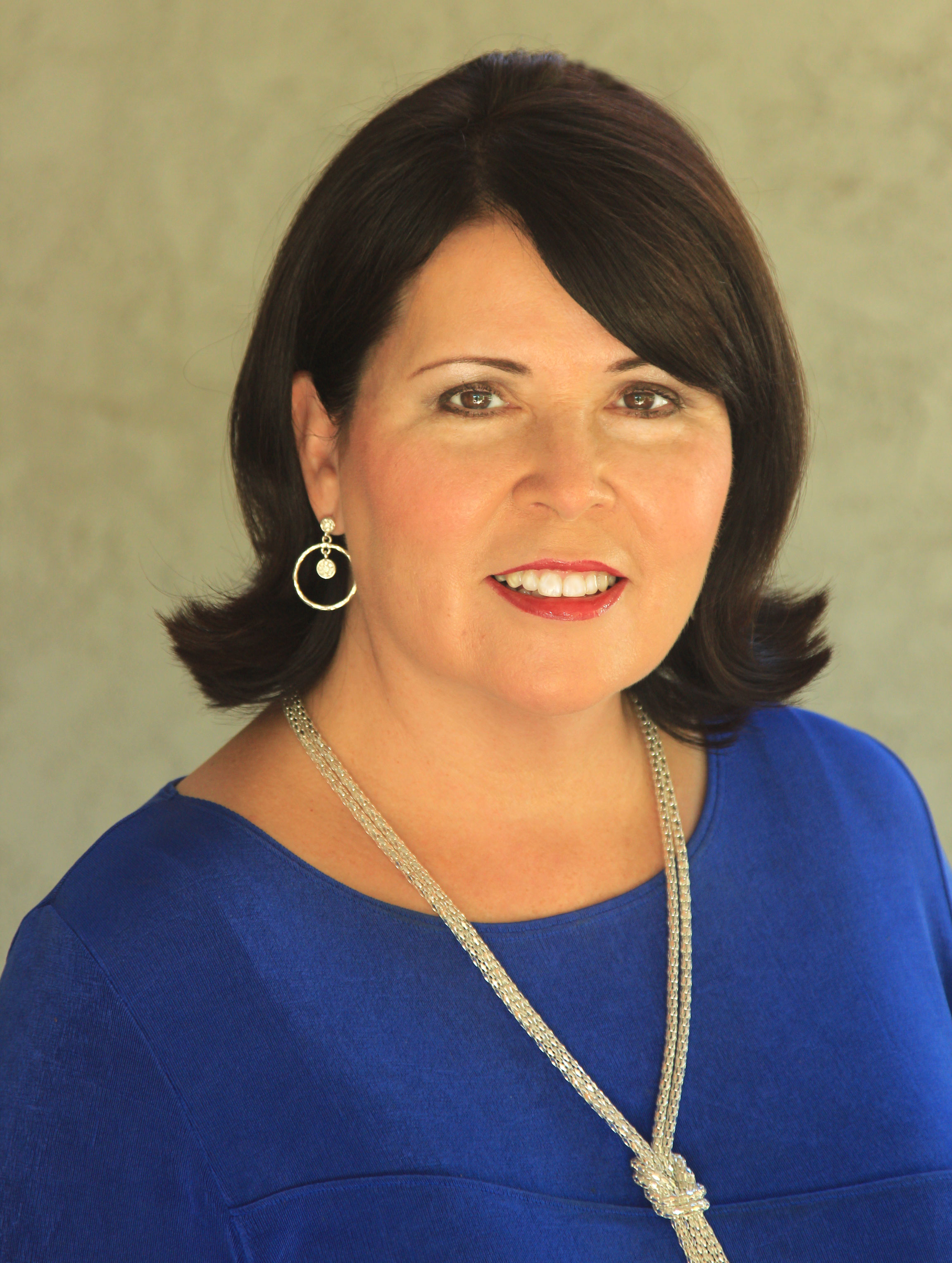 Olivia is the Co-Owner and VP of Sales for InTouch. She loves getting to know and connecting with people.