As businesses face unprecedented challenges, Facebook has announced a new platform that will make reaching potential customers a little easier.
Facebook CEO Sheryl Sandberg announced on the site recently that a new Facebook management platform, called "Facebook Business Suite," will allow small businesses to manage both their Facebook and Instagram pages using a single platform.
As any small business owner knows, time is money, and any tool that helps you save time and allows you to better evaluate your social media presence may be beneficial. Here's what you need to know about what the new Facebook Business Suite offers and how it can benefit your small business.
What Will The Facebook Business Suite Offer?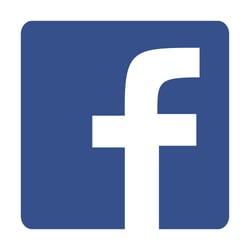 There are several apps available to help business owners manage social media accounts, from Hootsuite to Pages Manager and Buffer.
But what does the new Facebook Business Suite offer? This tool offers similar services as other social media management tools, although it does include additional benefits:
The ability to post to both Facebook and Instagram at the same time

Users can receive messages, notifications and alerts all in the same place

An inbox feature that organizes incoming messages and comments from both platforms

An analytics tab that provides a full overview
The ability to receive messages, notifications and alerts all in one location can be especially beneficial for small business owners, since it allows them to respond to each in a more efficient manner.
The analytics tab also provides a full overview of how your Instagram and Facebook pages are performing … all in one glance. Analytics are important with any social media channel since they give you a snapshot of which posts are performing well and whether you are reaching your targeted audience.
In Sandberg's announcement, she also noted that while the Facebook Business Suite focuses on small businesses initially, the company is also working on a main interface for businesses of all sizes who use Facebook, Messenger, Instagram and WhatsApp.
Why Is A Tool Like This Valuable?
Any tool that allows you to analyze the social media component of your marketing plan can be beneficial for your small business … not to mention the valuable time a tool like this saves by allowing you to organize how you use social media.
With social media channels like Facebook and Instagram, it's critical to keep one thing in mind. Having a Facebook or Instagram page is one thing. Utilizing it effectively is another.
The analytics portion of this all-in-one business tool can be especially helpful in examining the performance of your pages. That performance is often based on a number of factors, such as:
The quality of content
Whether the channel is right for your customer base
When your posts are published
Engagement opportunities you offer
What type of content you post (photos, videos, article links, etc.)
Brand consistency
The Facebook Business Suite offers small business owners another opportunity to analyze this information in a simplified format while at the same time offering time-saving solutions such as the ability to post on both channels at the same time and receiving all your notifications in the same place.
Our article, Social Media Best Practices For Small Businesses, explores tips to keep in mind so that you can more effectively use Facebook, Instagram and other social media challenges to ignite your lead generation and reach your customer base.
Do I Need Facebook Or Instagram?
If you don't yet have Facebook or Instagram, you may be thinking this new development doesn't impact you. However, this couldn't be further from the truth. Here's why.
More than 60% of businesses say generating traffic and leads is their company's top marketing challenge. Today, as small businesses struggle to find new ways to reach customers online as fewer are visiting stores in-person, it's critical to find tools that can help drive customers to your business.
Facebook and Instagram are effective tools that help you promote your product or service to a targeted audience using valuable content.
On Facebook alone, there are nearly 1.5 billion daily active users, and 74% of users say they use the social media platform to find content. Of all the social channels, Instagram has the second-highest ROI among marketers.
If you aren't using either one of these channels, you may be missing out on an opportunity to reach potential customers.
Remember: Social media is not about getting "likes." It's about building and nurturing prospective customers and leading them to your website or landing page with quality, relevant content.
As social media companies continue to develop tools for those who use their platforms, if you aren't already using social media as part of your marketing plan, you're behind in the game.
Consider this: There are more than 80 million small businesses using Facebook's free business tools.
If building your brand is a goal, it's critical to embrace the power of social media and the continual evolution of tools like Facebook Business Suite that social media companies are developing.
A good social media strategy can help you build your brand, and the best strategies will take advantage of new tools that help you create leads, be more efficient and provide measurable results.
Bill is the CEO and Founder of InTouch Marketing. Bill drives the vision and direction of InTouch except when England's playing in a soccer tournament, because everything stops!