There are a few things in life that are certain……….. death, taxes and a Facebook algorithm change. Earlier this month the social media giant announced that they would be changing their news feed algorithm to prioritize content from "friends, family and groups."
From Facebook CEO Mark Zuckerberg,
"As we roll this out," Zuckerberg wrote, "You'll see less public content like posts from businesses, brands, and media. And the public content you see more will be held to the same standard—it should encourage meaningful interactions between people."
You can read his entire message here.
This announcement has led to the usual hand wringing, cursing and general uproar that come with changes that impact organic reach on the network.
But fear not, we have suffered through these changes before, and will inevitably deal with them again.
Let's take a look at how this might impact your small business and how you can adapt to what is likely to happen going forward.
The Impact of the Facebook Algorithm Change
Zuckerberg was pretty clear on the direction Facebook is heading. "........we're making a major change to how we build Facebook. I'm changing the goal I give our product teams from focusing on helping you find relevant content to helping you have more meaningful social interactions."

"We started making changes in this direction last year, but it will take months for this new focus to make its way through all our products. The first changes you'll see will be in News Feed, where you can expect to see more from your friends, family and groups."
In his announcement, he wrote that "Pages making posts that people generally don't react to or comment on could see the biggest decreases in distribution. Pages whose posts prompt conversations between friends will see less of an effect."
My interpretation of these changes: If you're a business and create crappy content that nobody cares about, and more importantly nobody interacts with……….we're not going to show it to anyone.


How Should Your Small Business Respond To The Algorithm Change?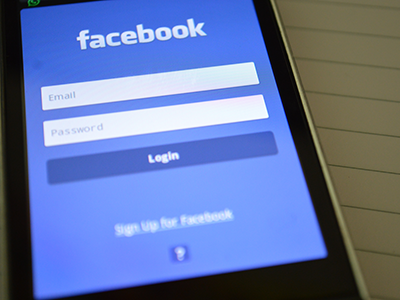 While it is currently unclear exactly what the impact of the news feed changes will mean for Facebook marketing going forward, there are certainly ways for businesses on Facebook to work with the new algorithm and continue reaching their customers through "meaningful interactions."

It's important to focus on engagement and quality content that sparks comments. Brands should develop quality content focused on sparking conversations between users. Relevant questions in your posts, and timely topics which users will likely have an opinion on are keys to driving conversation..
Social media guru and Facebook Expert Mari Smith recommends the following strategies going forward (Source: Adweek)
Pages and page administrators should, according to Smith:
Encourage fans and followers to add their pages to

Facebook's see first feature

.

Use Facebook Live more often: Facebook said Live videos are totaling six times the interactions of non-Live videos.

Use groups more often. Facebook is really building out groups. It's almost building a new News Feed, a separate Facebook—[are] groups the next Facebook?

Local small businesses should take steps to be included in the

Facebook Local

application.
As we start 2018 it will be important for companies to perform a social media audit to determine what is working with their Facebook marketing strategies. Digging into your Facebook Insights data to determine what is resonating with your audience will also become important.
There are also some things not to do. One warning from Facebook back in December that should be heeded …...Don't fall into the "engagement-bait" trap.
Engagement-bait posts are simple posts that ask your audience to "COMMENT" on a post if you like Golden Retrievers!!" or some such nonsense. Facebook identifies those posts as "spammy," and as of December 2017, the algorithm demotes those types of posts. Make sure that you are not that company that still engages in this type of tactic.
Final Note
Most large brands have treated Facebook as a pay-to-play platform since the last few algorithm changes decreased organic reach. Small businesses still have a tremendous opportunity to harness Facebook's relatively low cost per thousand (CPM) advertising rate and tremendous targeting power.
Facebook said that the algorithm changes won't affect paid posts, although rates may eventually increase. The power of Facebook's targeting capabilities is undeniable, which makes it still a great place to reach your ideal customers.
With this latest update, however, it's important now more than ever to create more meaningful content over the long run. There's no way around it!
Samantha, an Inbound and HubSpot Certified Marketer is the Social Media Director for InTouch Marketing.