Twenty eight days after the ball dropped into 2014, news leaders CNN and Time Magazine dropped a ball of their own—a wrecking ball a group of Princeton researchers sent swinging toward Facebook's future. A survey conducted by the students that was later picked up by a variety of media providers foreshadowed that the social networking giant would lose 80% of its users in the next three years. Although the survey's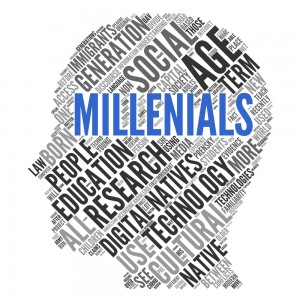 results were heavily dismissed, their predictions were not completely unfounded.The fact of the matter is that Facebook's popularity is dropping. This decline cannot be seen all across the board, but among Millennials, the up and coming check books of the economy, it has become significant enough to warrant hesitation. And so, the question arises: is Facebook still worth your marketing budget dollars?
Facebook is Looking a Little Wrinkled Around the Edges
A set of data published by iStrategyLabs shows that Facebook has lost:
25% of its users from the age of 13 to 17
8% of those 18 to24
59% of its original lifeblood—college students
59% of its high school users
So, with all these substantial losses, how is Facebook still growing overall? By growing old. Ten years after going public in 2004, it seems the faces of Facebook are beginning to take on some wrinkles.
In the same study cited above, the 55-and-older category of users has displayed an astounding 80% growth, increasing from approximately 15.5 million to 80 million in only three years. Don't get me wrong, the older crowd should have the same right, the same access to the benefits of social networking hubs; however, how does their increased presence affect the Millennial view of Facebook?
The Social Network Has Lost Its "Cool"
With grandmas and moms putting down their knitting needles and cleaning products to update their statuses and check their news feeds, it should not be a surprise that this increase in watchful eyes has greatly deterred Millennials from doing the same.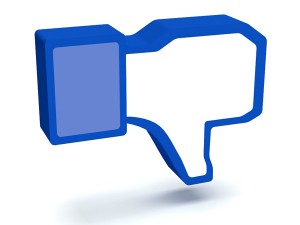 After all, how many embarrassing baby photos can a teen or twenty-something take? How many awkward conversations about the length of that dress you wore out last week or, better yet, that girl you took out last week? Don't get me wrong, with age comes wisdom; however, us Millennials have reached the age at which we want to acquire that wisdom on our own terms, through our own experiences.
And so as parentals and their parentals skim our profiles,
Gen-Y has come to develop what can only be described as the Facebook filter
. The pages we once adorned with the innermost details of our private lives—slanderous statuses about annoying colleagues at work, sweet sentiments about "the one", crazy weekend pictures, hour-by-hour check-ins publicizing our every location—are now quite dry, featuring only what we want this new audience to see.
So, maybe we begin to think twice about that post today, and the one tomorrow as well, and then you see the origin of the statistic that only 10% of Facebook users update their own statuses daily, 25% saying they never do

. As marketers, you must ask yourselves: if Millennials—the soon-to-be leading consumer base—are not on Facebook, where are they?
Social Media Engagements More Attractive than Facebook to Millennials
The numbers don't lie. Facebook has one billion users, more than any other social network; however, are those users actively engaging with the site or, more importantly, your paid ads on its pages? 80% of social networkers have a Facebook account, but that account is in addition to the multitude of others that Millennials seem to be flocking to.Filtering one's Facebook posts leaves much to be desired and Gen-Y is seeking that satisfaction elsewhere.

Such a search has spawned significant growth for sites such as Twitter, Instagram, Tumblr, Google+, and Pinterest.

What makes these alternates so attractive? As I mentioned in a previous article,

Gen-Y values accessibility

. We are attracted to ease—ease of use, ease of acquisition, ease of experience. In this age of on-the-go communication, if Millennials are on Facebook, they are accessing it via the Facebook mobile app—an application considered too complex, too time-consuming in comparison to its competitors.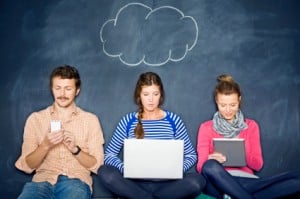 The problem: too many options translating into too much information.

Assess the opposition:
Twitter - a site hosting pictures and statuses, but with a character limit
Instagram - a network strictly for the sharing of single photos or videos
Tumblr - another source of single pictures, animated gif's, videos, and short posts
The list goes on!
The concept is simple, when Facebook became too burdensome, these sites offered one or two of the same features in smaller, more concise bundles.Combine Twitter, Instagram, and the others together on a single platform and you would have Facebook; however, Millennials would rather manage separate accounts on multiple sites because social media, for them, is more easily digested in bite size pieces, preferably served up away from judgmental eyes.
Is Facebook Still Worth Your Marketing Dollars?
With Gen-Y splitting its time across a variety of networks, Facebook has fallen into a state of disregard. As of October 2013, Twitter dethroned Facebook as the site most important to teens and if Millennials no longer care about Facebook, you can bet your marketing dollar they don't care about the ads you've been paying Zuckerberg for either.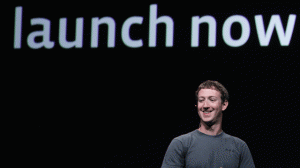 That being said, more than 1 million companies are still buying FB ads. Why? The answer is quite simple: it's what they have been told to do. Facebook is the big kid on the block when it comes to social media sites and, therefore, it appears to the untrained eye to be THE perfect marketing platform for ALL brands and products.
Unfortunately, as new research illustrates, Gen-Y is spending less time within Facebook's bounds. For brands whose ideal customers are those of the coveted Millennial demographic,
it's time you fold up that security blanket, and seek advertising options on other avenues—avenues where your Millennial targeted consumer base is actually active.
The Facebook and millennials courtship is dwindling. Sure, it's easier to pay the big guy, but that big guy doesn't always translate over into a big return on your marketing investment.
In short, if Millennials are spending less time on Facebook, it may be the right time to look at your alternatives.
BE BRAVE! Have the courage to enter into a new realm of social media where a pound key or a number sign is the beginning of a hashtag, where thumbs-up have been replaced by hearts and stars, where characters are counted to free users from those infamous multi-page posts, where statuses have become tweets, where all the aspects of Facebook that initially drew in Gen-Y have been divided into smaller packages and tied off with a bow of increased accessibility.
Once there, you may even run into someone from your Facebook days, a familiar Millennial or two…or over 3 million.