Facebook can be a very effective tool in marketing your business and driving customers to your website. However, in order for this to happen, you first have to build an audience on your page and engage them with high-quality, fresh content.
When potential customers "Like" your page, they have expressed interest in knowing how you can fulfill a service they need or want. Once you get those "Likes," you can then drive inbound traffic to your website through engaging content, turn traffic into leads, and, finally, nurture these leads into long-lasting customer relationships.
However, it's critical to keep in mind that the quality of your "Likes" is much more important than the quantity. It's easy to buy 2,000 Likes for $200 these days, but if none of these "Likes" turns into leads, what good would that do? While your goal is to get more Facebook "Likes" on both your page and posts, make sure you focus on the quality of these "Likes" as well.
Here are 7 simple ways you can get more Facebook Likes on your page that will get you on the path to converting leads into long-term client relationships.
1. Invite Existing Contacts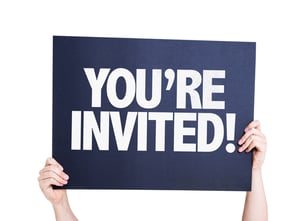 Globally, there are more than 2.38 billion monthly active users on Facebook. Chances are, you have existing customers and even friends, family and employees who aren't yet "fans" of your Facebook page.
Reach out to these potential "Likes" - in person, over email or through marketing materials - and ask them to Like your page. If they're more than willing, you can even go one step further and ask them to leave a positive review. Just be careful that you don't over-promote your page to someone who may not be interested so that you don't harm your customer relationship.
You can also reach out to existing connections on Facebook if you have their email addresses. To do this:
Open the "build audience" menu
Click on the option to "invite email contacts"
From there, upload a list of emails
Facebook will then make it more likely that your page appears on features like "Recommended Pages" to any user who registered their pages using an email on the list you uploaded.
2. Be Active, But Within Reason
It may be common sense that if your business has a Facebook page, you should create posts for it. But how active you should be can influence the number of Likes your page generates. However, there is a great debate among experts and non-experts alike on a recommended frequency for publishing on social media.
According to data, you should strive to post on Facebook one time per day. In fact, according to another study, for businesses that have fewer than 10,000 followers, the more often they posted to Facebook, the fewer clicks per post were received. Here's where quality comes into play: Spend more time crafting high-quality posts than overwhelming customers with a high quantity of posts.
Why does this matter? The higher quality of post, the more likely it will be to get Likes, comments and shares. This means a post is more likely to be shared in local community pages and more likely to appear in the news feeds of your followers' friends. This substantially increases the exposure and reach of your business.
Just keep in mind when creating the posts, "Would I find this interesting?"
3. Use Facebook Ads
Using Facebook Ads is a great way to expand your reach. Facebook Ads allows you to promote your product or service, while targeting a specific audience you want to reach.
When setting up an ad, you can choose target audiences based on a variety of factors, including location, demographics, web activity interests and more. Facebook Ads work well in attracting users who don't necessarily know you exist yet because it creates awareness about your business by connecting you with people the network believes would match your customer or client profile.
You can also "boost" Facebook posts, which allows you to cast a wider net, or be seen by a wider audience, for a specific post.
Once an ad is published, you can follow its analytics, which allows you to better understand the effectiveness of the ad.
4. Engage Users With Interactions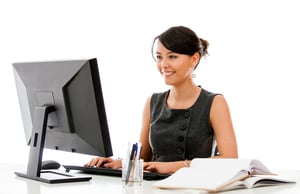 One way to get more post likes and page likes is to engage with users. You can easily do this through interactive content.
In fact, a Content Marketing Institute poll found that 81% of marketers said interactive content is better than static content when it comes to grabbing readers' attention.
Asking questions in your posts is one of the easiest ways to engage Facebook users. Focus on questions that would be of interest to your target audience, and don't forget to use images with your questions (or with any posts, in general). Posts with images receive 2.3 times more engagement.
Contests are another great way to expand your reach, since many users share contest opportunities with their friends. Under Facebook's contest rules, you can simply encourage someone to Like a post as a way to enter the contest. And, if you boost the post, the contest will show up on more users' pages.
5. Utilize Your Page To Its Fullest
First impressions are critical. That's why using your profile and cover photos to create an accurate and eye-catching first impression of your business is so important.
If a potential customer is searching for you on Facebook, or is simply doing a general search for the type of service you offer, you'll want to make sure your profile pictures and name captures the essence of your business.
In general, here are a few tips to follow:
Use your logo as the profile photo. This allows users to quickly identify you.
Save creativity for the cover photo, and use a compelling image, such as a great-looking product you sell or a photo of your friendly team.
Use all elements in the About section. This section gives you a forum to provide details about your business, which can be helpful for users scanning pages looking for specific information.
Use important keywords. When someone is using a search engine, using keywords will help you appear in searches outside Facebook.
Complete an entire profile. Whether it's the contact information, a paragraph about your history or any other information you can provide, creating a well-rounded, complete page makes your profile more credible, and gives you an advantage in Facebook algorithm.
6. Pin Your Posts
One of the easiest ways to boost Likes is to simply pin a popular post to the top of your page. Showcasing your best-performing content in a highly visible location is also a great way to continue the success of the post.
This feature ensures a post always stays at the top of your page, rather than get shoved further down your timeline and ultimately off the page as you continue to post.
If it's a popular post, it will get even more popular as you boost the likelihood of it getting seen and shared by placing it at the top of your page. You also can change your pinned post to keep the top of your page fresh.
7. Cross Promote
Many people have more than one social media page. In fact, every day, 500 million use Instagram, and 190 million use Snapchat. There are also nearly 369 million monthly active Twitter users.
Cross promoting your Facebook content on these pages can be an effective way to draw people to your Facebook page, and get them to Like your content.
You can even cross promote on sites like LinkedIn, Flickr and YouTube. Just be sure you don't spam other audiences you've worked hard to develop. Cross-promote sparingly, but do so with your best content.
Final Thoughts
These 7 simple ways will help you get more Facebook Likes on your page and on your page's posts, ultimately creating a path for you to build long-lasting relationships and communication with your clients and potential clients.
One final tip to keep in mind: Have fun, and have fun with your page. If your audience gets bored with the content you share, they'll get bored with your business. Engagement is the key, as is posting interesting, diverse and fresh content.
Need more ideas on how to increase your social media presence? Here are 5 Ways To Use Social Media To Ignite Your Lead Generation.
Bill is the CEO and Founder of InTouch Marketing. Bill drives the vision and direction of InTouch except when England's playing in a soccer tournament, because everything stops!