"The definition of insanity," as coined by Albert Einstein is "doing the same thing over and over again and expecting different results."
To help you avoid going insane this year trying to figure out why your Facebook posts or Twitter outreach is not leading to better results, we're taking fresh look at social media marketing strategies to find ways to improve results in 2017.
Here are 5 mistakes to avoid with social media to help you improve your results.
Mistake #1 – Not Having a Social Media Presence
It's VERY hard to believe in January, 2017, but some businesses are still slow to embrace social media for marketing and brand-building purposes.
Many small business owners desperately cling to "Old School" marketing methods without considering just how influential and far-reaching social media has become for consumers in B2C and B2B purchasing.
Here are social stats from Hubspot's State of Inbound 2016 to consider:
73% of people say they use Facebook for professional purposes.
Consumers want to see more social media posts, news articles, and videos from marketers in the future.
45% of people watch more than an hour of Facebook or YouTube videos a week.
In the past two years content consumption has increased 57% on Facebook, 27% on Twitter and 21% on LinkedIn.
What does all this mean?
Social media is prevalent and influential in buyer's research and purchasing decisions, and it is no longer optional for businesses to have a social media presence. Companies must be on social media channels.
If you are still skeptical, check out "6 Reasons Why Small Businesses Don't Use Social Media." You just may change your mind.
Mistake #2 – Thinking It's All About the Followers
Follower count is one of those highly touted social media metrics that gets thrown around by SOME social media managers as a KEY INDICATOR of quality of the job that they are doing. Let's face it, a large following is good for the ego and gives us belief that something is happening.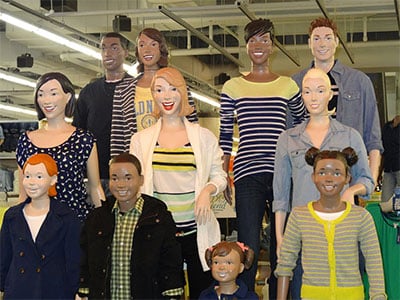 Back in the olden days of social media (the early 2000's), the predominant thinking was more followers = more success. However, as the industry has grown up, and a profession (social media management) was born, the thinking has changed.
Followers are great, but don't fall into the trap of using followers as THE primary metric for success.
Why?
Social media users have become very good at tuning out the noise, making it harder to make an impact with social media campaigns.
It's far more important, and hard work by the way to try and BUILD a community around your business or brand instead of collecting followers.
Social media guru, Gary Vaynerchuk puts it best.
"I can't say numbers don't matter, but the value everyone places on these numbers needs to be reconsidered. There is just too much emphasis on the width of engagement—how many potential connections they make—rather than the depth of those interactions which, in my eyes, is far more important." (Source: Numbers Don't Matter, Influence Does)
Final Note: Don't buy followers
It's an inexpensive and unscrupulous tactic. Most of the followers that you buy will be fake, and even if the accounts are real, they will have ZERO INTEREST in your company or brand.
Mistake #3 – Joining Every Social Media Network
Your friend at the neighborhood cocktail party was telling you how much success his business was having with their social media marketing campaigns.
You're convinced that this is the way to go, and you're ready to join them all.
Not so fast!!
First of all, you're not in the business of social media management. There is a learning curve.
Secondly, trying to be active on social media networks is very difficult. Not only will you be stretched for time and content but many networks won't resonate with your buyer personas.
Don't know what those are?
This article will give you an understanding of what they are, why they are important and the keys to finding your ideal buyer persona for your business.
The key takeaway, spend some time figuring out where YOUR PEOPLE hang out online BEFORE you jump on every network, and then select the RIGHT place to invest your time and energy.
Mistake #4 – Thinking That Social Media Marketing is Free
Establishing a presence on a social media network is a low barrier to entry marketing activity. You can set up a Facebook or Twitter account for your business in a matter of minutes and be off and running.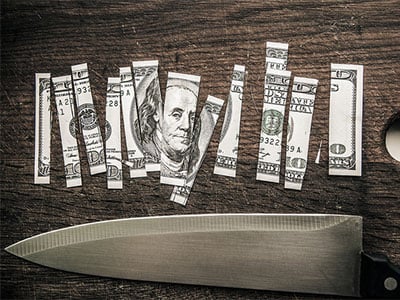 Driving results?
That's an entirely different matter.
A 2015 survey of 540 small business owners by Manta revealed some interesting data. Of those surveyed 59% reported that they received NO ROI from their social media efforts.
47% reported that they spent less than $100 on social media efforts and an additional 40% reported a spend of between $100 and $1,000 for the year.
Correlation?
You do the math.
With significant algorithm changes at the social media networks that limit organic reach, the industry has matured and become pay to play.
You'll not only have to put in TIME but MONEY to see results.
Is it worth it?
Yes, consumers and B2B decision makers use social media in purchasing decisions at growing rates, so it is no longer optional.
Mistake #5 – Not Using the Free Analytics Tools
Many people fail to realize how their social media programs are doing, because they don't know how to measure results using their channel analytics.
What are channel analytics?
Every social media channel, whether it's Facebook, LinkedIn or Twitter, etc. offers tools to track different engagement metrics with your audience
These tools can shed light on metrics that can provide insight on how to improve social media campaign results.
Here are a few examples of how analytics tools can help you with your social media marketing.
Analyze followers -

You can use the information you learn about your followers to make your business more customer friendly.

Analyze the reach and results of your posts -

It's crucial to be aware of the impact that all of your posts are having. Which posts are being shared or liked most frequently? Which are leading readers to your landing page or website?

Identify influencers -

Influencers aren't necessarily famous, but they are contacts who create a disproportionate amount of activity around your content. You probably want to know who is most active in sharing, liking or commenting on your posts.

Compare platforms -

Analytics can help you identify which platforms work best for you. This allows you to focus your efforts on sites that work for you scale back your efforts on sites where your brand doesn't resonate.

Save time -

As you observe what kind of content works best for you, it's possible to stop wasting time on less effective content.

Improve your ROI -

You can track how many leads your social media efforts are bringing in and how many of the leads turn into customers.
Hopefully this list will help you to keep your sanity in 2017. If you have any additional tips or suggestions, please leave a comment to let us all know how to be better this year.
Image Credit: Photo by Tax Credits | CC BY
David, a HubSpot Certified Inbound Marketer is the Chief Content Creator for InTouch Marketing and its clients.