If you oversee the marketing for a business, whether as the business owner or a marketing professional, chances are that you may have heard of HubSpot. Even if you haven't, doing a simple Google search for "marketing your business" will yield HubSpot as a site you should check out.
What is HubSpot? HubSpot is a full platform of marketing, sales, content management, customer service and operations software that helps businesses grow. This software, which is designed based on an inbound marketing methodology, helps businesses create compelling content and get that content in front of the right people.
HubSpot's goal is to provide the tools for businesses to convert website visitors into leads, convert leads into customers, and then retain those customers.
Below we'll go a little deeper into what inbound marketing is and the different Hubspot platforms that are available to help businesses generate more leads and ultimately convert those leads into sales.
HubSpot Inbound Marketing Methodology
If it's difficult to remember life before email, YouTube and your favorite podcast, you're not alone. Gone are the days where MTV reigned supreme for videos and your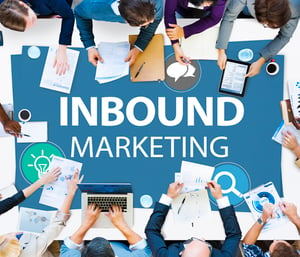 mailbox was the gateway for your product to reach the homes of potential customers.
Now, email marketing, analytics, social media and blogs are just a few of the tools used to reach qualified leads. While it may seem as though the type of marketing that takes advantage of these effective tools has been around for a lifetime, the concept of inbound marketing didn't come about until 2005.
HubSpot's co-founder and CEO, Brian Halligan, coined the term, "inbound marketing." Although for several years afterward the term floated around the marketing and online communities, it wasn't until 2012 when inbound marketing started to take the marketing community by storm.
Inbound marketing is a tested, proven methodology for doing business online. And, it's quickly becoming the method companies are using to boost their sales, because it develops quality content that pulls people toward their company and its product. In other words, inbound marketing allows consumers to become acquainted with your company on their terms - not yours.
This matters today because outbound marketing (think cold calling or mailers) disrupts your audience with content they're not looking for and don't always want. By forming connections and solving problems your audience has, inbound marketing brings far more receptive prospects your way when they're searching for a solution … making it more likely that higher quality leads come to you.
The HubSpot Flywheel
There are three phases of HubSpot's inbound marketing methodology: Attract, Engage and Delight. These three phases are known as "The HubSpot Flywheel" and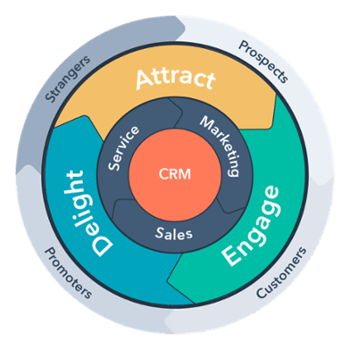 explain the momentum you gain when you align your business around delivering a remarkable customer experience.
Invented by James Watt, the Flywheel uses the momentum of happy customers to drive referrals and repeat sales. In other words, your business keeps spinning.
Here's how it works: The "Attract" phase focuses on "drawing in the right people with valuable content and conversations that establish you as a trusted advisor with whom they want to engage."
Who are these people? They're called buyer personas, and they are fictionalized representations of your ideal customers based, in-part, on real data about customer demographics and online behavior. Once you know who your buyer persona is, you can attract them to your site using a cache of tools, including blogs, social media, online forms and content offers such as checklists and eBooks.
The "Engage" phase, or "convert and close" stage, focuses on "presenting insights and solutions that align with their pain points and goals so they are more likely to buy from here," according to HubSpot. It's during this stage where it's critical to communicate and deal with leads in a way that will make potential clients want to develop long-term relationships with you.
Tools used in this stage include Customer Relationship Management (CRM) software that allows your sales team to keep detailed records and track your contacts in the sales pipeline, email that keeps you front and center in your prospects' minds, and marketing automation that makes marketing tasks such as writing emails and posting on social media easier. Marketing automation also allows your team to nurture leads that aren't ready to buy.
Finally, the "Delight" stage allows you to continue nurturing customers so they can expect assistance at any point in time. This also allows you to continue a long-term relationship with your clients. Tools used in this stage include surveys, calls-to-action and smart text.
As you adjust your business strategy to make the biggest positive impacts, the speed of your flywheel increases. It's also important to note that any friction can slow it down as well, such as poor internal processes or lack of communication among your teams.
You can read more about each of these stages in our article, How The HubSpot Inbound Marketing Methodology Boosts Sales.
HubSpot's 5 Hubs
Now that you know a little bit about how inbound marketing works and what HubSpot's software is based upon, we'll dive into the five different hubs the company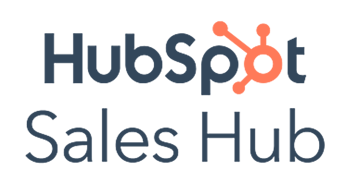 offers to help you grow your business: Marketing, Sales, Service, CMS and Operations.
Most hubs feature two to three levels of membership: Starter, Professional or Enterprise. The higher the level you choose, the more marketing contacts you can market to … allowing you to choose a level based on your current needs and goals.
Each hub also features a limited number of free tools to test out before you commit. More information about each can be found on HubSpot's pricing page.
Marketing Hub: The Marketing Hub includes software that helps businesses grow traffic, convert more visitors and run inbound marketing campaigns. Popular features include lead generation, marketing automation and analytics to help you determine what is working and what isn't. This can be useful for businesses since this feature keeps all marketing tools and data on one platform. The Enterprise level also includes advanced reporting features, such as behavioral event triggers and reporting.
Sales Hub: The Sales Hub focuses on gaining deeper insights into prospects. This hub also automates tasks through features like meeting scheduling, email templates and live chat. Call tracking and recording features also help sales staff prioritize sales calls and automatically log calls into your CRM. More advanced levels of this hub offer the opportunity to personalize your outreach at scale.
Service Hub: The Service Hub includes software that helps you connect with customers and then turn them into promoters of your business. Popular features include customer feedback, ticket creation bots and live chat. For larger companies, the Enterprise level of this hub provides the opportunity to manage multiple teams and businesses through features such as field level permissions and hierarchical teams.
CMS Hub: The Content Management Software (CMS) Hub has flexible software that gives customers a personalized experience. Popular features include SEO recommendations, multi-language content creation and drag-and-drop editor. The Professional level membership also includes the ability to take multiple currencies and site performance monitoring.
Operations Hub: HubSpot's newest hub, the Operations Hub, includes software that syncs your apps, cleans up customer data and automates processes. This allows your systems and team members to work together better. There are several free tools in the hub available, though the Professional level offers features like programmable automation and custom reporting.
While each hub serves a specific purpose, when used together, businesses can experience a more cohesive and collaborative approach to implementing their marketing plans.
HubSpot Certification
HubSpot also offers multiple certification courses through its free HubSpot Academy that are globally recognized. The courses work to advance the skills of your team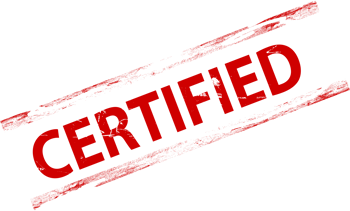 members who help create and manage your marketing plan.
The course curriculums cover areas such as:
Inbound marketing fundamentals
Understanding social media promotion
Developing a conversational growth strategy
Understanding conversion strategy
Understanding lead nurturing
Aligning your marketing with sales
Applying a customer marketing approach
You may want to consider these courses if you are planning to implement an inbound strategy because it helps you better understand the role some of the different tools outlined above play in implementing a growth strategy for your business.
Is HubSpot Right For You?
Now that you have a better idea of what HubSpot can offer, you may be wondering if it's right for your business. There are many features of HubSpot that can benefit your business and help you better manage your current marketing plan even if you aren't doing inbound marketing.
For example, the Customer Relationship Management tools can help you track your contacts, while the marketing platform can help you manage your blog and send emails. The HubSpot Academy also provides valuable information to you no matter what type of marketing plan you have, from how to improve your training skills to what you should know about digital advertising.
Businesses that embrace inbound marketing will realize the many benefits that HubSpot offers since the company has created an ecosystem that unites software, education and community to help businesses grow.
It's also important to keep in mind that while HubSpot offers the software tools needed to effectively implement an inbound marketing strategy, there's a lot of work that goes into creating the content needed for your marketing plan. A lot of successful inbound marketing agencies incorporate HubSpot software into their arsenal of tools and is why many businesses seek out the help of a marketing firm to develop and implement their marketing plans.
After all, implementing a successful plan involves a lot of time, resources, staff, experience and money. The best inbound marketing agencies will incorporate HubSpot fundamentals and effective software to move your sales strategy forward while you focus on the day-to-day operations of your business.
Bill is the CEO and Founder of InTouch Marketing. Bill drives the vision and direction of InTouch except when England's playing in a soccer tournament, because everything stops!