The world of industrial manufacturing has adapted to a wave of technological advances and ideas that are creating a computer-driven manufacturing environment that bears little resemblance to the gritty and grimy environment of the past.
As a result of innovation, manufacturers are improving efficiencies, limiting downtime and reducing the costs associated with getting a product into a customer's hand, leading some to predict a New Industrial Revolution in the United States is on the way, perhaps as early as 2020.
The buzz around the newest technologies on the warehouse floor is exciting, but what often gets lost in this excitement is how industrial companies market their businesses.
The B2B sales cycle is a typically longer process, because there is usually product education involved. And often, sales teams and are forced to navigate a manual process that requires significant follow-up. This can result in missed opportunities and lost revenue.
The good news for manufacturers is that the same digital and data-driven revolution that is positively impacting manufacturing production and distribution is having an equally significant impact on marketing for manufacturers and industrial companies.
Savvy manufacturing companies are now adapting their marketing strategies, using the inbound marketing process to attract traffic to their company website, convert visitors into leads and customers, and provide meaningful lead data to evaluate results and improve their marketing efforts.
Customers Research Online Before They Buy
Most people inherently understand this concept, since it is now commonplace for most of us to do research before making a big consumer purchase like a car or a television.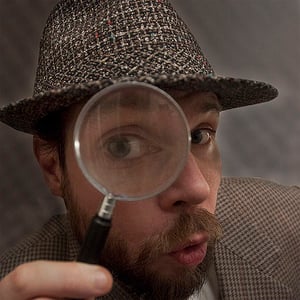 Many industrial manufacturers falsely assume that online search is only relevant in the consumer space and that it doesn't really apply to B2B purchases.
How do we know this?
The proof can be seen by taking a look at the average manufacturers corporate website. A large majority are outdated, provide little tangible value and serve as nothing more than a glorified brochure or catalog. And as a result, many companies are simply missing out on the value and cost effectiveness of online marketing.
Here is a sobering statistic.
Recent studies indicate that online research extends to business to business purchasing decisions in a big way. According to a 2014 State of B2B Procurement study from the Acquity Group, 94 percent of business buyers do some form of online research including:
77 percent use Google search
84.3 percent check business websites
34 percent visit 3rd party websites
41 percent read user reviews
Why is this important?
That's a lot of people and a lot of leads that could be passing you by if you're not showing up in those results.
Inbound Marketing Captures Those Researchers
Think about all of those online searches and corporate website visits for a moment.
With the right content plan in place, your website could be providing all of those online researchers with valuable information while they go about making those important purchasing choices.
By offering valuable content, your corporate website could be building your company credibility and establishing a trust relationship before those prospects ever talk to one of your salespeople.
Inbound marketing is based on a methodology that helps brands attract, convert, close, and delight visitors, leads and customers through a variety of channels such as social media, blogging, SEO, landing pages, forms, and email.
The Power of Information
Industrial buyers conducting purchasing research online provide valuable information for sales and marketing teams. It is easy to understand what customers are interested in, which pages or lines of business on a website get the most attention, and which products or offers are proving to be the most effective.
For businesses that make proper use of this information, it is impossible for marketing efforts to go to waste. By monitoring what's working best, where customers are coming from, and the impact those marketing efforts are having on sales, those businesses can turn once blind marketing efforts into well-oiled machines that have a huge impact on sales.
The HubSpot software platform is the gold standard that makes all this possible, from attracting visitors, nurturing leads to closing customers and analyzing the data, HubSpot brings your entire marketing funnel together and allows industrial manufacturers to make better marketing decisions.
Having a powerful software system is important because unlike consumer sales, B2B purchases are rarely made on emotion. Instead, they are the result of a lengthy review process, often by many decision makers within an organization.
Products are assessed, compared and sometimes tested before a major purchase is made. All of this can be exhausting for sales teams and valuable opportunities can be overlooked or lost during the extended process.
Linking your marketing platform to the sales CRM allows both the Marketing and Sales departments to work together and improve their processes to achieve the end result...more sales.
Bottom Line
Content marketing and offers are the magnet that attracts visitors to company websites. Marketing automation tools have evolved and help marketing and sales teams understand what B2B customers are interested in and how close they are making a purchasing decision. Lead nurturing systems allow sales teams to send automated communications to buyers throughout the buyer's journey, ensuring that no leads are forgotten, while alerting sales teams when a prospective customer returns to a website or looks at a new product.
All of these aspects improve sales effectiveness, allowing sales teams to focus efforts on the leads that are most likely to buy, without losing track of leads that may not be as far along in the buying journey.
Those manufacturers and distributors that implement an inbound strategy with marketing technology are the ones who will grow their businesses into the future and see the success they are looking for.
Image Credit: Photo by Paurian / CC BY
David, a HubSpot Certified Inbound Marketer is the Chief Content Creator for InTouch Marketing and its clients.