My business partners and I were on a sales call recently with a business owner that is in desperate need of expanding her business. She has all her eggs in one basket and needs to diversify her clientele to ensure a steady stream of work.
She was aware that she needed to make some changes with her business marketing, but we spent a great deal of our meeting time wrestling with a very specific and deep seated objection.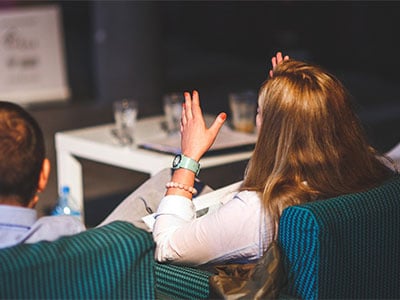 "My business leads come from business networking, and I am not convinced that the internet will work with my type of business."
After a little bit of digging, we realized that she had a few bad experiences with some local fly-by-night web designers and so-called marketing people, and had lost all confidence in marketing her business through her company website.
What she was really telling us, loud and clear was, "I've been down this road before, had promises made to me by other marketing professionals and I've been burned."
As we spoke further, she went on to say, "my business is complicated and networking is the way my clients decide to do work with companies in my industry"
How could we argue?
She found something that worked for her. I told her that I could relate; I too have been a part of networking organizations and various Chambers of Commerce and I recommended she continue with that approach.
Marketing is multi-faceted and there is not a "one size fits all" approach to it.
BUT, she was deeply unsatisfied with her overall sales results and concerned with the future of her business. You see her largest customer was accountable for more than 80% of her sales, and because of this lack of client diversification, she was in a precarious position.
Breaking the Objection Loop
As we continued with our meeting we kept circling back to our prospect's main hang-up. She was not convinced that in her world, decision makers used internet research to make buying decisions.
What was her main rationale? Her competitors were not investing in internet marketing so therefore it must not work for her industry. She also felt like investing in business certifications was a more prudent investment that would help her business grow.
We were now stuck in an objection loop and it was going to take some doing to dig out of it.
We persevered and changed the course of this meeting, and more importantly, the course of our prospect's business.
You see, prior to our face to face meeting, we performed a bit of research about our prospect's company, and asked her to give us the names of her primary competitors.
Two Data Points Changed Our Prospect's Thinking.
First things first. We went through a list of 40 keywords specifically related to her product and service offerings. From those primary related keywords, we could show our prospect that there were more than 100,000 unique searches in the United States monthly.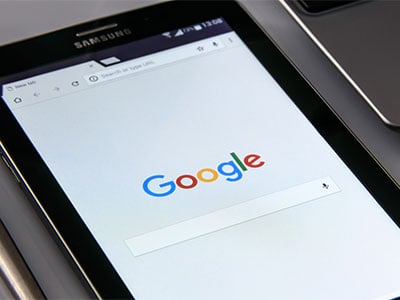 Key takeaway – There are a lot of people interested in topics related to her business that are using the internet for research and potentially to find vendors in HER INDUSTRY.
Next, we looked at the global traffic rankings on Alexa for her company and her closest competitors. What we found and showed her was very interesting.
Her highest-ranking competitor was ranked 18,000,000 on the Alexa global website ranking. The next highest was ranked 24,000,000 and she and the last competitor were unranked, meaning they did not generate enough web traffic monthly to generate a ranking.
Key takeaway – Neither she NOR her main competitors were taking advantage of any of those keyword web searches.
As she processed these two pieces of information the light bulb went off.
There were a significant number of monthly searches for keywords related to her business, AND neither she nor her closest competitors were receiving any significant traffic related to all those searches.
The conclusion that she reached was that not only would the internet provide interest for her business, but that because neither her company nor her closest competitors were doing much with the internet, this was a SIGNIFICANT OPPORTUNITY.
By providing only two small data research points, it shows a person's preconceived notions can be changed instantly. If this particular prospect continues on her current path, ignoring the data before her, one cancelled or delayed contract could destroy her business.
If you want to find out what happens with this prospect and the details of how it becomes a success story or a bust, sign up for our blog and you'll be the first to be notified of future developments.
Digital Marketing Is No Longer Optional
For better or worse, the rise of internet search engines and the lightning fast ability to sift through mountains of data has changed B2B purchasing forever.
It is easier for today's digitally connected buyers to find what they are looking for and quickly vet companies with either a quick internet search or a check in on social media.
Here are some stats to consider:
74% of B2B buyers conduct more than half of their research online before talking to a salesperson. (Forrester)
Nearly half of all the employees conducting research for B2B purchases are millennials. (MediaPost)
75% of the business-to-business (B2B) buyers and 84% of C-level/vice president executives use social media to support purchase decisions (IDC)
What does this all mean?
It means, if you are not using digital marketing assets such as company websites, blogs and social media channels to market your B2B business, you do so at your own peril. This represents a significant challenge for businesses that need to grow, but are stuck with an old-school mindset.
There is no longer a debate about personal networking vs. digital marketing. Do both if you must, but please do not get stuck as our prospect did, doubting whether internet marketing works for your type of business.
If you do, your competitors WILL pass you by if they haven't already, and you may never catch up! Look for an inbound marketing agency that specializes in driving the results you are looking for.
David, a HubSpot Certified Inbound Marketer is the Chief Content Creator for InTouch Marketing and its clients.