If you are like the millions of small business owners that thinks that social media doesn't work for your industry, your customers aren't using it, your industry is different, special, or that social media is just a waste of time, it may be time to change that thinking.
With the new year approaching, now is as good a time as any to make a tactical shift to your marketing strategy, and taking a fresh look at what's happening with social media. It just might be the key to jumpstarting your results in the new year.
Today, we challenge 6 common reasons why small businesses don't use social media in their businesses and challenge these assumptions.
Reason #1 - My customers are not on social media
Don't think your customers are using social media?
These social media user statistics from Smart Insights should probably change your mind.
Active Users as of April 2016
Facebook – 1.59 billion

Instagram – 400 million

Twitter – 320 million

Snapchat – 200 million

LinkedIn – 100 million
With these types of active usage numbers, it's highly likely that your customers are on social media networks regardless of what type of business you are in.
Reason #2 - Only young people use social media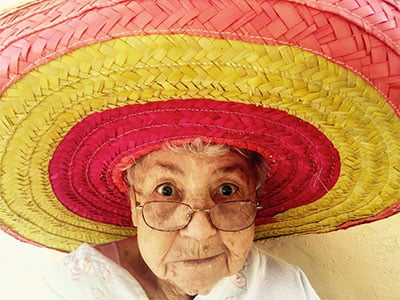 Many business owners believe that social media networks are the domain of the young.
If you have a business that markets to the senior citizen population (age 55+), you may think that YOUR buyer personas are not on social media.
This is a HUUUUGE Mistake.
According to the Pew Research Center, usage among those 65 and older has more than tripled since 2010 when only 11% used social media.
Ignore this trend at your own business peril.
Social media usage amongst the senior population is only predicted to grow as more of the baby boom generation crosses over into their golden years.
Reason # 3 - Social media marketing is too much work
It is true that social media can be a lot of work, particularly when you are first starting out. It can be challenging if you do all your social media marketing by hand. If you manually curate content, upload photos, and compose individual posts every day, this can be time consuming.
Luckily, there are a plethora of tools that allow you to easily repost relevant articles, schedule posts for automatic posting and create simple eye catching graphics.
Buffer, Canva, and Crowdfire a just a few of the tools that can make your life easier.
Reason # 4 - It opens my business to criticism
Some people are fearful that starting a social media profile for their business may open a big can of worms – agitated customers or vindictive competitors being critical, trashing your reputation.
The plain truth is that your customers may be already criticizing you elsewhere.
A big benefit of social media is it provides you with the ability to interact directly with your customers. Having a social media profile where customers can reach you to vent can provide an open forum to address issues openly.
Sometimes how you handle a bad situation means more than what you may have done to cause it.
By actively paying attention to the perception that people have of your business, steps can be taken to develop better customer service, find out about problem employees, or just learn more about those that patronize your company.
Reason #5 - I don't understand how to use it.
In theory, social media is an easy concept to understand, however, there's a lot more to it than simply setting up a Facebook page or Twitter account. Many business owners are intimidated by the lingo or they don't know what to say when they get there.
While social media may not be the best fit for every small business, there are a lot of companies that are missing out on huge opportunities to engage with their customers and attract new ones.
Social media certainly requires a time investment, but many successful businesses can ramp up a social media presence quickly, and it's not rocket science. With some time and practice, social media profiles can be setup and managed quickly.
Reason #6 - Social Media Marketing does not drive meaningful results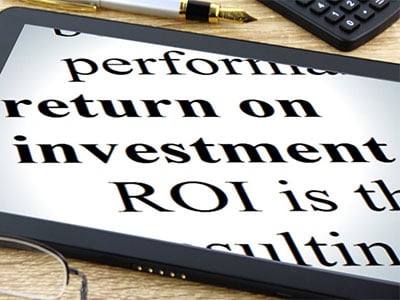 Finally, many executives are simply not convinced that social media can drive tangible business results.
The results, however, tell an entirely different story.
Many people think that social media is only good for increasing soft marketing objectives such customer engagement or brand equity, however social media marketing has the power to drive real tangible results.
A 2016 marketing survey by Salesforce.com reveals some interesting trends.
From the report:
"The link between social marketing and revenue increased 3x over the last year, with nearly half (48%) of marketers reporting that social media marketing is directly linked to their business' primary revenue source. Now, 82% of marketers agree that social media marketing is core to their business and 72% of respondents report that social is currently generating ROI."
The Bottom Line
Here's the bottom line – at the end of the day, the goal of marketing is about generating enough qualified leads to keep your sales funnel healthy.
Getting out the word, engaging in conversations, taking suggestions, problem solving, educating your audience, and promoting your company, product, or service are all a part of the lead generation process.
You can bet that your prospective customers are on one or more social media networks. One of the best ways for small businesses to get in front of those people is through social media.
If you are not already, it may be time to give it a try this year.
David, a HubSpot Certified Inbound Marketer is the Chief Content Creator for InTouch Marketing and its clients.