Now that you have lived through the excruciating process of writing your blog post, admired your handy work and reveled in your greatness, you may feel like all the hard work is done. But hold the phone lad, there is still some work to be done. Lets find out what to do after you have written your blog post.
Formatting Your Blog Post
One of the first mistakes many people make when writing a blog post is that they post the entire article in one long dissertation. Typically, long paragraphs immediately fills the visitor with nausea and an overwhelming need to get the hell out of there.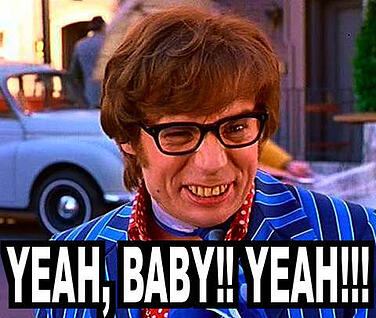 Your blog post should be broken up into bit sized chunks that are easy to preview and digest. Here are some simple tricks to make your post more enjoyable:
Use sub headings to identify important sections of your post and break it up into bite sized segments.
Don't have more than 5 sentences in a paragraph.
Decide on a targeted keyword and only include that keyword about 1% of the time for the number of words in your blog post.
Include images in your post that add to the experience of what you are trying to convey.
Bullet important points to make it easier for the reader to digest them.
Bold text what you want readers to pay attention to.
Include a CTA (Call to Action).
Include internal hyperlinks to other posts or web pages on your website. Also, link the resource material you have used in creating your post.
Using Social Media to Promote Your Blog Post
Now that your baby is formatted and published, you probably think millions and millions of people will rush to your website eager to read the wealth of riches you've carefully crafted. Well, good luck with that! There is a misconception that just because you have posted something of value that readers, customers or people you are trying to attract will flock to your door. They won't. Believe me. If you think about it, how on earth will anyone know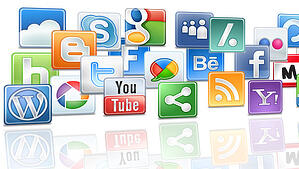 you have posted something? Unless they are a blog subscriber or newsletter subscriber, they will have no idea that your little gem is out there.
Social Media plays a big role in getting the message out that your article is ready for public consumption or primed to start getting you new customers. Now if you don't have a LinkedIn profile, Facebook page, Twitter account, Google Plus profile or Pinterest board, then you are in a world of trouble. The value of social media cannot be underestimated here. The more relevant connections you have in your various social media profiles, the more your message will be shared around the internet and land in the places where you want your message to resonate.
It is very important to not only post your articles on a regular basis, but also post them in the fashion that each social media platform is designed for. Facebook is more of a visual platform, so post your article using images typically 504 px by 504 px.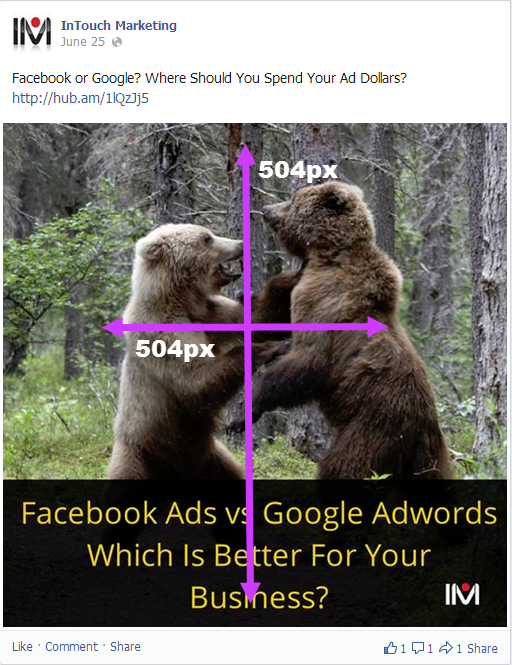 Backlinking
This one is a little trickier and harder to accomplish. Backlinking, if done correctly, can yield increased targeted traffic and potential leads. There are a number of ways to get backlinks, but these two seem to be the most popular:
Guest Blogging
Looking for influential websites that allow people to guest post, is a good way to get your material out there and get a quality backlink to your website. Sometimes, they may insist on you supplying original content so your little gem may have to be posted on their website and not your own. However, it could be worth it, since influential websites have many followers that may share your article faster than your own social media circles can.
Asking for a Backlink
If you ask a website for a backlink that has no value in and of itself, then its really a waste of time. You need to find quality websites that have good domain rankings, but how do you do that?
A great tool to use is Moz.com's seo toolbar. You can download it for free to use in Chrome and Firefox browsers. Just click the link you just passed. This tool allows you to search for websites, related to the content of your article, and determine if they have a good domain ranking. In our example search below, you'll see that big dogs have taken up most of the first page results and it's unlikely they'll give you a backlink, even if you offered them your first born child.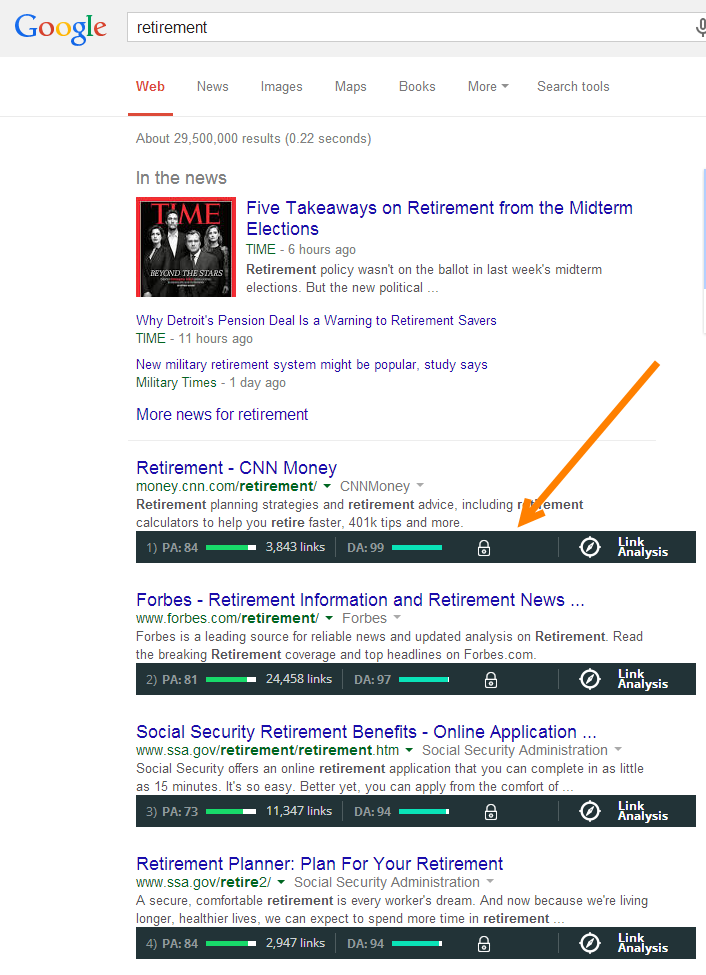 Start digging deeper to find websites that are related to your article's content and have a domain ranking over 30. The higher the domain ranking, the more authority the search engines will give your website and the greater page authority your article will develop.
Quality Content Is Still King
No matter what you do to try and promote your blog, the value you have in the blog post is still the most important factor. Create awesome content and people will want to read it and link back to it from their websites. Create lousy content and you know what will happen to it! Down the toilet it goes!
It's all about value! No amount of backlinking or social sharing, unless you have a social evangelist share it for you like Guy Kawasaki, will get your blog post in front of the folks you want to see it. Concentrate on the quality and then work on the promotion.
Bill is the CEO and Founder of InTouch Marketing. Bill drives the vision and direction of InTouch except when England's playing in a soccer tournament, because everything stops!