Good web design is like architecture. Instead of a building, you're designing and crafting a website.
This process includes different aspects and skills related to planning, creating and maintaining the website's look, functions and content. An agency can bring together the various skill sets needed to provide your business with a high-quality website that works the way you want it to.
Yet the best agencies will look at your business as more than just a design project. They know the right aspects to include in an effective website that will help grow your business, as they treat the website as an important part of your marketing plan that, when done correctly, can attract visitors and convert them into qualified leads for your sales team.
What Is Web Designing And Why Does It Matter?
Web designing is a culmination of different components that make up an effective website. These are important parts of a good website:
Graphic design
Search engine optimization (SEO)
User interface design (UI)
User experience (UX) design
Authoring with coding languages and proprietary software
The right messaging
Web design covers the visual designs of a website and the experience of using it for its visitors. This is complemented by website development, which includes building and maintaining a website through the use of coding languages like HTML and CSS.
Why is an effective website so important? Hubspot shows us that a website comes in at the No. 2 spot in marketing channels, only behind social media. A website also leads to sales, as Statista shows that 3.5% of mobile e-commerce visits and 3.9% of desktop visits convert to purchases.
Overall, a website is important because it is an extension of your business, and it helps drive customers to you. In most cases your website is the first impression a potential customer has of your business. Get the look and messaging wrong, and you'll likely lose a potential customer without even knowing because they will just bounce (leave your website immediately) and look for the next business.
What Should Web Designing Services Include?
Web developers can put together a website that looks good and provides pertinent information about your business, similar to a brochure. It may include appealing color schemes, fonts and images that draw the eye and have a quick loading time on pages. Factors like these are important.
But ideally, you want your website to be doing more than that. For a website working as an important marketing tool, you'll want to work with an agency that brings together varied skill sets. A good agency develops a plan and creates a website designed to focus on the customers' problems with solutions you can provide rather than a "ME" centric website that showcases how creative you are. In the initial stages or research that potential customers will do around your products or services, how great you think you are is the wrong message to send.
A Responsive Design
A website should include a responsive design that helps adapt each web page to whichever device visitors are using, whether it's their computer, smartphone or tablet. It should also be user-friendly so visitors can intuitively navigate it and so it's easy for them to see what to do next, such as click a call to action button if they are interested in learning more.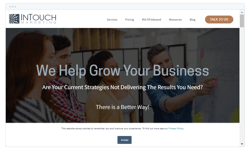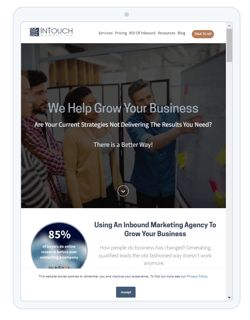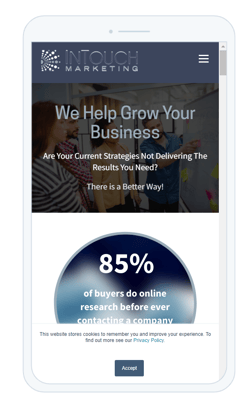 A Focus On Customers
A top website should be customer-centric, connecting with your target audience and speaking to them about their problems and how your company can solve them. To achieve this, a good marketing agency takes the time to understand your company, your target audience and your goals, creating a website that fits all three.
An Analysis Of Important Data
If you already have a website, the agency can analyze its SEO, traffic and heat maps that show the parts of a web page people are connecting with the most. Then, the agency can use this information, as well as competitor data, to strategize a website redesign.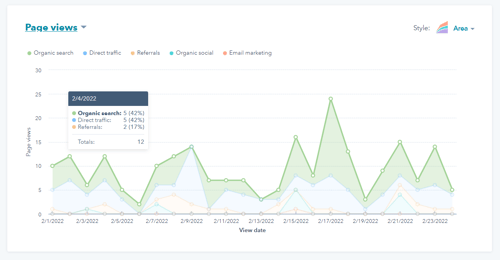 No Nickle And Diming
The company designing your website should include standard services that naturally come with the development of your website. These include building a number of web pages for a specific price, on-page SEO including images, graphic design, purchase of images, site maps, DNS changes, video embedding or linking, form integrations and search engine verification.
Content Positioned To Attract Visitors
While there are website developers and designers who can create a visually appealing website, an agency can also include content designed to position your website to attract visitors and convert them. The right kinds of quality content speak to buyer personas and help develop quality leads for your business.
Remember that web design agencies that solely focus on developing your website typically do not provide content, such as blog articles. While web developers are experts in web programming, they are not necessarily experts in content and messaging. A marketing agency can successfully blend user design and usability with the development of your buyer personas, which are semi-fictional representations of your ideal customer based on market research and real data about your existing customers.
Assurance Your Site Is Running Effectively
Lastly, the content and visuals on a website won't mean much if the site doesn't run effectively. A website with slow loading times or that can't keep up with heavy traffic, for example, is a surefire way to lose customers rather than lead them forward on a buyer's journey. Business websites need preparation for going live and live monitoring to make sure the website works properly and to keep it running at its best.
Do You Need a Web Redesign?
You may already have a website in place, and it may even be getting you decent results. How do you know if web design services might benefit your website?
It may be time for a website redesign if your website:
Is designed to older screen size standards
Has problems loading pages
Is not mobile-friendly or available through a mobile app
Has no call to action or landing pages
Offers no value
These kinds of issues can turn potential customers toward your competitors instead of converting them into qualified leads. Fixing these issues can help your website work for you, providing the results you're looking to achieve.
How to Find a Quality Web Design Company
When you're ready to design a new website or redesign an ineffective one, how do you choose the right company? It's best to use an agency that will bring together various professionals and skillsets to include the most important aspects of a website.
Look for a website design company that doesn't stop at the design process. The best agencies will incorporate the website into a comprehensive marketing plan. Your agency should be enmeshed in the marketing industry, with a finger on the pulse of the latest trends and analytics updates.
If you meet any of the following criteria, you should choose a marketing agency that offers a holistic perspective:
You need help with your marketing strategy and want to build a website that drives real results.
The sale of your product requires some client education.
You want to move toward being data-focused and providing customers with a great online experience.
In addition to developing your website, the best agencies can create online materials like videos, blogs and offers that stimulate interest in your product or service. They'll design high-converting landing pages for your ad campaigns as well. Stand-alone web design services and SEO professionals may do some of this, but often the quality isn't there because of their limited focus.
In the end, when creating a website, the best agency should create the right content to speak to your target audience's needs and work toward your business goals.
Bill is the CEO and Founder of InTouch Marketing. Bill drives the vision and direction of InTouch except when England's playing in a soccer tournament, because everything stops!