It's important to have a high-level website that shows off your business in the best light, helps you achieve marketing and sales goals, and provides a good experience for visitors.
While web designers and developers are both integral to a website and an overall marketing plan, there are key differences between the two jobs and the services they offer. Which type of professional do you need to create a high-quality website that fits your needs and provides a user-friendly experience for visitors: web designer vs. web developer? Both.
Websites are often the first interaction a prospective client has with your business. The most effective sites are developed to attract qualified leads and ensure specific goals are met. Both web designers and web developers play important roles in accomplishing this and are integral in creating a lead generation machine for your business that is part of an overall inbound marketing strategy.
Here's what you need to know about the roles each play and how web designers and web developers work together to draw clients to your business.
Web Designer Vs. Web Developer
Web designers and developers both work on websites. However, each title comes with specialized roles related to web design. Let's take a look at how these two paths differ.
What Does A Web Designer Do?
As the term "designer" implies, a web designer focuses on the aesthetic component of a website, ensuring that it is both eye-pleasing and functional. The average time spent on a website is 54 seconds. It's critical that you have an optimized website that encourages visitors to browse and stick around, especially if they need the types of products and services you provide.
The web designer plays an important role in this by considering the layout of your web page's components. Factors web designers address include:
Placement of text and images
Incorporating enough white space
Text font and size
Which parts to make more or less prominent
The site's layout is strategic as it is beautifying. The web designer directs users to see the content you want them to see while providing the best experience possible.
Other duties of a web designer include:
Designing landing pages, which are stand-alone pages distinct from your home page. Landing pages have one sole purpose: to convert visitors into leads for your business. They allow you to capture a visitor's information in exchange for an offer, such as an eBook. Excellent

web design

is especially important on landing pages because you do not want any other distractions present.
Placing CTAs, or calls to action. Visitors usually arrive on landing pages by clicking on a call-to-action button elsewhere on your website, such as in a blog article. A call to action prompts a visitor to take a specified action.
Creating a mobile responsive website that works equally well regardless of the device the target audience is using to interact. This means a website needs to look and function on a smartphone or tablet as it does on a computer.
Working with clients to determine what they want to include on the site and what they want it to achieve, such as different actions designed to move the visitor to the next stage of the buyer's journey.
Carrying out usability tests to check with potential users on whether their design is working the way it was intended.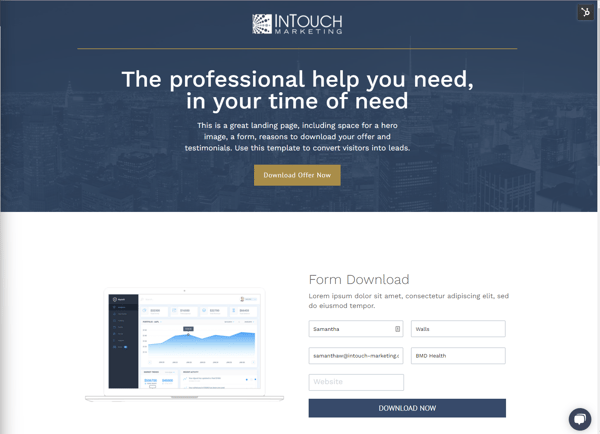 Web designers also need to keep their knowledge and skills refreshed on a continuous basis to adapt to continually changing trends in marketing and website design.
What Does A Web Developer Do?
Web developers are important professionals who take care of behind-the-scenes aspects of websites. Their expertise includes creating the website from scratch, like a seamstress crafting a dress. A fashion designer may plan out the style, color schemes, fit and details of the dress, while the seamstress is the one who brings the piece together from plans and materials. In the same way, a web developer can bring the designer's plans into existence.
Web development involves using tools designed for programming languages and coding. Depending on the developer's skills, they may work on the front-end of the website, which is primarily the part users interact with. Or, they may work on the back-end, which includes servers and databases behind the website.
A web professional may even work on both parts during the development process. In other words, one person or agency may fill the roles of both the web designer and web developer.
This professional must remain up-to-date with the most modern languages and coding techniques like a web designer.
A developer often continues to work on the website after it is created and launched. This position offers technical support, including maintenance and taking care of bugs. A developer may also carry out post-launch testing.
Types of Web Designers
Web designers can be specialized in specific types of elements that focus on the user experience. You may need multiple types of
web designers to work on the same website. Common types of web designers include:
User interface designers: These UI designers consider the ways visitors will perceive and interact with elements on the site, keeping the aesthetics and feel in mind.
User experience designers: These UX designers use data on the buyer persona and feedback to design a tailored website that focuses on a company's ideal prospects.
Visual designers: These designers balance the look and function, focusing on both UI and UX. They also consider brand positioning on the website.
Types of Web Developers
Just like web designers, web developers may specialize in different facets of the website. Again, you may need to work with more than one type of web developer. Here are the most common web developer types:
Front-end developers: This type uses coding languages to create the visual elements a user sees and interacts with on a web page. They tend to work closely with web designers.
Back-end developers: This type focuses their skills on aspects of a website that the user doesn't see. They work on aspects that affect how the internet website functions, such as server frameworks and databases.
Full-stack developers: This type of developer has the skills to work on both the front-end and back-end of a website to adapt to however needed in a given situation.
Web Designer Skills and Tools
Web designers hold numerous skills that help them perform well in their position.
What should you look for in web design services? Web designers need to:
Be detail-oriented with a firm grasp of design, as well as business and marketing principles
Have a complete understanding of graphic design, SEO, photo editing and coding languages
Possess a creative mind when developing websites and solving problems
Be able to manage a project and communicate well with clients and other members of the website team
A designer also needs the skills and knowledge to use a variety of tools as support in getting the job done. These include tools and design software for:
Graphics editing
Screen design
Project management
Wireframing
Internal communication
User testing
Web Developer Skills and Tools
Web developers need a strong understanding of front-end code and/or back-end code, depending on their specialization. The main front-end code types are HTML, CSS and Javascript. The most common back-end code they will be familiar with includes Java, PHP and Ruby.
Beyond that, their skill sets include similar ones to web designers, such as managing projects, creatively solving problems, and using interpersonal and communication skills. The difference lies in skills like content management system and eCommerce system experience, analytical skills and API experience.
A web developer should also have extensive knowledge of tools, software and systems for: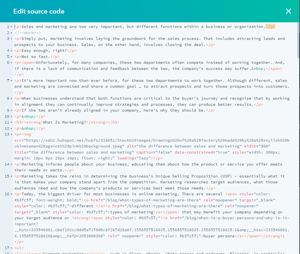 Web application and front-end application frameworks
Code editing
Version control
Project management
Internal communication
Prototyping
API
When To Hire A Web Designer Vs. Web Developer
Both web design and development are essential to a successful website, and each professional brings expertise and skills to the process. You ultimately want to incorporate both within your marketing plan.
These two types of website professionals complement one another. A web designer can make a visually appealing and converting website but may not have the expertise for the function and maintenance. On the other hand, a web developer can throw together a basic website with all of the execution and management but without the features that attract users and drive sales.
As a business owner, it can be difficult and time-consuming to find each of these professionals you need to create a new website or optimize your current site for better results. Depending on the products or services you offer, you may need several different types of web developers and web designers.
A marketing agency specializing in web design as part of a complete marketing strategy can put in the work needed to build a successful website. An agency that offers design services should also:
Take the time to understand your business
Take your business and translate it into messaging that resonates with your ideal customers
Have the knowledge and experience to create and implement a marketing strategy that will work for you
Care as much about your success as you do
Your website is just the beginning. The best agencies will execute the steps needed to drive qualified traffic to your website and then convert those leads into sales.
Bill is the CEO and Founder of InTouch Marketing. Bill drives the vision and direction of InTouch except when England's playing in a soccer tournament, because everything stops!