It's a new year...2018! And, January is the month that businesses like to clean the slate and start fresh. What happened last year is old news. Whether last year was good, bad or just okay, this year has the promise to be better.
Seek To Be Great, Not Mediocre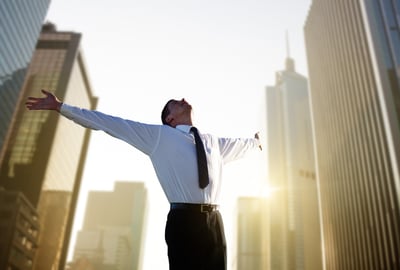 According to Louis Mosca, contributing editor of Forbes, if you want to achieve greatness in the new year:
Push the envelope

Grow your business through market share and market penetration

Pay down debt

Increase sales, profits and cash flow

Get off your ass and get going now!
Why these things? Because...
"If your business isn't growing, pushing the envelope, thriving, and maximizing profit, then all you're really doing is suffering a slow death."
Louis Mosca
Have a Strategic Plan
Too many people think that if they just work hard, everything else will fall into place. The problem with that thinking is that if you aren't working on the things that are going to get you where you want to go, you really are just working!
Here are some success strategies to get you on the right track:
1. Approach the new year as if you are going to war – have a plan!
Sun Tzu, the Chinese military strategist, had a plan and so should you. Battles aren't won by a "Let's just see what happens when we get there" mentality, and your success in the new year won't happen that way either.
2. Review the past year and determine how you met or didn't meet your goals.
It is important to know what worked and didn't work for your business in the past year. The old saying rings true here…"You can't fix something, if you don't know it is broken." Scrap the things that didn't work and move on with the things that did.
3. Develop a strategic plan to meet your goals for this year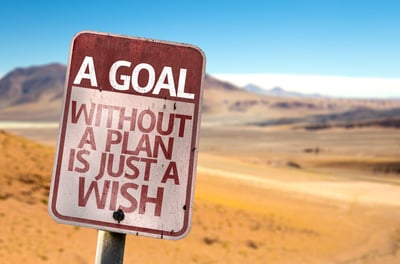 Here is where a lot of businesses fail. They set goals, but they don't create a strategic plan to get there. As the saying goes...A Goal Without A Plan Is Just A Wish.
Your strategic plan should include:
Your company's top 3 to 5 priorities for the year

Who your target markets are

What roles your employees will play

Clearly defined goals

Actions you will take to achieve those goals

Metrics to measure the success or failure of those goals
4. If you need help, get it
Know what the strengths and weaknesses are of you and your team. If you need help with the areas you are deficient in, such as marketing or accounting, look to get help. Compare the cost of hiring in-house versus an outside company.
You can see a comparison here.
5. Execute your strategic plan and review your progress monthly
It is important to review whether the strategic plan you created is working or not. Remember, the strategic plan is not set in stone. Review it monthly, and make changes if it makes sense
6. Live out of your plan, not your inbox!
It is easy to get sidetracked and forget what you were going to do, especially, if you get a lot of emails and requests to do things. This can be the biggest sabotager of reaching your goals. A good strategy here is to only respond to emails that need immediate attention and set aside a couple of times a day to process the rest.
7. Start now!
Time is of the essence! Every day that you waste not working a strategic plan is another day wasted. So, start now. And next year, have the plan ready so you can hit the ground running on January 2.
Final Thoughts
As one of my favorite life and business coaches says:
"One reason so few of us achieve what we truly want is that we never direct our focus; we never concentrate our power. Most people dabble their way through life, never deciding to master anything in particular."
Tony Robbins
So, your call to action...Master your business this year!
Olivia is the Co-Owner and VP of Sales for InTouch. She loves getting to know and connecting with people.