It seems like it was just yesterday that the hashtag was better known as the pound key or the number sign. Who would have thought that simple key would change the future of marketing and social media? Well it definitely has!
The hashtag was born in the social media platform Twitter in 2007. The picture to your left is the introduction to the hashtag from its creator, Chris Messina. That one tweet changed everytihng, and now from Twitter to Google+, hashtags can now be found on many social media sites.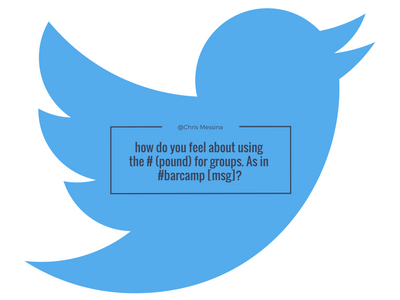 By just using 1 hash tag in a post, you can double your reach and engagement. That statistic alone should have your attention if you're trying to grow your business, but if not, here's some more statistics: tweets with hashtags get 55% more retweets, 88% of brand posts use hashtags, and according to Twitter's own research, brands can see a 50 percent increase in engagement when using hashtags.
So where does your business fit in these statistics? Are you getting the highest reach possible?
Businesses benefit from hastags on many levels. They should be used as a way to engage with your market.
A couple ways businesses can use hashtags are for promotions, conversations, and targeting. This will improve your reach and engagement with your target market. Hashtags will also have the ability to improve brand awareness when you post on relevant conversations and start trending hashtags.
Now that I've convinced you of the importance of hashtags for your business, here's some tips on how to select the right hashtag for your social media platform.
Let's focus on three popular social media platforms: Twitter, Instagram, and Facebook.
#Twitter
Twitter was the home of the hashtag, so it is to no surprise that it is a great place to use hashtags. Twitter allows users to see hashtags that are trending. This feature, can allow businesses to improve their brand awareness. To improve your chances of trending, be sure to create relevant and eye-catching content.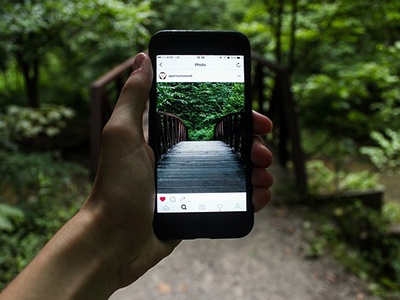 According to research done by SalesForce Marketing Cloud, tweets with hashtags create 2x as much engagement. Of course, everything good comes with moderation. In the same article, SalesForce states that, "Tweets with 1-2 hashtags have more than 21% higher engagement than those with 3 or more hashtags."
Here are some other tips to using hashtags on Twitter.
#Instagram
Instagram has also made the list for social media platforms to use hashtags on. According to hootsuite.com, a hashtag on Instagram can increase engagement by 12.6%. Be sure to keep your buyer persona in mind when choosing your hashtags on Instagram so that you can pop up on their explore page.
If you want to get your business on the explore page of your target audience, keep these things in mind when choosing hashtags: keep it simple, keep it short, and keep it relevant.
#Facebook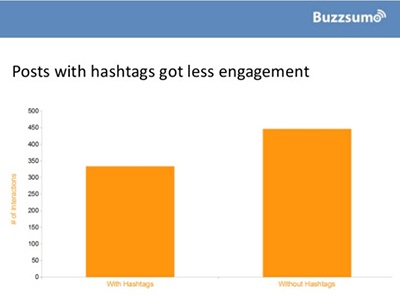 Facebook began its use of clickable hashtags in 2013. This was decided so that topics could be found easier. It was also marketed as a way for advertisers and business owners to market their content better and gain reach.
Unfortunately, Facebook's attempt at success with hashtags for businesses falls short. According to research done by Buzzsumo in 2016, hashtags actually hurt your post's reach. When we look at the research done by Social Bakers, the reach drops as the amount of hashtags in a post increases.
If you still choose to use Facebook as a platform for your hashtags, a bit of advice: the less hashtags on a post, the better.
Choosing the right hashtag is more than just the amount of hashtags and the platform you use. Luckily, there are tools that can help you with your choice of words for your hashtags.
#Tools
Hashtagify- Find relevant hashtags for your posts. Whether its #travel or #trendy, Hashtagify can help you find the best hashtag to reach your audience.
RiteTag- This tool will show your hashtag options strength based off of color. If your hashtag is green, you're good to go.
HashMe- HashMe is actually an app that can be used on your smartphone. This tool will generate relevant hashtags based off of photo upload or a topic you type into the search engine.
HashTracking- Unlike the tools above, this tool is not free. Pricing for this hashtag tracker starts at $50 and allows you to track hashtags on 2 different social media platforms.
So with your guide at hand, will you hashtag today?
Rachel is the current Content and Graphics Developer at InTouch Marketing. She recently graduated from Azusa Pacific University with a B.A. in Business Management and a minor in Graphic Design.