Achieving online success is easier said than done for many businesses. With so much competition out there, it can be challenging to stand out from the crowd and attract potential customers, even within your own community. That's where Local SEO comes in.
Local SEO, or Local Search Engine Optimization, is the process of optimizing your business's online presence to improve its visibility in local search results. This means ensuring that your website, business listings and other online assets are optimized for relevant keywords and phrases your potential customers are searching for when they pull out their phones or open their laptops to find a service or product they need.
But optimizing your online presence for local search isn't something that can be done overnight. It requires a strategic approach, a deep understanding of the latest search engine algorithms and expertise in digital marketing strategies. That's why it's essential to partner with a top Local SEO company that can help you unlock local success.
Let's take a closer look at what makes a Local SEO company great so thsplat you can find the right partner for your business:
Expertise in Local SEO

Transparency

Customization

Communication

Results-drive
Expertise In Local SEO
A top local SEO company should have extensive expertise in helping businesses improve their local search rankings, increase their online visibility and drive more website traffic.
Most importantly, the top companies accomplish this using proven practices that increase your online presence … not using questionable tactics that only provide short-term gains.
Here's how you know whether a local SEO company IS a true expert:
An SEO marketing agency will primarily focus on using SEO strategy by engaging in two primary activities: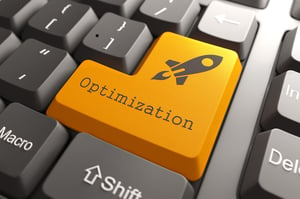 On-page optimizations

, such as your website design and content

Off-page optimizations

like link building, which is the process of getting external pages to link to your website
Google uses both on-page and off-page optimizations to evaluate your website's credibility, relevance to a search and the quality of user experience. Local SEO services will typically include these 10 areas:
Researching and analyzing

your website to see how it's performing

Looking at other competitors

of yours to see what's working for their websites

Performing a keyword analysis

to see what your potential customers may be typing into search engines

Optimizing items on your website

, such as titles, meta descriptions, keywords and themes

Ensuring the language on your website is clear

, targeted and concise

Analyzing the speed and security

of your website

Taking a look at backlinks

and whether they are helpful to your website traffic

Providing you with regular SEO reports

so you can track your site's progress

Determining what results you can expect

with the budget that you have

Evaluating traffic analytics

, or where your traffic comes from
Agencies should also incorporate heat maps into their analysis. These allow you to understand what's drawing visitors' eyes and where they are spending their time so that you can optimize conversion rates (CRO) on each page.
Here's how you know whether a local SEO company ISN'T a true expert:
When SEO marketing agencies include "Black Hat" techniques, it's a red flag that the company you are considering isn't a true expert. While "Black Hat" techniques can give your site some short-term gains, they ultimately will cause tremendous harm to your website's domain authority.
Black Hat SEO, or spamdexing, is the deliberate manipulation of search engine indexing. Some signs that a marketing agency is using Black Hat techniques are if they offer to:
Cloak your site

, or show a visitor one piece of content and the search engine something else

Provide multiple redirects

, leaving people to think they are going to one place but are instead sent somewhere else

Create content farms

, or thousands of websites willed with inferior content for the sole purpose of creating backlinks

Use computer-generated content

, which often has distracting wording, boring language or numerous typos

Keyword Stuffing

is when an agency fills a page with similar keywords in an effort to rank in multiple searches engines. As a general rule of thumb, the main keyword should only be mentioned approximately 1% of the total amount of content on the page. So if you have a 1,000-word article the main keyword should be mentioned around 10 times.
Black Hat SEO can give your website a bad reputation in real life, on social media and with Google. If the Local SEO agency you are considering working with recommends these practices, it's a sign that it doesn't have your best interest at heart and won't help you unlock local success.
Transparency
Transparency is a key quality that you should look for in a top local SEO company. Not only should the company you are considering be open and honest about its pricing, services and strategies, it should be willing to give you a clear and detailed explanation of its SEO process and be willing to answer any questions you may have.
A Local SEO consultant should be able to provide you with a detailed breakdown of its pricing structure and be willing to work within your budget.
Transparency also extends to the company's SEO strategies. The company should be able to explain its approach to SEO and provide you with a detailed plan for how it will improve your local search rankings. The company should be willing to share its knowledge and expertise with you so that you can better understand the SEO process.
As we mentioned above, you should avoid working with any company that mentions Black Hat techniques as a service. With the more reputable services, a company should be able to explain how each service can benefit your business. This will help you decide on which services to invest in.
Finally, a top local SEO company should provide regular progress reports. Team members should keep you updated on the progress of your SEO campaign and provide you with detailed analytics and metrics that demonstrate the effectiveness of their strategies. This will help you understand the ROI of your SEO investment and make any necessary adjustments to your campaign.
Customization
Every business is different. Your business has different needs and goals than another company, even within the same industry. It's important to work with a top Local SEO company that embraces those differences and develops a customized plan to improve your online presence.
In other words, a one-size-fits-all approach to SEO won't work for every business.
A top SEO company will create a customized plan by taking the time to understand your business, target audience and competition. It should conduct a thorough analysis of your website and online presence to identify areas for improvement.
Once the analysis is complete, the company should work with you to create a customized plan that includes strategies and tactics designed to help you achieve your business goals. The Local SEO company should take into consideration your budget, timeline and resources as well, and create a plan that is tailored to your specific needs.
Communication
Communication is a vital quality that any top local SEO company should possess. It ensures that there is a seamless flow of information between the company and its clients, leading to better collaboration and an effective SEO campaign.
A top SEO company should have open and clear communication channels that make it easy for clients to reach out to them. Team members should provide multiple channels for communication, including email, phone or instant messaging, so that clients can choose the most convenient option for them.
The company should also be responsive to client queries, promptly responding to any questions or concerns that clients may have. This responsiveness demonstrates that the company is dedicated to providing excellent customer service and is committed to helping their clients succeed.
In addition to being responsive, a top local SEO company should also keep clients updated on the progress of their SEO campaign. The team should provide regular progress reports that clearly demonstrate the results of its work and the impact it is having on the client's business.
These progress reports should include key performance indicators such as website traffic, conversion rates and search engine rankings. They should also be accompanied by detailed explanations of the work that has been done, what is currently being worked on and the next steps that will be taken.
If a search engine algorithm update affects the client's website rankings, the company should immediately notify the client and take appropriate steps to address the issue. Effective communication helps to build a strong relationship between the SEO company and its clients. It ensures that clients have a clear understanding of the work being done and the progress being made, as well as enables the SEO company to make any necessary adjustments to the SEO strategy to ensure that it is aligned with the client's business objectives.
Results-Driven
It should go without saying, but one of the most important qualities to look for in a top Local SEO company is how focused it is on delivering measurable results. The results you strive to achieve will vary from another company's, as will the Local SEO tools used to monitor these results.
The best companies should work toward achieving specific goals that align with your business objectives. Depending on your goals, results may revolve around increased website traffic, higher search rankings and more leads or sales.
By tracking progress, the company can identify what is working well and what needs to be adjusted. The team can use this information to make data-driven decisions and fine-tune its strategies to achieve better results.
Here's where the importance of progress reports are evident. These reports should include key performance indicators. It's also important to note that key performance indicators (KPI's) may change over time as your needs and goals evolve.
It's also important for the company to be transparent about their results, both positive and negative. If a particular strategy is not producing the desired results, the company should be honest with their client and work with them to identify and implement new strategies that will be more effective.
Ultimately, a results-driven approach ensures that the company is focused on delivering measurable outcomes to their clients, which is essential for the success of any SEO campaign. It enables the client to see a clear return on their investment and helps to build trust and confidence in the SEO company's abilities.
Samantha, an Inbound and HubSpot Certified Marketer is the Social Media Director for InTouch Marketing.