A local SEO checklist is a valuable tool for businesses looking to optimize their online presence for local search.
This checklist ensures that your website and online profiles are properly optimized to attract local customers.
What is local SEO? Local SEO, or Local Search Engine Optimization, is a digital marketing strategy designed to enhance a business's visibility in local search results. When potential customers search for products, services or businesses in their immediate vicinity, local SEO techniques ensure that your business appears prominently in search engine results pages (SERPs).
A local SEO checklist serves as a structured guide to help you implement these strategies effectively. This checklist below covers critical elements that need attention to establish a strong local online presence, improve search rankings and ultimately attract local customers.
Your Ultimate Local SEO Checklist
Google My Business (GMB) Optimization:

Claim and verify your GMB listing.
Ensure your NAP (Name, Address, Phone Number) information is accurate and consistent with your website.
Add relevant categories.
Write a compelling business description.
Upload high-quality photos and videos.
Encourage reviews from customers and respond to them promptly.
Use Google Posts to share updates, events and offers.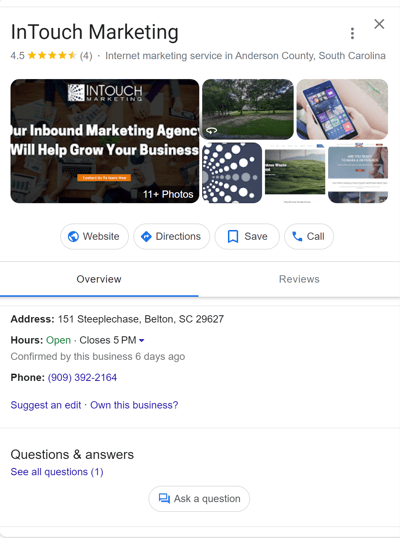 Website Optimization:

Ensure your website is mobile-responsive and loads quickly.
Include your NAP information on your website, preferably in the footer.
Optimize title tags, meta descriptions, and header tags with local keywords.
Create location-specific landing pages if you have multiple physical locations.
Use schema markup to provide structured data about your business to search engines.
Keyword Research:

Identify relevant target keywords that potential customers might use.
Use keyword research tools to find local search volume and competition data.
Incorporate these keywords naturally into your website content.
Local Link Building:

Build high-quality, authoritative backlinks from local websites and directories.
Ensure NAP consistency in all directory listings.
Online Reviews:

Monitor and manage online reviews on platforms like Google, Yelp, and Facebook.
Encourage happy customers to leave positive reviews.
Respond to negative reviews professionally and try to address customer concerns.
Local Citations:

Ensure consistent NAP information across all online directories, including local business directories, industry-specific directories, and data aggregators.
Check for duplicate listings and correct them.
Local Content Creation:

Create quality content like blog posts or articles that focus on local topics, events and news.
Share local stories and engage with your local community.
Social Media:

Maintain an active presence on social media platforms, especially those that are popular in your local area.
Share local content, promotions, and updates.
Engage with your followers and respond to comments and messages.
Local SEO Audits:

Regularly audit your local SEO efforts to identify areas for improvement.
Use tools like Google Analytics, Google Search Console, and third-party SEO tools to track your performance.
Local SEO Tracking:

Monitor your local search rankings for relevant keywords.
Track website traffic, click-through rates, and conversion rates from local searches.
Use analytics to assess the impact of your local SEO efforts on your business.
Mobile Optimization:

Ensure that your website is mobile-friendly, as many local searches occur on mobile devices.
Google Maps Integration:

Embed Google Maps on your website to make it easier for customers to find your physical location.
Local SEO Strategy:

Develop a comprehensive local SEO strategy that aligns with your business goals and continuously refine it based on performance data.
Remember that local SEO is an ongoing process, and staying up-to-date with best practices and algorithm changes is essential for long-term success. Regularly reviewing and updating your local SEO checklist will help you adapt to evolving search trends and maintain a strong local online presence.
How A Local SEO Company Can Help
Local SEO is vital for businesses seeking to connect with nearby customers online and enhance their visibility in local search results. Yet as you can see from above, implementing and running a successful local SEO campaign can be an intricate process.
If you're unfamiliar with the complexities of local SEO, partnering with a local SEO agency can provide the expertise needed to effectively navigate and optimize your online presence within your target geographic area.
Here are some key ways in which a local SEO company can assist your business:
Expertise and Experience: Local SEO companies have a deep understanding of the local search landscape. They are up-to-date with the latest trends, algorithm changes and best practices, allowing them to craft effective strategies that work for businesses like yours.
Keyword Research: These companies conduct thorough keyword research to identify the most relevant and high-converting local keywords for your industry. This ensures that your content and website are optimized for what potential customers are searching for in your area.
Content Optimization: Local SEO experts know how to optimize your website's content, including meta tags, headers and on-page content, to incorporate local keywords seamlessly. This helps search engines understand the relevance of your website to local searches.
Google My Business (GMB) Management: Managing your Google My Business listing is crucial for local SEO success. A local SEO company can optimize your GMB profile, ensuring accurate information, engaging descriptions, high-quality images and regular updates to keep your listing fresh and appealing to users.
Local Link Building: Building high-quality local backlinks is a challenging but essential aspect of local SEO and one of several important ranking factors. Experienced agencies have established relationships with local directories and websites, making it easier to secure authoritative local backlinks that boost your local rankings.
Online Reputation Management: Managing online reviews is critical for local businesses. Local SEO companies can help monitor and respond to reviews on platforms like Google, Yelp and Facebook, helping you maintain a positive social media and online reputation.
Local Citations: These agencies ensure your NAP (Name, Address, Phone Number) information is consistent across all online directories and platforms, helping search engines verify the legitimacy and relevance of your business.
Data Analysis and Reporting: Local SEO firms use advanced analytics tools to track the performance of your local SEO campaigns. They provide detailed reports on key metrics such as website traffic, keyword rankings and conversion rates, allowing you to measure the impact of their efforts.
Customized Strategies: A local SEO company tailors its strategies to your specific business goals and needs. Whether you have a single local storefront or multiple locations, they can create a customized plan to maximize your online visibility.
Adaptation to Algorithm Changes: Search engine algorithms are constantly evolving. A local SEO company stays updated on these changes and adjusts its strategies accordingly to ensure your business maintains its competitive edge.
Saves Time and Resources: Outsourcing your local SEO efforts to a professional agency allows you to focus on running your business while experts handle the intricacies of local search optimization.
A reputable local SEO company can be a valuable partner in your quest to dominate local search results. A marketing agency's expertise and tailored strategies can help you attract more local customers, increase your online visibility and ultimately drive more revenue for your business.
When choosing a local SEO company, be sure to research their track record, client testimonials and the specific services they offer to find the right fit for your business.
Samantha, an Inbound and HubSpot Certified Marketer is the Social Media Director for InTouch Marketing.