For businesses looking for a more streamlined way to improve communication, Google may have the answer.
According to multiple reports, the technology giant is developing a mobile app that will combine several standalone apps it offers, including Gmail, Google Drive, Hangouts Meet and Hangouts Chat. Hangouts Meet is the company's video conference app, and Hangout Chat is a real-time message app.
It could even provide access to users' calendar entries, chats and other tools using a one-stop shop approach.
The unified app is currently being tested internally at Google, according to The Information.
So, what does this new app development in the works mean for you as a business owner?
More Choices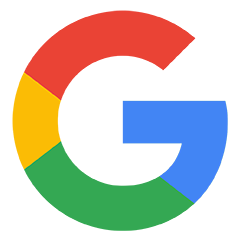 According to industry insiders, this new app is expected to be included in the G Suite platform. G Suite is a collection of online software overseen by Google Cloud.
Reports say that users who currently use Google apps could continue to access existing cloud storage and keep their gmail email addresses.
Those who do not use Google's apps and services will have another choice in the selection of communication platforms. Among those that the new app would compete with include Microsoft Teams and Slack, two of the most widely used platforms.
In 2019, Microsoft Teams reported on Twitter that it has 13 million daily active users. Also that year, Slack announced that it has more than 12 million daily active users. And, while their number falls short of the numbers reported by Microsoft Teams, Slack says its users spend an average of nine hours connected to the app and 90 minutes using the app each day.
More Time, And Sanity
As business owners, we wear many different hats. We have enough to keep us busy without having to log in to six different apps to check our email, look at our appointments for the day and chat with our remote employees or business partners.
Not to mention, keeping up with the latest digital trends can be overwhelming.
While our article, The Top 5 Apps A Business Owner Can't Live Without, offers some must-have apps that improve productivity, it's not a bad idea to use an app that streamlines multiple services, assuming that they all integrate seamlessly and that people who don't subscribe to Google services can still have access.
Google Drive, for instance, offers one of the easiest ways to file share and stay organized. Features like Google Docs and Google Sheets offer opportunities for collaboration. If Google chooses to release a new communication app that combines these features, as well as other must-haves for businesses like video conferencing and access to email, this could provide a welcome tool for many business owners looking for ways to increase efficiency.
Some Uncertainty
If you are excited about the prospect of Google releasing a unified communication app that could benefit businesses like yours, don't get too excited yet.
Like any app in development, there is no guarantee that the product will come to full fruition. While insiders say the app is being tested, it is important to keep in mind that Google would not be Google without testing several ideas. Some are released, some are not.
In the meantime, if you are looking for ways to improve productivity and the experiences you have with your partners and customers, check out the article we referenced above, The Top 5 Apps A Business Owner Can't Live Without.
Bill is the CEO and Founder of InTouch Marketing. Bill drives the vision and direction of InTouch except when England's playing in a soccer tournament, because everything stops!