You know your business could be doing better/growing if you invested more in digital marketing. You've already set aside a competitive budget to expand your campaigns, but you're still faced with the difficult decision about how to spend it. Do you build your own in-house marketing team, or hire a marketing agency? What's the best value for your dollar? This is a question lot of business owners have.
Here's what's you should consider when making the decision about whether to hire a marketing team or to hire a marketing agency:
The Cost of an Internal Team of Marketers vs The Cost of an Agency
Hiring an internal team of marketers is expensive.
In our recent infographic: Hiring internal staff vs. Hiring a marketing agency, we revealed just how high those costs can be.
Adding a marketing manager to your staff alone will cost you $85,621 in salary, plus benefits. According to the national average, that's another $40,000 a year between social security, healthcare, disability, paid time off, pensions, and 401k, bringing your annual costs for this single hire to $126,165.
In most cases, your marketing dream team isn't going to be a one-person show. To have a complete department with the skillsets necessary to achieve the results you expect from a robust inbound marketing program, you're also going to need a copywriter and content writer to produce content for your marketing campaigns, a graphic artist to create custom branded visuals, a web designer to build out your website, and a social media manager to oversee your promotional campaigns. That's another $342,869 in annual salary costs, and it rises to $445,729 when you factor in benefits.
On the other hand, hiring an agency is one monthly fee that provides access to an entire team of marketing professionals.
The annual cost of hiring a marketing agency is about $48,000. That includes $3,000 in costs for inbound marketing and $1,000 for software subscriptions each month. Essentially, you get the tools to manage your marketing campaigns for less than it would cost you to hire a single marketing team member. And by choosing a marketing agency over building your own in-house team, you could save up to $397,729 every year in expenditures.
Share this Image On Your Site

The Challenges of Hiring an Internal Staff
Hiring an internal staff means recruiting and onboarding. To find the right talent in the first place, you have to spend a lot of money and time.
According to research from Glassdoor, the hiring process for a single candidate takes 23.8 days on average. If you add in a two-week start date, that's five weeks. In the end, it typically takes over two months - nearly an entire business quarter - to get a single hire on the ground. That's time when you could have been making progress toward your marketing goals. And if you don't find the right candidate right away, or you experience delays, the process will go on even longer.
The process of hiring a marketing agency can be much shorter. Once you find an agency you trust that has experience with the marketing strategies you want to run, with demonstrable results for businesses like yours, the onboarding process is swift, and you'll start generating results sooner.
The Management Headaches of Hiring a Marketing Team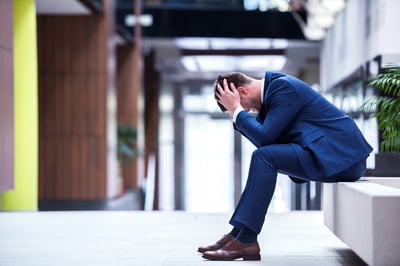 Once you have the right marketing members on staff, you could face a number of management challenges:
Human Resources
You'll need to set policies, establish rules and expectations, create employee retention strategies, keep your hires engaged, and provide support for multiple team members.
Training
Onboarding your hires is the first step, but then you'll need to get each team member up to speed on the business, strategies, tools, software, etc. and provide ongoing training.
Employee Issues
Prepare for issues that affect employee management, such as paid time off, sick days, and absenteeism. There's also the chance that your hires have a hard time getting up to speed with work, or fall short of expectations.
Hire a Marketing Team or an Agency? The Choice is Yours
If your company has a budget set aside to build out a marketing team, a solid strategy to provide them, an HR team to support them, and the tools and resources they need to get the job done right, then you are in a good position to hire a marketing team. If, on the other hand, you are still getting your feet wet in the world of digital marketing and you lack the liquidity to onboard a team of marketers, you're probably better off hiring a marketing agency.
Marketing agencies are great resources for small and growing businesses. They have the expertise, experience, and tools necessary to help you get the most of your marketing budget and generate the results you need to expand. Because they have all the pieces in place, they can do it for a fraction of the cost of building a marketing team from the ground up.
Bill is the CEO and Founder of InTouch Marketing. Bill drives the vision and direction of InTouch except when England's playing in a soccer tournament, because everything stops!